After the huge amount of feedback from the players regarding the Beta Fleet Carriers – Elite: Dangerous, Frontier are making some changes requested by the community.
Some of these changes are already in the beta, while a few others will be implemented in May for the Beta 2.
This Beta 2 will also include console players.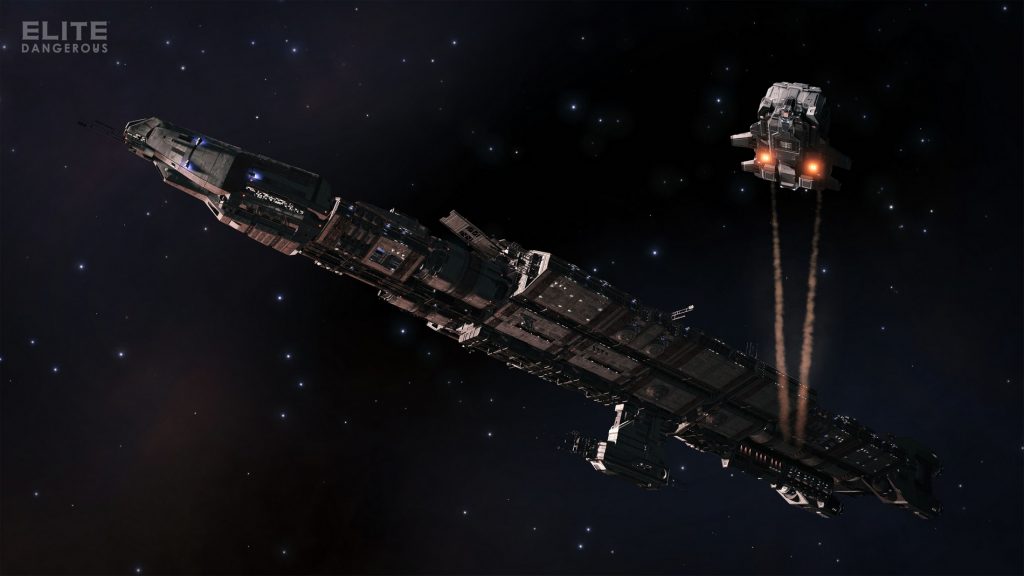 Fixes
Short and to the point.
Notes de Version Patch 2

Fixes stability and display;
Corrected the ETA numbers when approaching targets in Supercruise.
Changes
But what was expected from Frontier were the changes developers could bring to the table regarding the Fleet Carriers in the Beta.
We posted a thread in the forums with our feedback to the development teams. Feel free to Like and Comment if you want to support the feedback.
▲ Introduced in the beta 1

The upkeep cost for all additional services will be reduced by 80-90%;
Core running costs will be reduced by 50%;
Les coûts d'activation des services sont réduits de 35% à 45 %;

Making services easier to buy and pay every Thursdays… but still quite useless in its current form.

The debt threshold has been updated to 10 weeks (up from 4) without paying upkeep before being issued a final warning;

Knowing that if it is sold after 10 weeks you will only get a very small percentage of the initial 5 billion. You will still have to pay the debts to re-enable the services so remember to provide about 6 billion for the Fleet Carrier + 1 billion for safety.

The time between jumps now require 15 minutes for jump preparation and 5 minutes to cool-down;

I find the 5 minutes CD too short but heh, well, hey, hm. At least the 1+1 hours are decreased.
▲ Introduced in beta 2
Universal Cartographics will become available as an optional service;

A good thing for explorers, but note that a cut of 25% will be split 50/50 between the Fleet Carrier's bank and the service. This means owners will effectively only be charged a fee of 12.5% on their own Fleet Carrier.
Remember that the Fleet Carrier IS a Fleet Carrier, not an exploration ship. You don't explore in FC, it serves as an advanced outpost.

Tritium will be made at least 2x more effective as a fuel;

1LY jump = 0.5 tritium, maybe rounded.

Decommissioned FC = full cost refunded.
Ships & Modules storage available standard for the owner, but no Shipyard & Outfitting.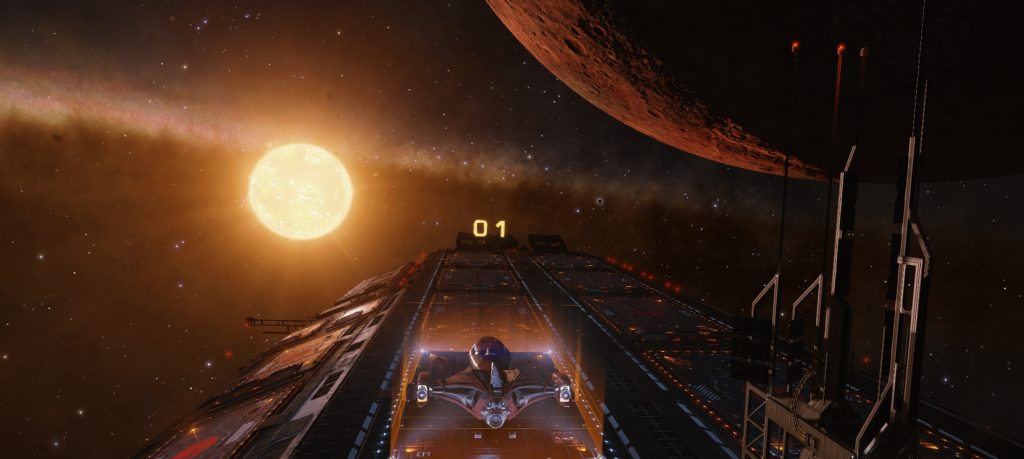 A few things however:
Modules/Ships packs are still sold together and choosing them separately would be much more interesting;
The services aren't always very useful or the feature not deep enough;
No interaction with your squadron, no one can drop cargo in your cargo hold;
No one will buy or sell on your FC because there is no way to know what items are the FC selling prior to docking. We need filters for FC and their services/commodities in the galaxy map;
No route planner;
No impact on BGS (through a Fleet Carrier Dock that you can link to a station for example).
What do you think about these improvements?