Check out the first news about Elite: Dangerous Beyond Chapter 3, shared during the Frontier Meet in Cologne at the gamescom event.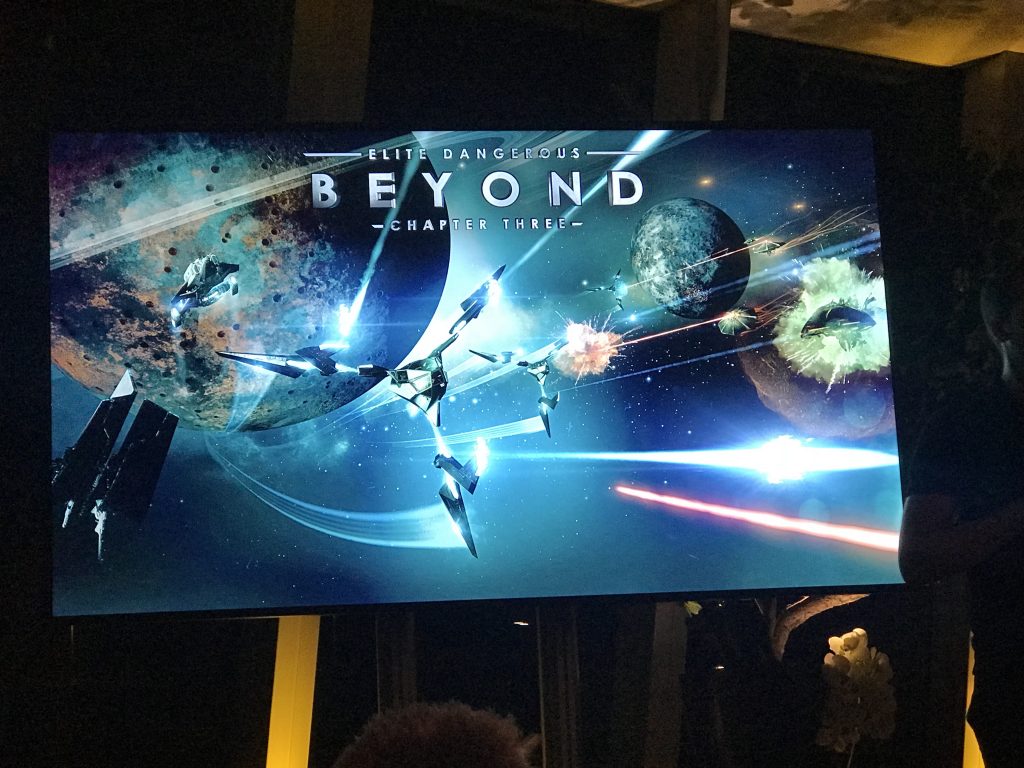 Missiles and torpedoes C3, Multicannon Turret C3
New weapons sizes at Tech Brokers including Plasma, Gauss and Shock Cannon C1
New planetary missions for Wings
New stories on the surface.
Engineers on Colonia.
New Ship: Crusader resembling the Chieftain/Challenger but with an ship launched fighter bay. It seems that the Crusader is a great mix of Chieftain and Challenger as he got back its Class 3 « Hardpoint 7 », potentially bringing the hardpoints set to: 2 C3, 3 C2, 2 C1
Guardian fighters, and ships and places to discover/interact with in space, Guardians beacons! To acquire a Hybrid fighter blueprint you will need to investigate new Guardian beacons which will point you in the direction of the sites to investigate.
New Guardians technologies including fighters we can play with. These ships are light, fast and agile with strong shields to let them dart into the fray. The trade-off, as with other smaller fighters, is that they have weaker hulls.

Trident (Plasma Autocannon),
Lance (Gauss Focus Cannon),
Javelin (Shard launcher)
Some pictures captured via a phone. Nothing official yet, we are eager to get our hands on official statements, details and pictures from Frontier.