After purchasing your ship and choosing the right modules, you might want to take it a step further by upgrading your components!
The Engineers offer you this possibility, in exchange for Materials that you can find throughout the galaxy.
However, modding is a long and tough project that can take several hours to dozens of hours if you really want to refine the statistics & gameplay of your ship.
Let's dive into this gameplay, accessible to all players levels (DLC Horizons).
The Engineers, introduction
The Engineers in Elite: Dangerous represent a set of NPCs (non-player characters) offering their services to enhance your ships.
There are currently 25 Engineers, 4 of them in the Colonia bubble about 22,000 light years from the Sol bubble and 1 in the Witch Head nebula about 900 light years from the Sol.
To use the services of an Engineer, you will have to accomplish multiple objectives in order to gain their trust.
You will have access to their Workshop, from where you can choose Blueprints to improve your different modules.
Beware, the Engineers are specialised and won't offer every Blueprints for each of your modules, nor will they be able to enhance them to their best. You will have to seek these specialists in various places in order to be able to benefit from their different Blueprints, on levels of enhancements from I to V.
Caution: Note that if you are affiliated with a Powerplay Power, you may not have access to an Engineer who is affiliated with an opposing faction. It is advisable to farm as an Independent if you want to unlock all of them, or stay in Rank I Powerplay, the minimum.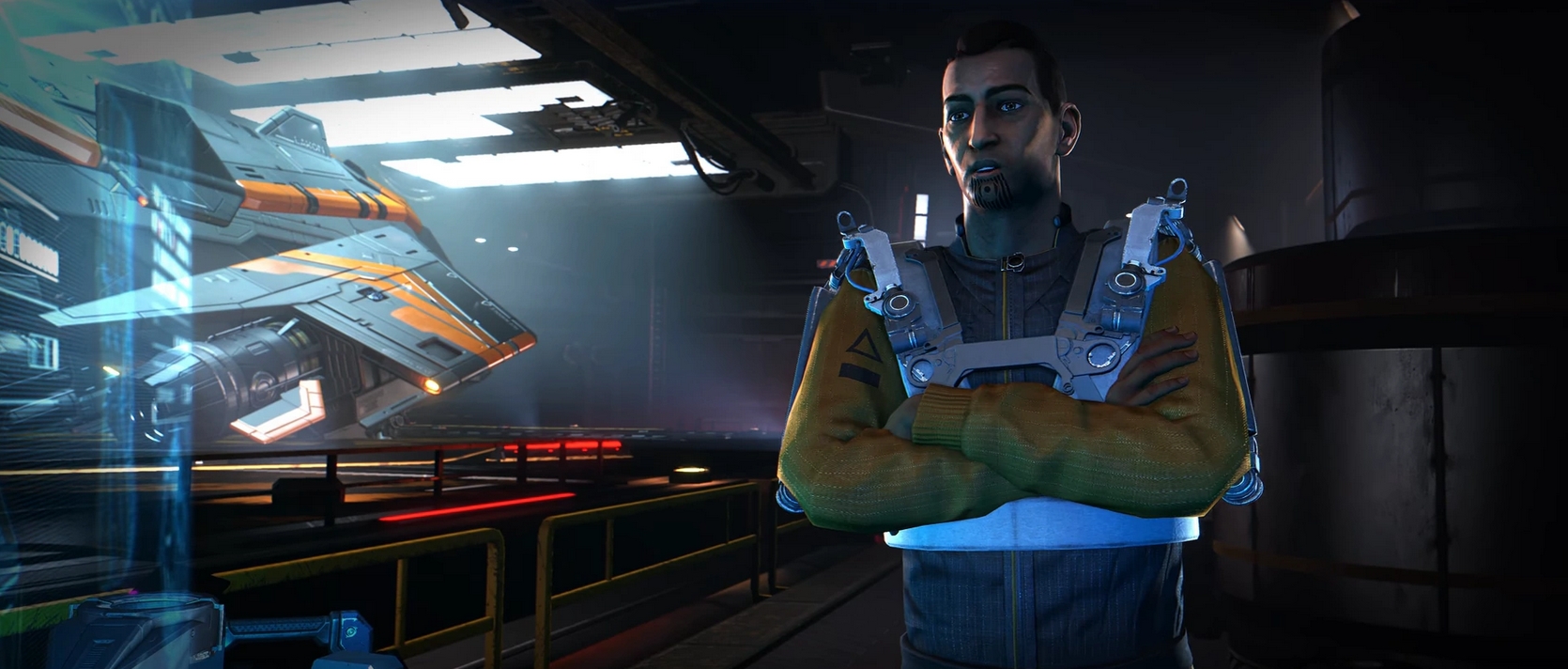 In-game, you can chech a list of Engineers via your right-hand panel. Here, known engineers will be displayed.
Many Engineers do not give their contacts to just anyone, so you will need to gain a reputation with one so that they tell you about another Engineer who will have other skills and so on.
Some Engineers are known from the start, such as Felicity Farseer, an Engineer who specialises in FSD Drives & Thrusters.
It is by building your reputation with her that you can unlock blueprints of higher levels and also get knowledge of another Engineer, in this case: Juri Ishmaak, who has his own specialisations.
To use an Engineer's workshop is to enhance the capabilities of your ship thanks to Blueprints of different Ranks.
To benefit from these enhancements you must pay the Engineers who request something in exchange: Materials.
For example for Felicity Farseer, if you wish to enhance your FSD Drive at Rank I with the « Increased Range » Blueprint, you will have to give in exchange x1 Atypical disrupted wake echoes.
At Rank II she asks for more Materials, more difficult to obtain, and so on until the maximum Rank she's able to offer; Here, Rank V because FSD Drives are her specialty.
Some Engineers don't offer all their Blueprints at Rank V.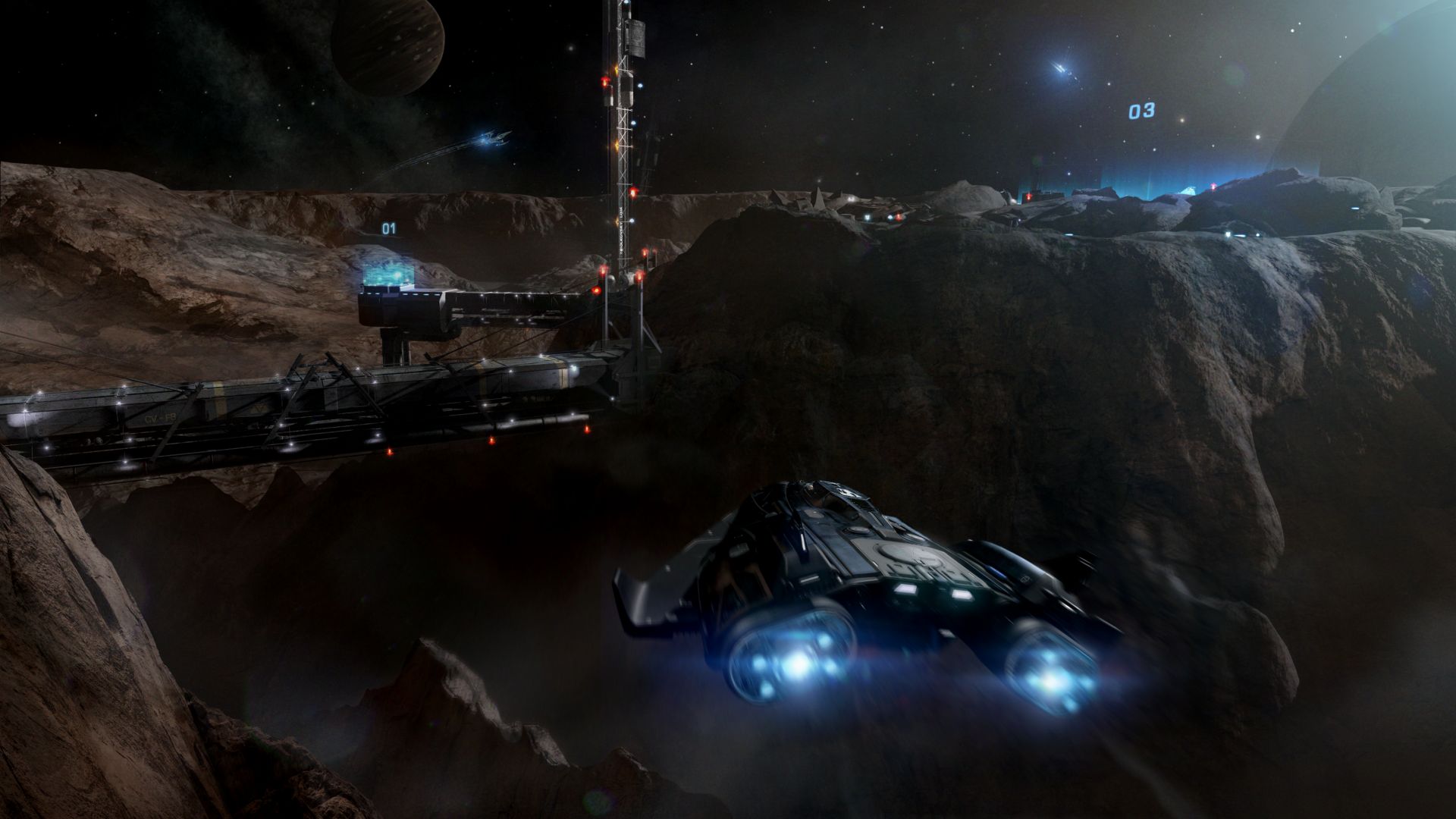 The Materials, farming
As mentioned earlier, Engineers need Materials to enhance your modules.
There are three types of Materials:
The « Elements » are mined on the surface with your SRV or in the asteroids fields with a mining ship: Carbon, Polonium, Yttrium, … // Inventory-Materials
The « Manufactured » are gathered from the ships' wrecks: Mechanical Equipments, Focus Crystals, Thermic Alloys, … // Inventory-Materials
The « Data » are obtained by scanning the ships/gathering datapoints/scanning wakes: Divergent Scan Data, Open Symmetric Keys, … // Inventory-Data
It is therefore a question of harvesting the right materials in the right places depending on the Engineers' needs.
► Materials Guide, List and Farming Locations ◄
The Engineers, details
There are three groups of Engineers, one far away on the Colonia bubble (~22k AL from the Sol center), one isolated on the Witch Head nebula, and the other on our Sol bubble: the main cluster of Engineers centered around the solar system.
This is where 20 Engineers (+4 on Colonia and +1 on Witch Nebula) are ready to enhance your modules & ships in exchange for materials, if you have the right contacts and if you completed their access missions.

You can find a list of all Engineers on Inara.
Known Engineers: These are engineers accessible without any specific prerequisites allowing you to start modding your ships, increase your reputations and then gaining knowledge of more Engineers. They respect a strict unlocking order, and the n+1 Engineer is available as soon as you reach the Rank « three and a half » on the one you are making progress with.
Felicity Farseer || Deciat – Farseer Inc
Elvira Martuuk || Khun – Long Sight Base
The Dweller || Wyrd – Black Hide
Tod 'The Blaster' McQuinn || Wolf 397 – Trophy Camp
Liz Ryder || Eurybia – Demolition Unlimited
⚠️ Even if a Remote Workshop is available once you have unlocked Engineers, note that it is essential to go to their respective HQ during the progression phase because it is only on-site that you can increase your Ranks from I to V and benefit from all their Blueprints. The Remote Workshop only allows you to pin a single Blueprint from the Engineer's HQs.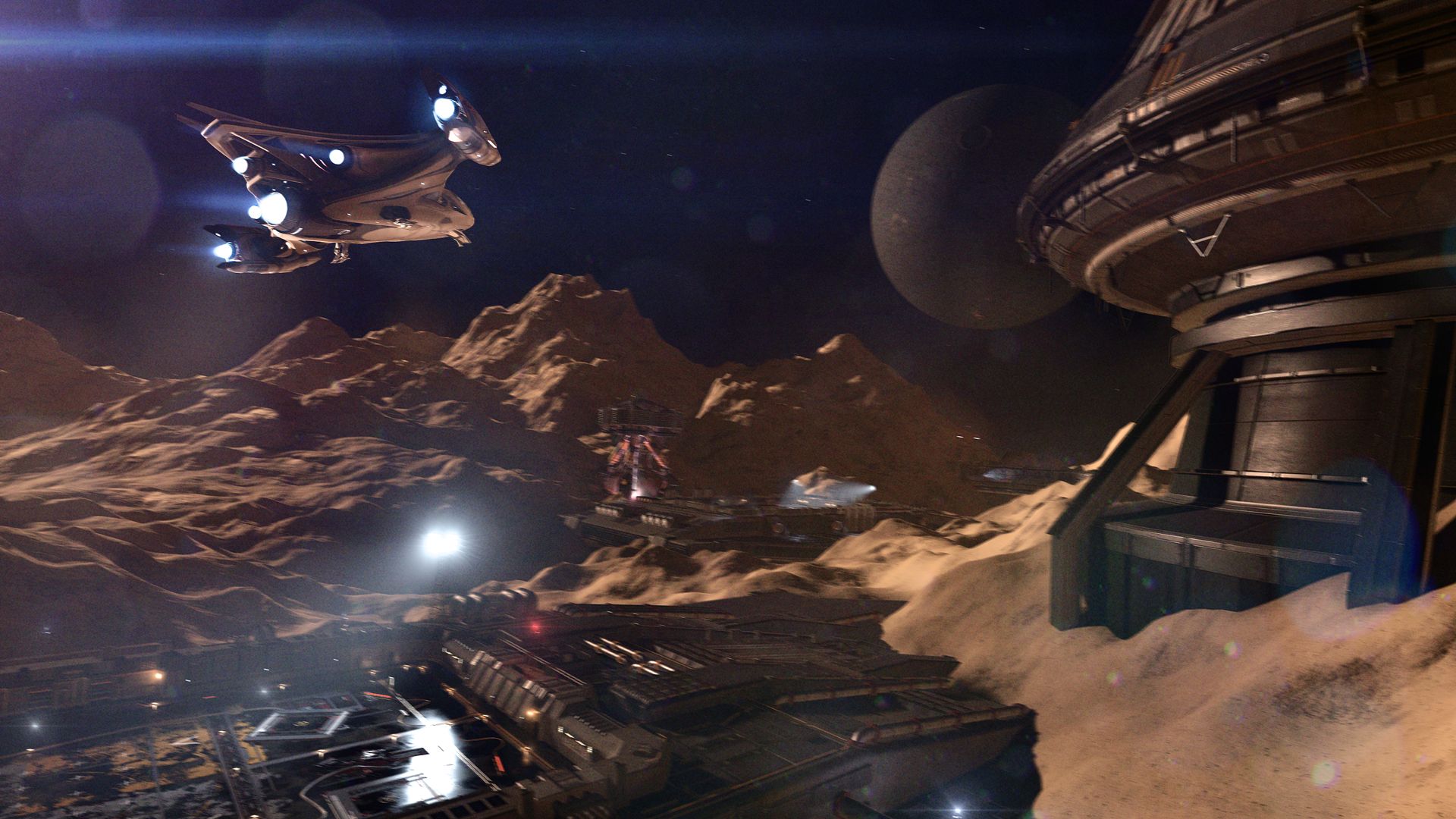 Felicity Farseer → Juri Ishmaak → Colonel Bris Dekker | The Sarge
Elvira Martuuk → Marco Qwent | Mel Brandon | Zacariah Nemo → Professeur Palin | Lori Jameson | Chloe Sedesi
The Dweller → Marsha Hicks | Lei Chung → Ram Tah
Tod « The Blaster » McQuinn → Petra Olmanova | Selene Jean → Didi Vatermann | Bill Turner
Liz Ryder → Etienne Dorn | Hera Tani → Broo Tarquin | Tiana Fortune
How to start modding, the first steps
« Waw, that's way too much, I don't get it, I won't succeed, Obi-wan Kenobi help me, you're my only hope!! »
Oi, young pilot! You can do it!
To start your adventure with the Engineers, follow these steps:
OK YOU'RE GOING TO SUFFER KIDDO! Let's take it smoothly: with the right information, it is easy 😉

Engineers are only for Horizons owner, the DLC.


The first Engineer you want to start with is Felicity Farseer. She is a specialist in FSD Drives up to Rank V, allowing you to jump farther by increasing your jump range. It will be easier for you to reach great distances in a short time.
If you want the Rank I FSD Increased Range, you will only need 1 Atypical disrupted wake echoes. You can collect this Material with the Utility Module « Wake Scanner ». Equip it and then wait near the station's entrance of a highly populated system. The more population there is in a system, the more ships you will encounter at the stations.

Note that Materials don't get any space in your Cargo. If your ship is destroyed, you won't loose them, they are stored on your account.


Thanks to the Materials Guide, you knowthat « Atypical disrupted wake echoes » can be found in High Intensity Wake signals. The latter appear when a ship jump from one system to another (Hyperspace jump). If a ship jump in the same system, the amount of energy required is lesser and it forms a Low Intensity Wake signal (Supercruise jump), you don't want that. When a ship jump, a wake is created. Get closer and scan it with your Utility module to collect your materials. There are several Materials in the same category obtained with High Wakes, so you might have to repeat the operations multiple times. Each scan grants you x3 of the collected Material.

Tip: Collect at least a dozen of it, because using the Blueprint once will not improve the module to 100% of its potential. To perfect a Rank I, you need between 1 and 3 Materials. Rank II will require between 1 and 4 materials. Rank III between 2 and 5. Rank IV between 3 and 6 and Rank V between 6 and 10 of the Materials required.


Equip the best in Class FSD Drive with the highest rank A, the best in-game for your ship.
You already know the existence of Felicity Farseer, but her Workshop isn't unlocked yet. To unlock it, you will need 1 Meta-Alloy bought in the system « Maia« , planetary station « Darnielle's Progress« . If you have other friends pilots, they could get a Meta-Alloy for you and bring it back to the bubble, because Maia is quite far: 383 lightyears from Sol… quite a journey! If you are curious enough, you can find Meta-Alloys near Thargoids Structures and Barnacles Sites.
Deliver this Meta-Alloy to Felicity on the system DECIAT, station « Farseer Inc » on the surface of Deciat 6 A. You can find it in your left-hand panel, Navigation, or directly in the System map. Be careful in Open World because the system has a host of pirates and you could easily get interdicted an destroyed. Ask a friend to escort you if needed. Congrats, the Workshop is now unlocked!
Here, choose the Blueprint « Increased Range ». The Rank I asks for the material you farmed earlier. Enhance your FSD Drive until the Rank II is unlocked. Well done, you have enhanced your FSD Drive and increased your jump range!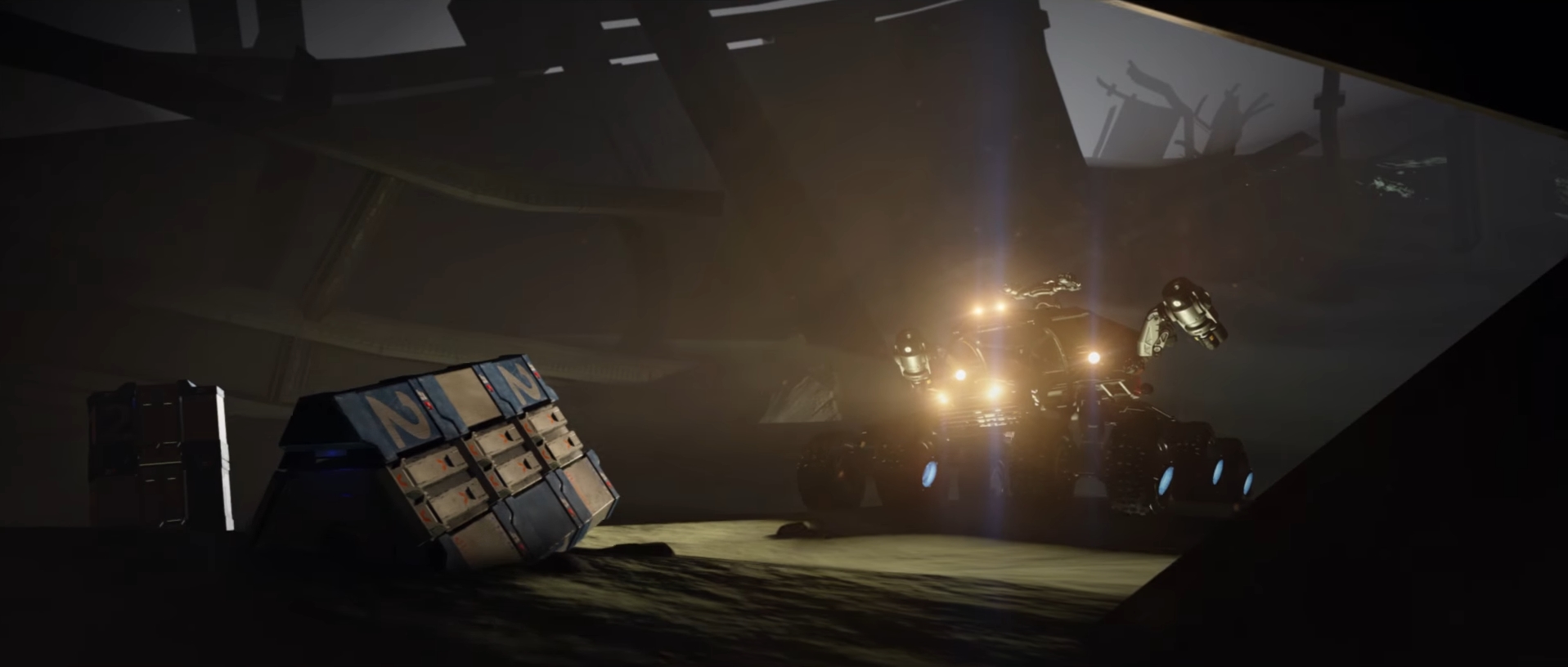 Usually, that's how I proceed:

Get information on how much of which Materials you will have to farm for the selected module, Blueprint, and Rank.
Create a list of Materials you will have to farm.

Use the Materials Guide to quickly know where to go and how to collect the Materials. Inara also proposes a list of materials, but here we are giving more hints about how to actually farm your materials in the quickest manner possible while decreasing the amount of game time required.
Farm with the best suitable ship, if possible with the highest jump range possible, a SRV, at least one collector drone, a Wake scanner and any module that could help you to collected the wanted materials. You might have to go toes to toes with other ships in combat to collect some materials so: get the right ship for the right situation.
Collect as much Materials as you can so you don't waste time on back & forth journeys.

On part farmer avec un vaisseau adapté, so you save time and plan your journey ahead, again to avoid non-needed back & forth.

Enhance your modules with the various Engineers, depending on their specialties, and don't forget to pin the most interesting Blueprint, so you can use it later from any station, thanks to the remote workshop.
If you have any question, let me know in the comments and join the Remlok Discord Community! 🙂