Dia Dhuit pilots!
Did you miss Elite Dangerous' news this week 12-20 of January?
Then, check it out! The Outpost is your weekly newsletter, you won't miss a single t'ing: « The Outpost #110 » !
Follow us on Twitter @RemlokEN, and join the community on Discord.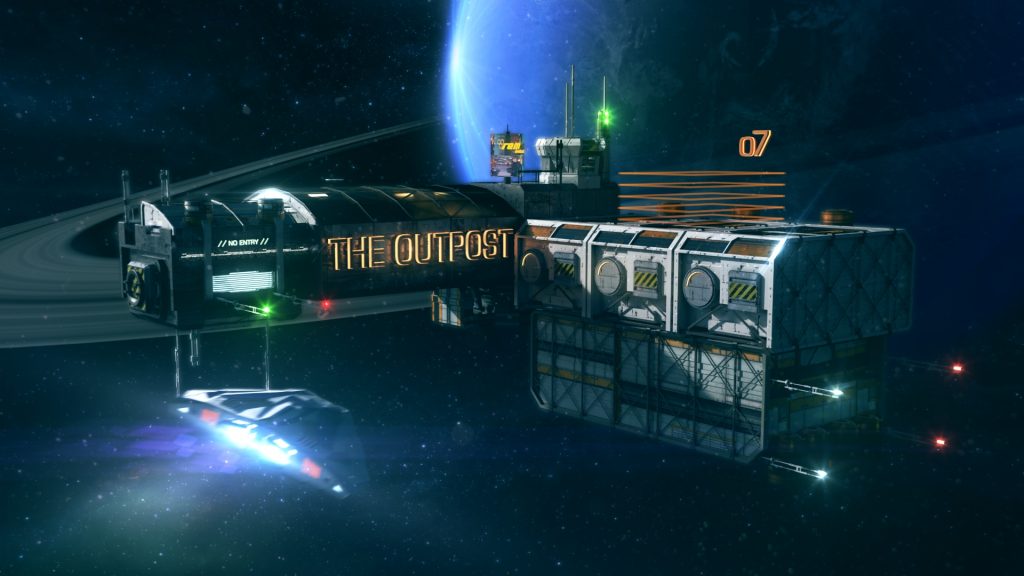 Frontier News
Known Issues and Upcoming Fixes
Las week, in The Outpost #109, I listed some of the main issues & bugs that came with Update Chapter 4, December 2018.
The Frontier Developments' teams finally proposed a patch, this January 16 2019, priorising the main problems that the game encounter at the moment.
Of course, all the bugs aren't fixed yet, but so far you can find what issues have been fixed in the Update 3.3.02.
Regarding the main problems that aren't fixed yet, please find my list below.
Don't forget to report the issues you encountered in-game, in the Bug Reports des forums.

▲ Known Issues & Statuses
Combat

Players' Mass Lock don't work, other players or NPCs can activate their FSDs quickly // Will Flanagan confirmed that a fix is ready for the next patch.
NPC's Power Plants are at 0%, but the ships continue to fly without any problem // Bug confirmed, Frontier are fixing it internally.

Technical

Regardless of the platforms, the game freezes temporarily // Frontier are investigating that matter and should have a fix asap.


Background Simulation


Quality Assurance teams are still working on the BGS. Here is a short list of issues:

Explo data not working for inf
Trade not working for inf
Mining not working for inf
Assassination/Murder/Pirate missions give inf to the victim
Wars/Elections with factions on different inf
Factions gaining inf during elections
Inexplicable influence drops for ruling factions
Smuggling gives benefit to non-anarchist station owner
Wars being lost while working hard for the losing faction (without opposition)
Possibly all negative influence effects not working, or all missions targeting factions give positive influence, economic, security or conflict benefits to the target faction, leading to no Famines or Bust throughout the galaxy, and minimal Outbreak
Installations messing up scenario factions and rewards horribly
…

Missions

The Passengers cabins are empty while the mission should have added or removed them //Ongoing investigation, do not destroy your ship and report the issue to Frontier. They are looking for players with these issues in order to check their account to consolidate their reports and propose a fix asap.

Powerplay

Clicking on Full System Statistics makes the game crash // Yep, QA is investigating. It's been acknowledge.

Squadrons

The LeaderBoard has been partially erased // Known issue confirmed by Frontier. This is a display issue that will be fixed asap. No words on fair scores though, as it can actually be exploited + having 500 players is a 100% win against having 50 players. I'd be in favour of activity instead of #players.

The number of players online is incorrect // I don't have any information regarding that problem, if you do have any, please use the Bug Reports forums.
The Squadrons and Officers chat windows are disappearing from time to time // Same thing here, I have no information regarding that problem, but I do experience it myself.

Mining

Mining in a Wing makes the UI acting weirdly. We can't mine effectively in a wing // Problem partially fixed with 3.3.02, however you can't use your Seismic Charge Launchers anymore. You have to exit the wing, and log out/in for them to work.
Distant Worlds 2 – Omega Mining
Anyone who went on Distant Worlds 3302 knows this well. Crossing it is one of the most arduous journeys many of us have ever taken – that humanity has ever taken. When we did it the first time, everything was all new, we were young and inexperienced, but we found our way, and made it to the other side without getting lost. We found something new on our journey, a new way to look at the galaxy, a new way to cross it, to travel as a team, to take working together to a whole new level. To continue in this Distant Worlds tradition, we need to find something new this time too.
Things are about to change forever. With the advent of new scanning and mining technologies, along with the most comprehensive database of knowledge the explorers of the centuries have gathered being released to the public, the sun is rising on a whole new Age of Discovery. The Codex talks of profound mysteries; unfound, unseen, unknown. The call of the black is on us, and it's time for us to blaze a new trail once again in the largest expedition ever organised. Join us as we journey through the heart of the Milky Way, to the other side, old grounds, through the furthest reaches of exploration and science, to discover these mysteries beyond the distance. To work as a team, to share the excitement, to create memories of a kind we can't yet fathom.
Along the way we have a very important, landmark mission to accomplish; an initiative to build a science station in the galactic core region, which will not only study the lone supermassive black hole within our reach, but also act as a relay station for the dawning Age of Discovery. There's so much to discover, to learn, and to enjoy. We need you to come along, and help us uncover everything those distant worlds can reveal.
It's a huge galaxy, after all. » – Dr. Kaii

The Distant Worlds 2 Expedition took off this January 13th from Palleni! Newspapers report more than 10,300 ships in the system.
Operations began with mining near the Omega Nebula. Two community goals complement the construction of a spaceportin the heart of an asteroid ring. The station is making incredible progress and now offers standard ships, modules and services.
The fleet will leave this January 27 to reach their next step with WayPoint 3, yet unannounced.
These images are from PerfectTommy, Kaito Tatsuhiro, Zulu Romeo, Lutzie, Seb.
Find more on the DW2 Photography thread!
Read the official Thread to learn everything about the Distant Worlds II expedition, and join the dedicated communications medias.
Anthor completed the EDSM Codex. You can now list all your discoveries in your favourite Mapping website!
Fly safe, pilots!
DW2 trailer from Mortani
Developers and Community
A dedicated space about Devs' messages from the forums and social Medias.
[FrontierDev] The Lead Community Manager, Edward Lewis, will leave Frontier Developments at the end of January to focus on new projects. We thank him for the countless community projects led in Europe and in the United States, the Elite Meet events, Frontier Expo, presentations, livestreams and all the thing he's done to develop the Elite: Dangerous community. There are areas for improvement in communications and community outreach, but the presentations/events/energy were definitely Edward's clear strengths. We wish him good luck for the future! Thank you Commander O7 – Source – Edward Lewis, Lead Community Manager

Powerplay and Lore
Powerplay, continues to operate in game and the powers compete on a variety of military, economic and political fronts to gain new territory and expand their influence on the human world.
◘ 17 January 3305 – The Interstellar Health Organisation (IHO) has approved Vitadyne Labs's nanomedicines as a legal medical product. A spokesperson for the IHO said:
"We accept that this product is based on nanomedicines developed by Utopia, as asserted by Simguru Pranav Antal. But our ruling is that because they were obtained as lawful salvage, the nanomeds recreated by Vitadyne Labs are its intellectual property. All restrictions have been lifted, with the caveat that distribution must be handled by an established pharmaceutical company. This will ensure that strict healthcare protocols can be applied at every stage."
Professor Katrien Rook told the media she was happy to comply with the Interstellar Health Organisation's conditions.
◘ 17 January 3305 – The conflict in the Paresa system has ended with Nova Imperium being defeated by Imperial organisation Yupini Limited. As the conflict drew to a close, Senator Denton Patreus made the following statement:
"With the aid of our loyal Imperial auxiliaries, the isolationists' forces have been significantly depleted. Let this be a warning to others – the Empire will not tolerate insurrection."
Pilots who participated in the conflict can now collect their rewards from Dyson City in the Paresa system.
◘ 18 January 3305 – Imperator Mordanticus, the leader of isolationist group Nova Imperium, has been captured by the Empire. His arrest was made during the conflict between Nova Imperium and the Empire in the Paresa system. Chancellor Anders Blaine made a pronouncement on behalf of Emperor Arissa Lavigny-Duval:
"With its fleet destroyed, Nova Imperium's seditious agenda has been halted. The so-called Imperator, Duke Kaeso Mordanticus, will be brought before the Senate on Friday the 25th of January to answer charges of treason against the Empire."
Political journalist Cassia Carvalho commented in The Imperial Herald:
"For the emperor to assemble the entire Senate is a rare occurrence. It seems likely that she will make an example of Mordanticus, perhaps with a public trial. Although Nova Imperium survives in the Paresa system, the loss of both its fleet and military commander may have delivered a mortal blow to the isolationist cause."
◘ 19 January 3305 – The disappearance of famous actor Consuela Knight and the crew of her luxury yacht has sparked a flood of rumours. Independent reporter Flint 'Firemaker' Lafosse discussed the mystery on the Rewired news feed:
"The scientists say this might be an anomaly that only affects organic tissue. But that doesn't explain the discovery of Consuela Knight's half-eaten meal, does it? Others think it could be a new Thargoid weapon that disintegrates humans while leaving ships intact. Or maybe the cultists were right, and the Far God has started snacking on individuals before it arrives to eat the whole universe. For all we know, this has been happening to ships for years. Maybe it usually gets hushed up, which is harder to do when a big-name celebrity vanishes. Which of us might be next? Think about that next time you jump into hyperspace…"
Galnet.fr proposes the latest news from the galaxy!

Galnet.fr/en – Galnet News
GalnetAudioFR – Dubbed Galnet, in French. Let me know if you would like to do this in English! Here are the examples in French.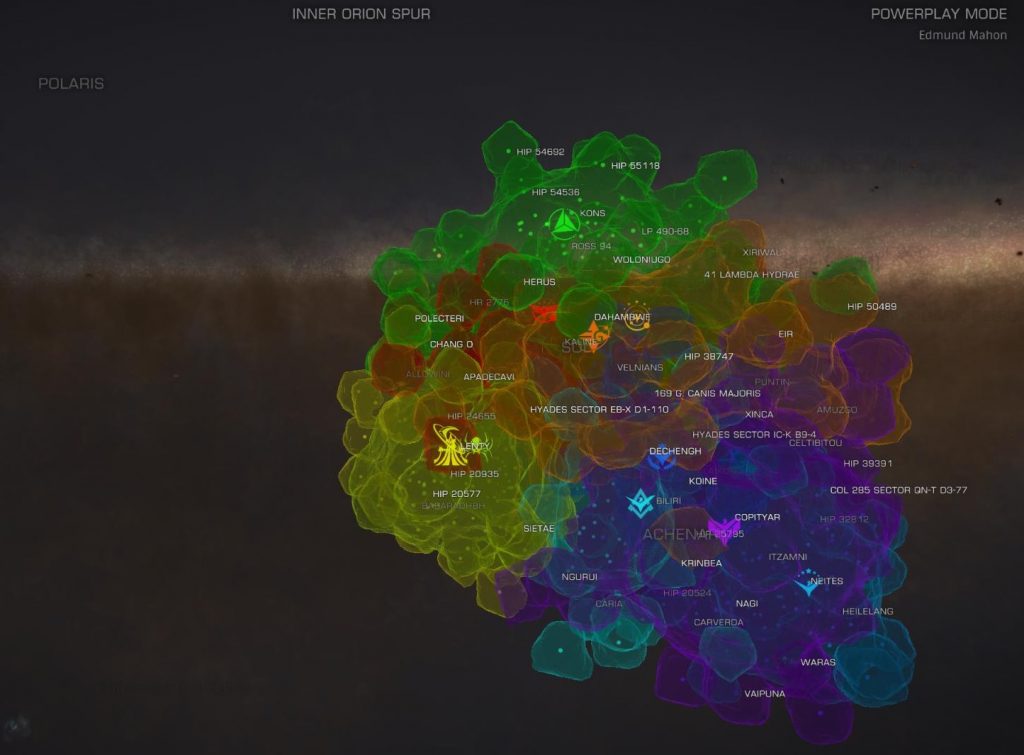 Community Goals
Community Goals allow the community to work together on an ongoing project. Fight, trade, smuggle, explore and help the factions and super powers to achieve their goals.
There is no good or bad sides, write your stories in Elite: Dangerous while earning credits!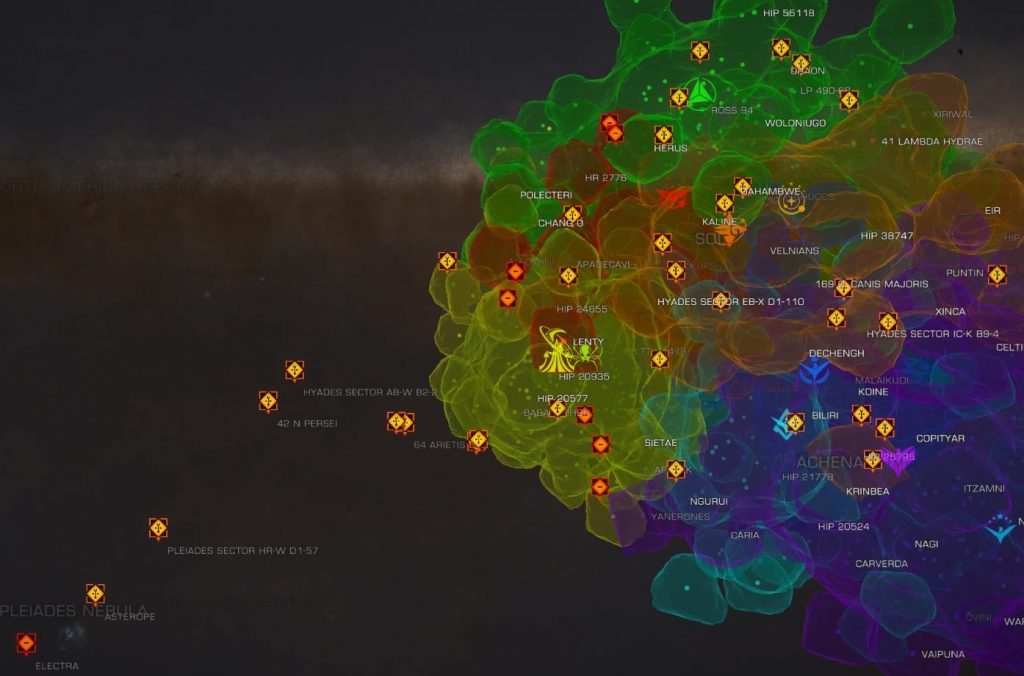 ◘ Mining Initiative – Distant Worlds (Mining)
Location: Omega Mining Operation | Omega Sector VE-Q b5-15
Objective: Mine and deliver Indite, Gallite, Praesodymium and Cobalt

Rewards: Credits

Progress: 9/11
Until: 24 January
◘ Combat Initiative – Distant Worlds (Combat)
Location: Omega Mining Operation | Omega Sector VE-Q b5-15
Objective: Bounty Hunting, claim the wanted ships' bounties
Rewards: Credits
Progress: 2/8
Until: 24 January
◘ 17 January 3305 – The Omega Mining Corporation has requested deliveries of raw materials for a new Orbis starport, to be built in the heart of the galaxy. The construction of the starport constitutes part of the ambitious Distant Worlds II expedition. Project leader Erimus Kamzel told the media:
"The Distant Worlds fleet is privileged to be at the forefront of this ambitious industrial and scientific initiative – humanity's first starport in the Galactic Centre region."
Independent miners are invited to deliver shipments of Indite, Gallite, Praseodymium and Cobalt to Omega Mining Operation in the Omega Sector VE-Q b5-15 system. In order to protect traders, the Omega Mining Corporation has also placed kill orders on all ships on its wanted list. The initiative begins on the 17th of January 3305 and will run for one week. If the final target is met earlier than planned, the campaign will end immediately.

Pics of the Week
Feel free to send me your prettiest images and videos via Twitter, Discord or directly in the comments!
This week, check out PerfectTommy, HannaHunter, Kaito Tatsuhiro, Mengy, ElDatavizzardo, Str3tch, Starfox, Seb, Madaxo, SgtSolo, Flimsie, SparrowBlack, Zulu Romeo, Lutzie, Borkman.
Feast your eyes on these fanarts from BeetleJude and Emanuele Mattia Nava!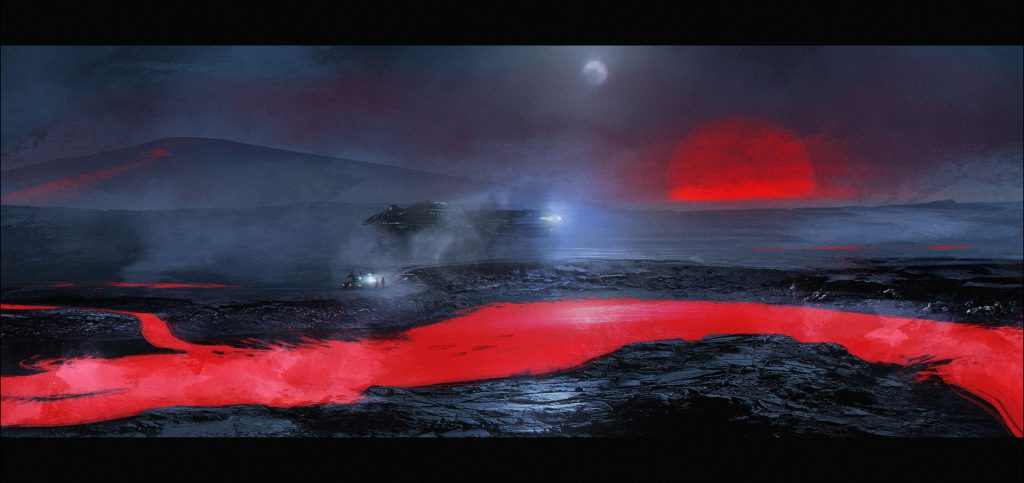 Videos of the Week
Many wonderful videos thanks to the ongoing events.
Thank you: MechanicMan, Ricardo, ToCoSo, Turjan, Derage, Eikoop and Akuma
Let's start with my favourite this week, MechanicMan !
The FSD jump for Distant Worlds 2, with the French speaking community of Deep Space Network.
Two trailers for DW2 created by Turjan and Derage, with the music from ToCoSo.
Let's not forget the Autumn Odyssey from Eikoop.
And some PvP for the Empire, against Nova Imperium, from Akuma.
Feel free to share this article with your friends, and discuss this week's content!