Hi pilots!
I have summarised the important information from March and April, with the imminent April Update 2019 for Elite: Dangerous.
C'mon in, have a look at « The Outpost #114 »!
We are currently working on the development of the website. This will take some time to get there, no ETA, but here are our future plans: https, optimizations, speed (x3), 100% compatible with mobile and dark/bright modes.
Don't forget that you can now report the bugs you've experienced in-game in the new Issue Tracker!
Follow us on Twitter @RemlokEN, and join the community on Discord.
Or you can also directly follow me on Twitter @NicouLenny.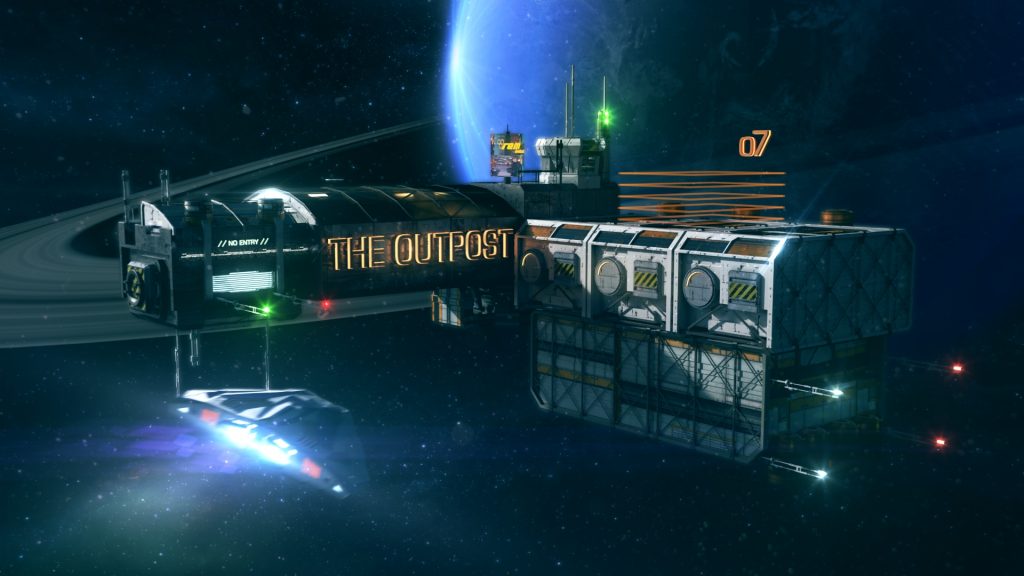 Frontier News
April Update
The first additional content for Elite: Dangerous this year is named « April Update » and will launch on Tuesday 23!
As announced, this update will primarily focus on improving the lives of players through enhancements of the game here and there, making the gaming experience more enjoyable and accessible to all.
Check these out: YouTube Replay + Complete Recap.
Also: Patch Notes!
RECAP:
New and unique systems for the new players, until they reach their first pilot rank;
Two new modules allow for supercruise and docking/take-off assistance;
Two additional Class 1 Optional modules for the small ships, and one additional Class 1 Optional module for the medium and large ships;
Activity details, threat levels, pilot's  handbook and training missions available directly via your cockpit;
Trade screen improvements with many useful tools;
The comeback for the Community Goals under the name « Interstellar Initiatives », which is scheduled to begin on April 28th. Each II should propose a complete story articulated on several narrative campaigns on which the players will be able to participate. To begin, we will start excavating the Guardians sites to recover more details and technologies for our fight against the Thargoids. Ther Engineer Ram Tah and AEGIS will be working together. Special scenarios, modules, features, and other things will be introduced through these Interstellar Initiatives.
As well as various improvements and bug fixes. I will share the Patch Notes as soon as they become available to the public.
I also would like to congratulate the team at Frontier Developments who worked on the recent official Elite: Dangerous livestream. It has been a long time since we got a Livestream as clean, pro and interesting; And it is very reassuring regarding the level of the team and the means/efforts put in place. Apart from the camera on the bottom right which sometimes hid some information and the sound a bit low, we had here a Producer, a Designer and a Community person + a video presentation of a coming feature & teasers + some Q/A with the community + live at a convenient time + a top notch layout all in a relaxed & fun atmosphere.
Hats off. Thank you for this livestream, I hope there will be many others like this one 🙂
Battlecards game and Roleplay
Our roleplaying adventures « ED:RPG » continue within the French speaking Community of Remlok Industries, with currently 13 adventurers of which 6 are currently in the jungle to retrieve a Federal assassin.
The latter, named Cork Paddy (he's probably Irish, you know what I mean?!), has caused a lot of troubles in the Alliance and the Empire recently. For this mission, Interpol Operations Manager, Kay Kilbride, contacted a few commanders to discuss a special contract for the Alliance. After shooting down the assassin's Dropship, the teams make their way through the thick jungle of Baijungu A 1 to make sure Cork has been eliminated… but what they will discover will change their fate forever.
Season 1 of EDRPG-RI will be over in May, and yes it is only in French (sorry!). We will then continue on new adventures for the Season 2 in June, with new campaigns, supplements, Trading, Exploration, Thargoids, new creatures and baddies, new stuff, ships, vehicles and way more!
→ There will be a giveaway in June to celebrate our Season 2 (Europe only) : The Core rules hardback, dices, Tshirt, USB key, and more!
Spidermind, the developers of this RP game, will keep on investing and creating new content for EDRPG.
By the way, there is a 25% discount on all the EDRPG Store thanks to the following code DW2-9642-1171-8348, until May 13th!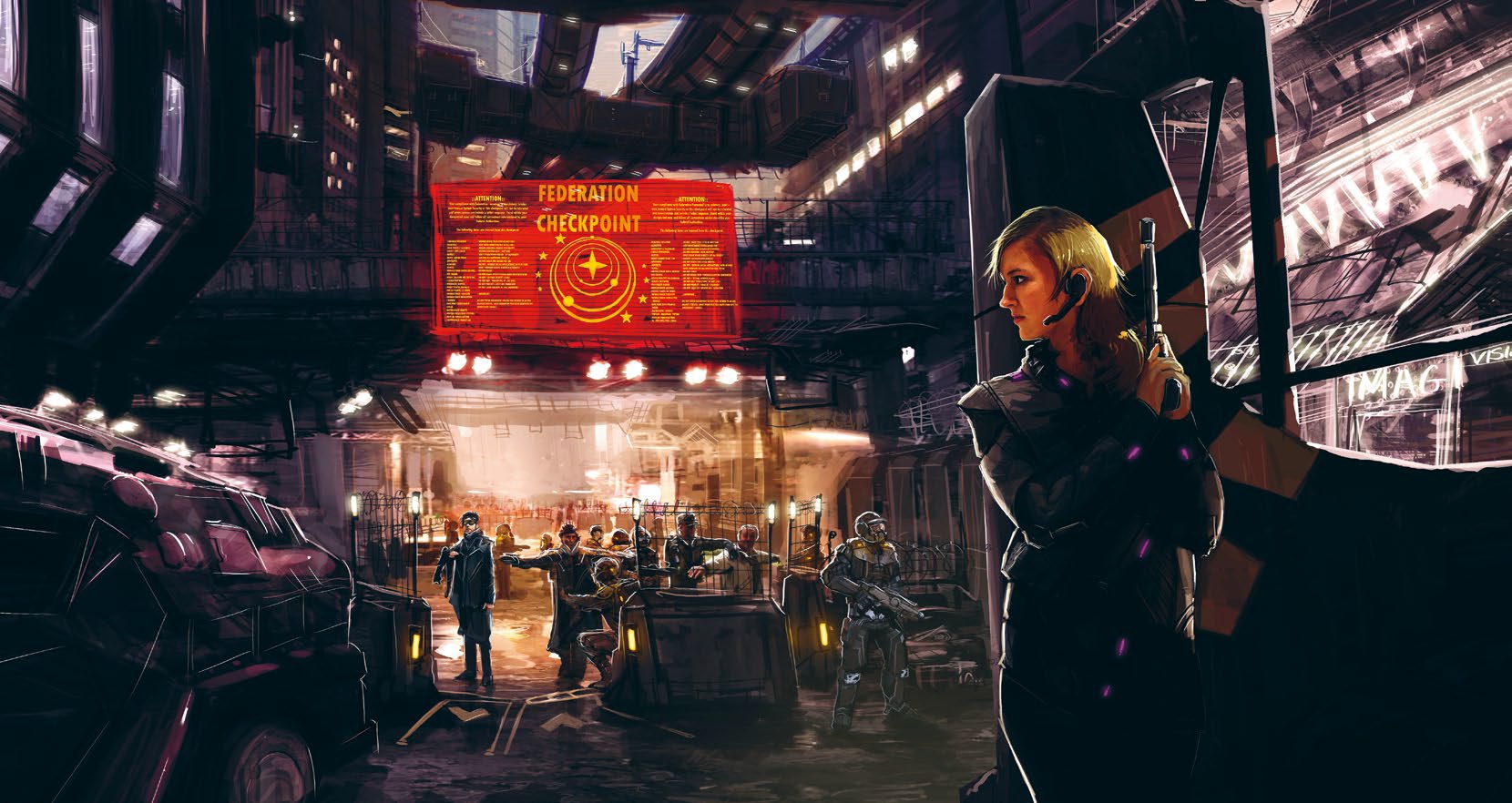 Spidermind are also working on another game in the Elite: Dangerous universe: ED Battle Cards !
After many setbacks on KickStarter, their fundraising campaign has been countered twice because some opponents told KickStarter that hey own the Elite licensing. Frontier Developments, actually owning the Elite license, support Spidermind but it didn't work out well for KickStarter, and the multiple administrative battles weakened Spidermind who are now turning away from KickStarter.
Frontier Developments recently announced that they would fund ED Battle Cards with Spidermind as developers if they can prove that there is still a high demand for this game.
That's where we play our part! If ED Battle Cards is in your interests, you can pre-order it at the price of £50 instead of £60 via the Store page.
If you are a fan of card games, roleplay and Elite: Dangerous this is the opportunity to get 245 cards to train your decks, follow one of the 20 missions available or imagine your own and use all the tools, cards, tokens and dice available in the pack!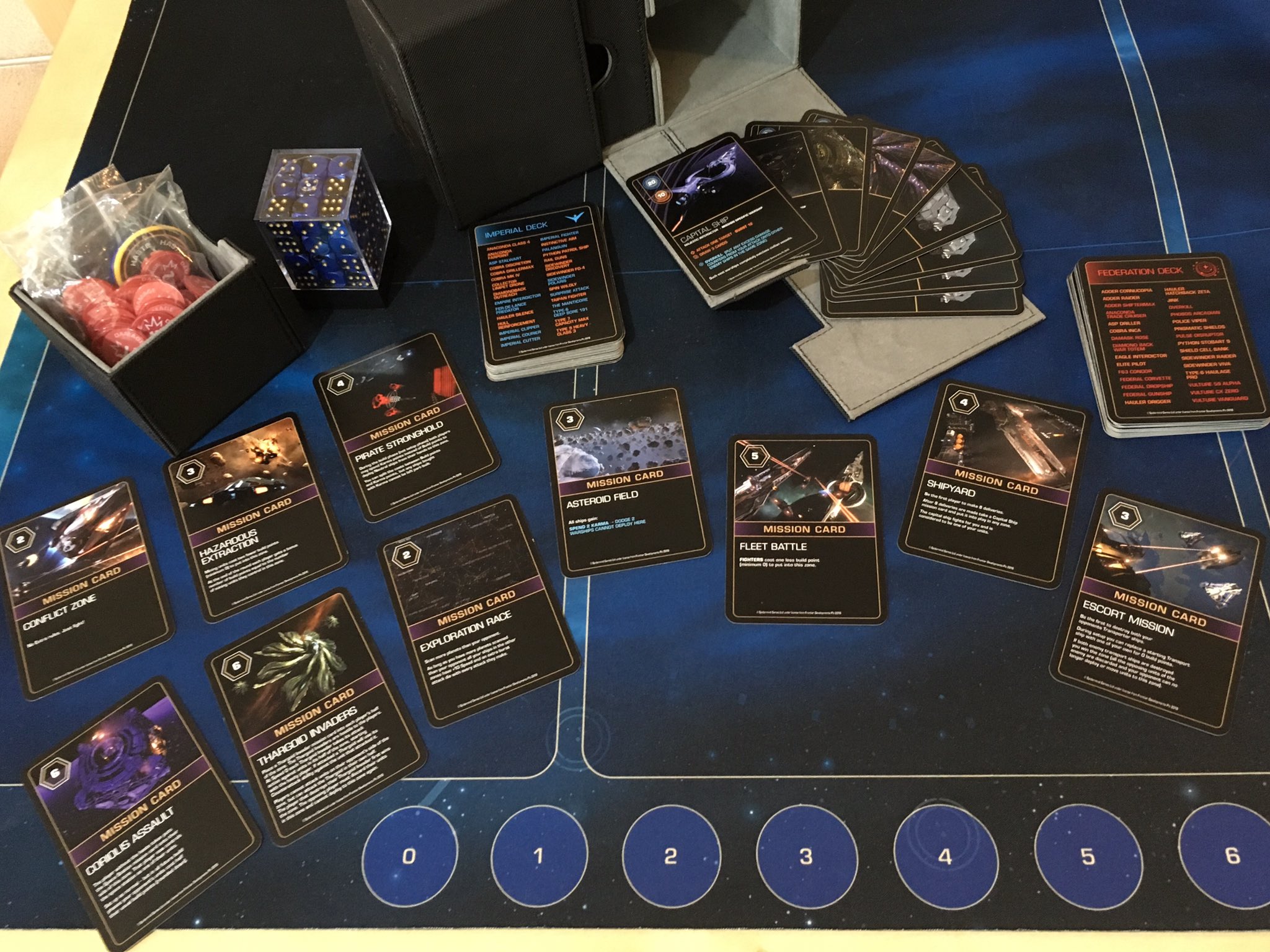 Powerplay and Lore
Powerplay, continues to operate in game and the powers compete on a variety of military, economic and political fronts to gain new territory and expand their influence on the human world.
Galnet.fr proposes the latest news from the galaxy!

17 April 3305 – Aegis Forms Partnership with Ram Tah
Aegis has entered into a partnership with the engineer Ram Tah to manufacture Guardian-related technology. Senior Engineer Lilith Galloway made the following statement on behalf of Aegis:
"We believe that Ram Tah's accomplishments, while impressive, represent only a fraction of what can be accomplished. We have therefore entered into an agreement that will allow Aegis to bring its considerable resources to bear in the manufacture of Guardian-related technology, both now and in the future."
Galloway confirmed that technology brokers would remain licensed distributors of the Trident, Javelin and Lance XG fighters. Ram Tah also gave a short statement to the media:
"To me, Aegis represents what can be achieved when humanity pulls together, and I am delighted to be entering into this partnership."

18 April 3305 – Thargoids Wreak Havoc in Core Systems
It has now been more than two months since the Thargoids began a concentrated assault on the core systems, and in that time they have attacked dozens of starports, resulting in thousands of casualties. As authorities in the affected systems continue to appeal for aid, Admiral Aden Tanner, Aegis's chief military liaison, has offered the following assessment:
"What's surprising is that the Thargoids aren't targeting our most important social or military centres, such as the superpowers' home systems. There's no doubt that they're trying to weaken us, but evidently they're guided by different principles than those that typically govern human martial strategy. What we can say is this: with capital ships of limited use against Thargoid craft, independent combat pilots remain our best defence against the Thargoids."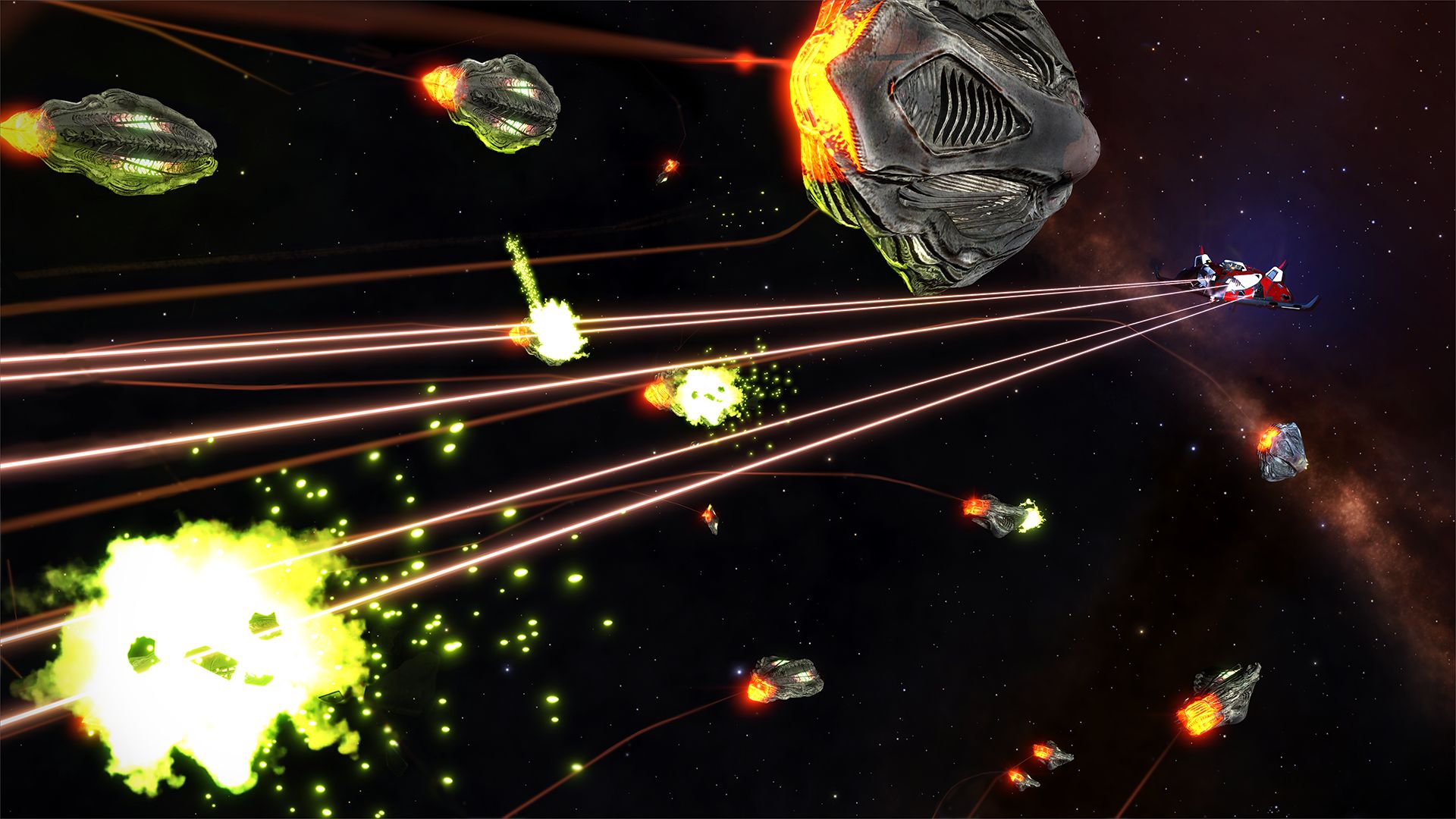 19 April 3305 – Hadrian Duval Confirms Pact
Hadrian Augustus Duval has provided a statement regarding his recent communications with Princess Aisling Duval.
The following announcement was broadcast on all Imperial media channels:
"After much discussion, Princess Aisling and I have formally agreed to a non-aggression pact. While it would be premature for either side to consider the other an ally, we have pledged not to oppose each other or interfere with the activities of our respective supporters. I am grateful to my cousin for her courage in establishing contact. Although I stand firm on my previously stated beliefs, at Aisling's request I will review Nova Imperium's policies with an open mind. For now, I must remain a member of the Imperial family in exile."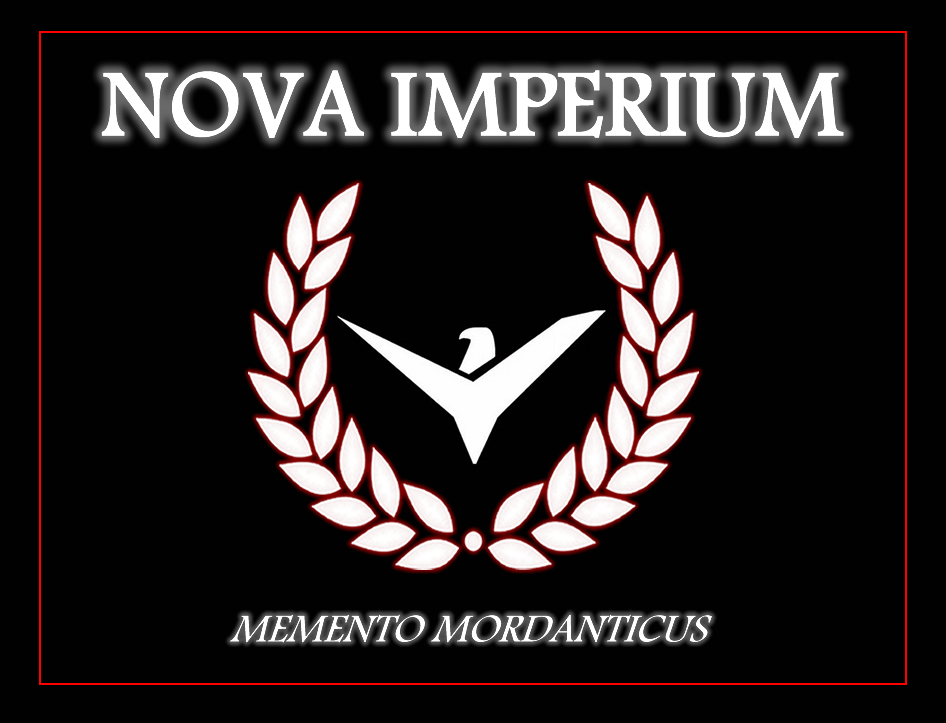 19 April 3305 – Vodel Purchased by Core Dynamics
Vodel is a familiar name to many, the independent company having cornered the market in personal land vehicles in recent years. But according to The Federal Times, a downturn in profits has led to the company being purchased by Core Dynamics, a giant in the field of starship manufacture. Core Dynamics CEO Jupiter Rochester gave the following statement to The Federal Times:
"There's no question that the Vodel team possesses considerable expertise, and I'm delighted that Core Dynamics was able to help them in their hour of need. Vodel's core team of designers and engineers will remain in place under our roof, so consumers can rest easy – the Scarab they know and love will remain unchanged."
In a piece for Vox Galactica, business analyst Marlon Royce observed:
"Core Dynamics was smart to keep the Vodel team intact, since they clearly know their stuff. It's an excellent deal for both companies."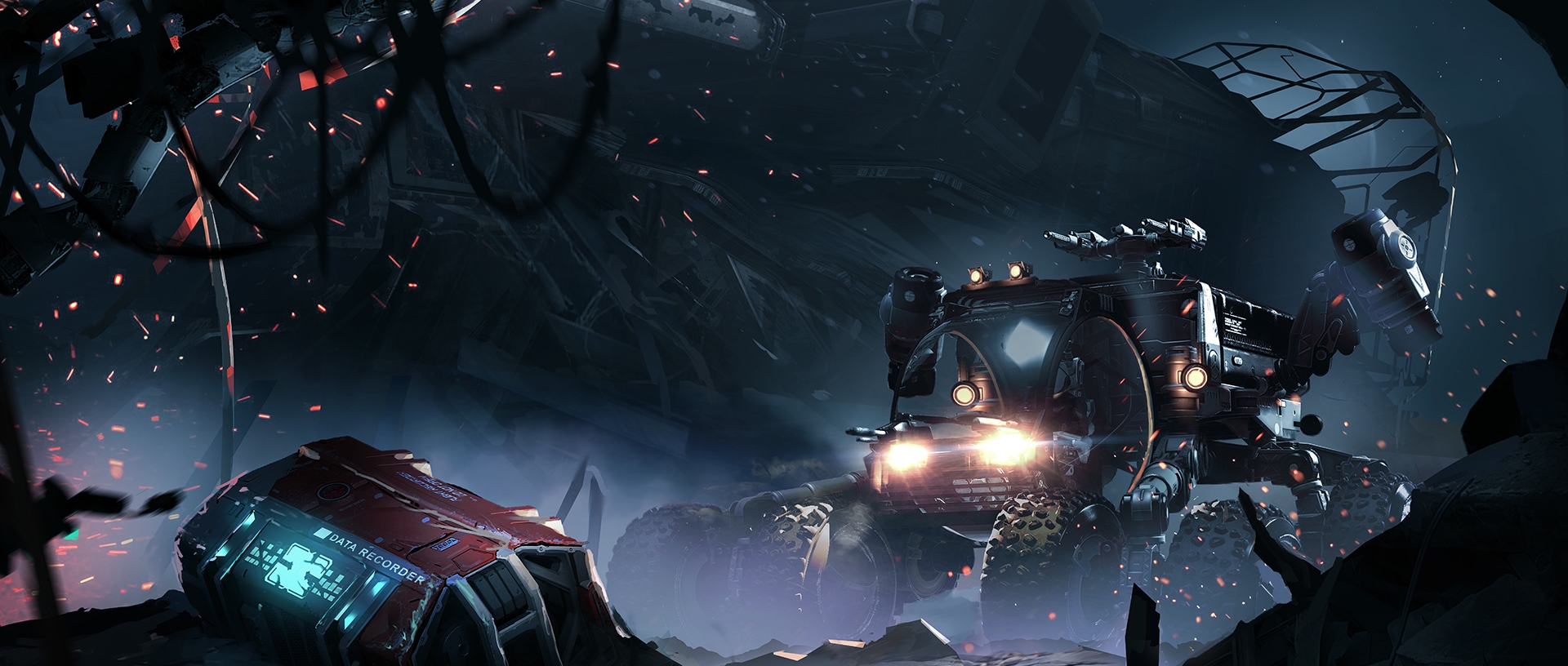 Community Goals
The Community Goals will be back under a new name: the Interstellar Initiatives: Narrative campaigns that play in multiple phases implementing new stories, scenarios, modules, features, and more.
You can read more in the previous chapters of this article.

Pics of the Week
Feel free to send me your prettiest images and videos via Twitter, Discord or directly in the comments!
Check out the wonderful pictures from Madaxo, Anthreal, ToCoSo, Placyde, Explore, Louvian, Exorcist and Niibl ! Not to forget the excellent paintings from BeetleJude.

Distant Worlds 2 are still exploring the galaxy with thousands of commanders jumping from systems to systems until their ultimate destination: Beagle Point, the farthest point from the Solar system.
Operation IDA are repairing more and more stations damaged by the Thargoids, thanks to the help of the independent pilots. A new record has been set: 1 station repaired in only 3h36m with 1 115 206 units of commodities hauled!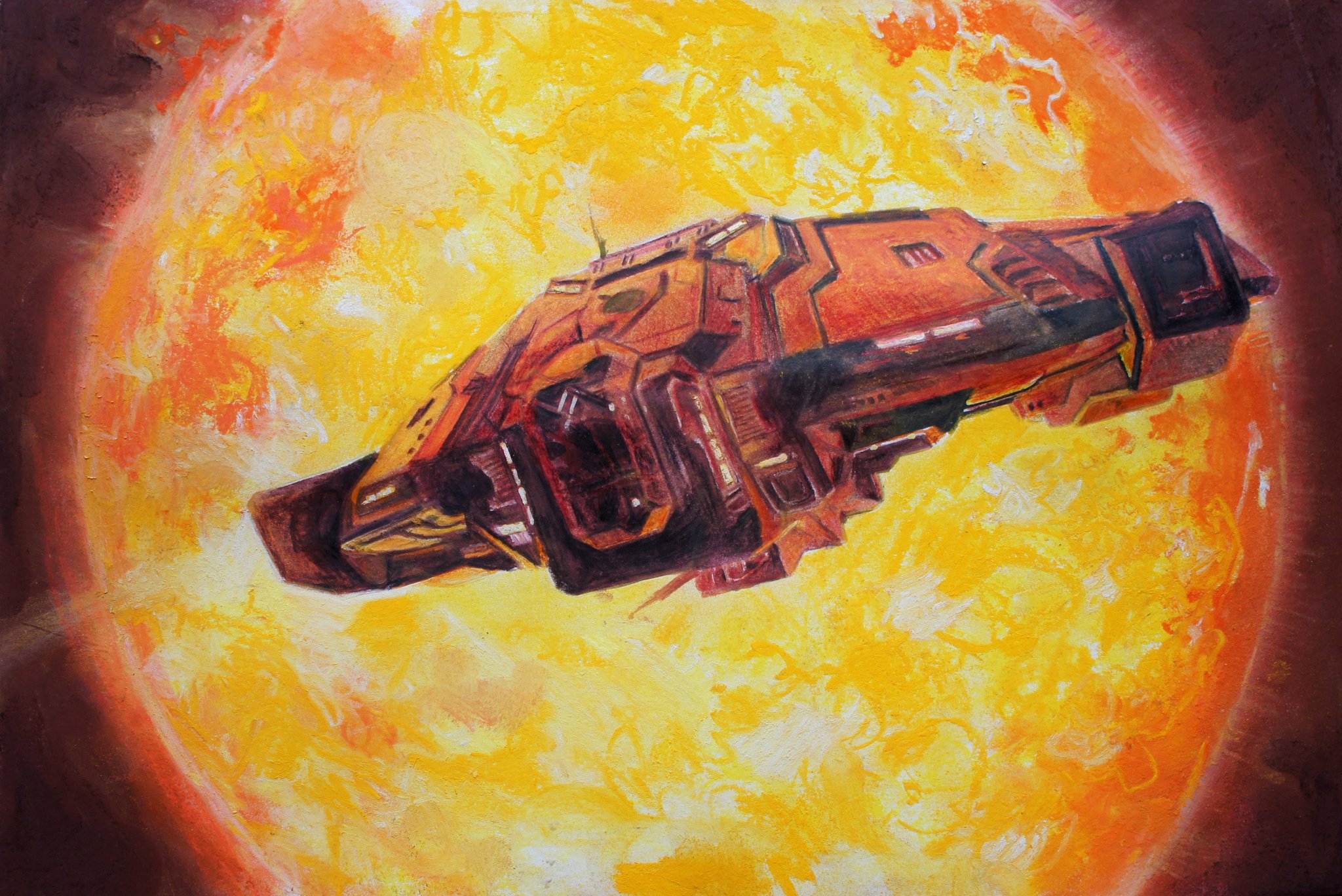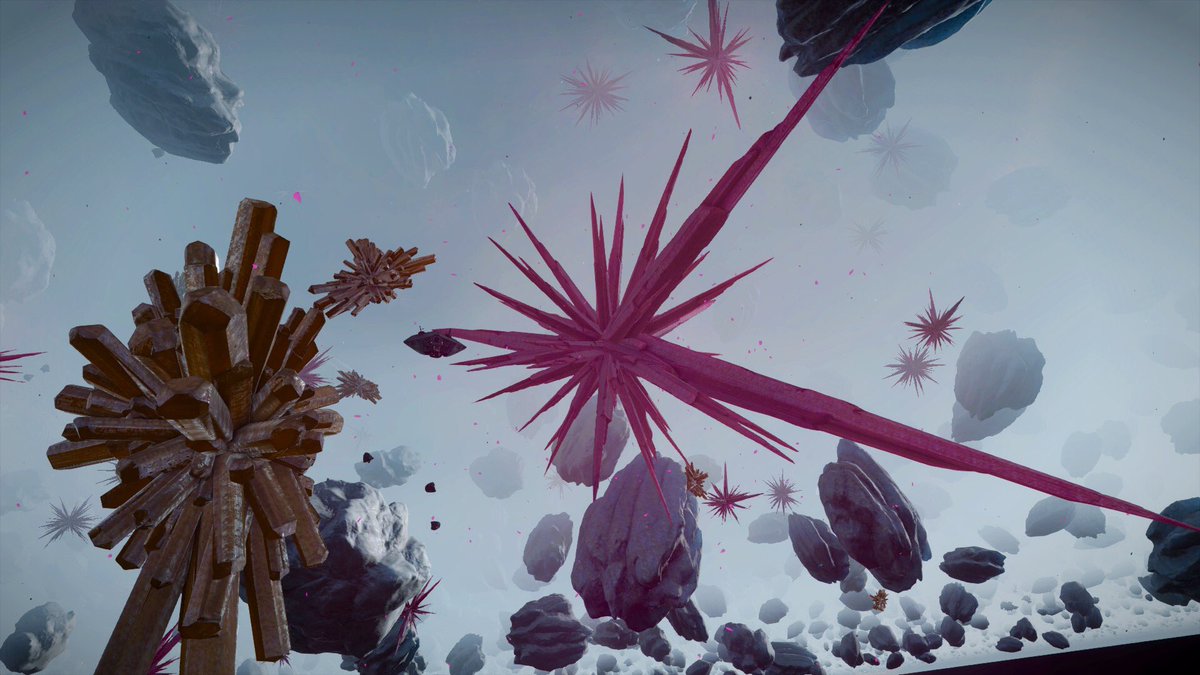 Videos of the Week
Three videos this week! Enjoy, commanders o7
Thank you: Eikoop, Placyde and Other Places.

Feel free to share this article with your friends, and discuss this month's content!