The Outpost #126: The last Elite: Dangerous news recap! Thank you all for following my news. o7 commanders.
Feel free to share The Outpost to your friends, players groups and/or social networks ♥
I'm creating a few articles, but it will take some time:
[

✓

] Update to Mining Guide, how to use the refineries
[✘] How to prepare for Odyssey
Feel free to leave your comments if you are interested in a new article or an update!
Follow us on Twitter @RemlokEN, and join the community on Discord.
Or you can also directly follow me on Twitter @NicouLenny.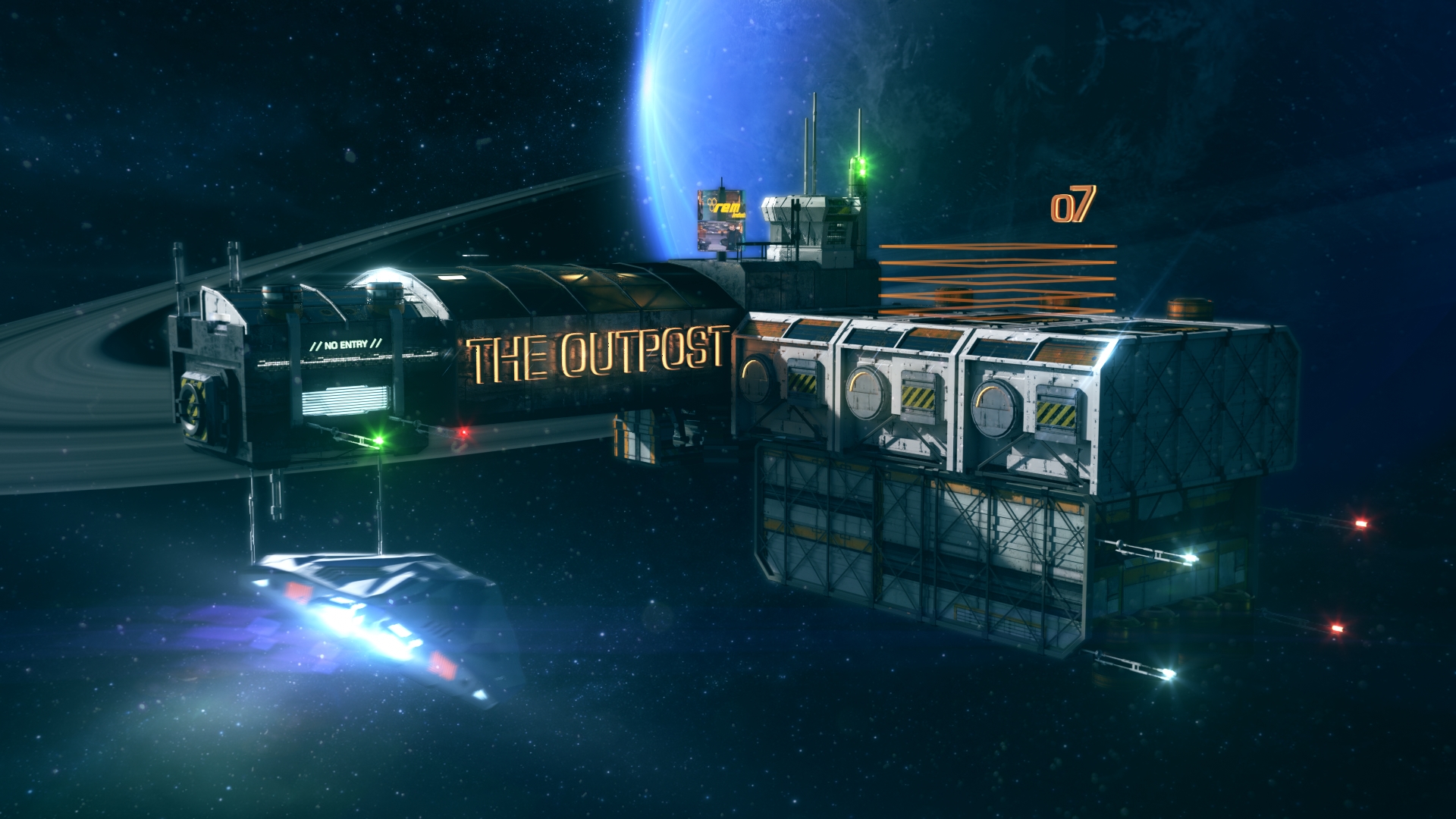 Frontier News
End of Remlok Industries?
► I have written a bigger article in French about this, but I won't be localising it in English.

The en.remlok-industries.fr website will remain online so that the community can continue to check out our articles & guides. However, no new guides will be created, except for small stories, mini-article about Odyssey's FPS tools or things focused on the Remlok Industries player group.
Will continue:
The website will stay online for as long as I can afford it

A few Quick updates of existing articles, depending on the needs.
My Livestreams gameplay of Elite on Twitch, in French, depending on the mood. Feel free to drop a hello in English or French! 🙂
You can always propose your articles & guides or even present your Players Groups; Just contact me via the Mail button in the menu
The Discord Remlok Community and its services, it might even be more developed as I will have more time. Note that it is mainl populated by French pilots
My love for the community of Elite: Dangerous and the player group Remlok Industries.
Won't continue:

My cooperation with Frontier these last seven years
New Guides and News Recap for Odyssey (maybe one official presentation of Odyssey)

My YouTube channel following Odyssey news, but I will still do the next Dev Diary once it's published
The Great Tournaments and the Great Expeditions and all other large events for the community. The access to the Great Events will be restricted
Live Interpretation in French, for the official Livestreams
The News Recap, but a few small ones on Discord.
A huge thank you to all of you who have supported my content over the years, I'm really grateful.
Elite Dangerous: Odyssey looks interesting, even if we still don't know much about the content which seems to be quite limited at the moment. I'll be playing of course and I look forward to seeing you in-game, or even at the Alpha on March 29th which I'll be streaming of course. See you soon on Discord & Twitter !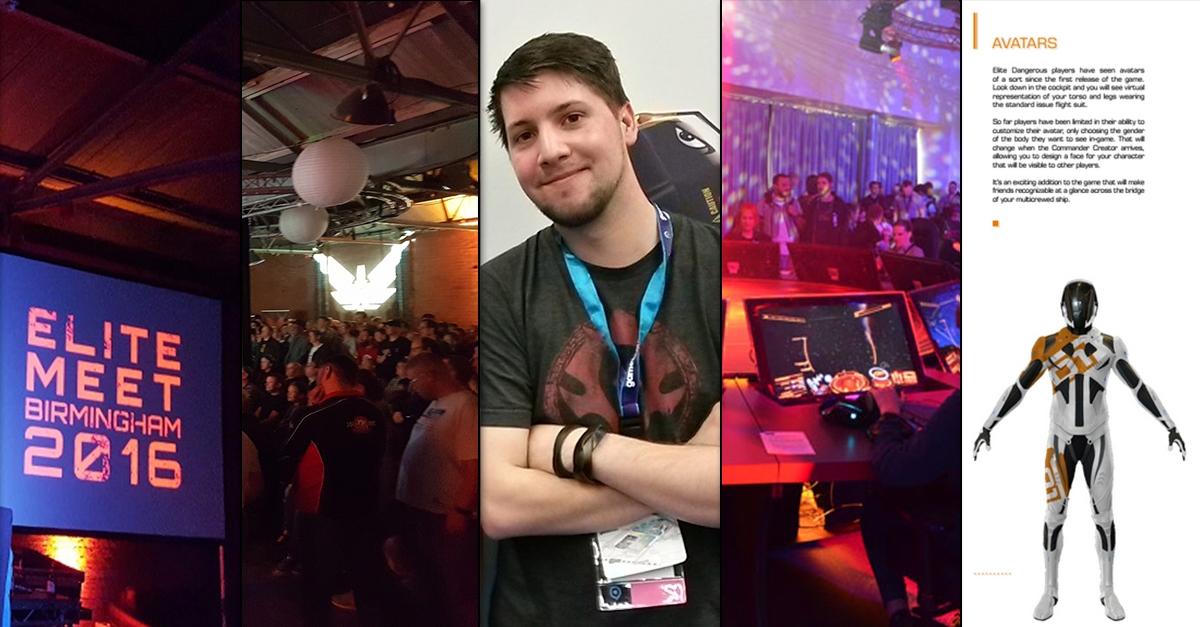 Good luck to my friends at
EDSM – Anthor is doing god's work supporting the network for other Tiers applications & websites while running EDSM for years without a look from FDev.
Inara – Updated today with a new photo gallery and other improvements. Don't forget that we've been working on a French translation of the site 🙂
Lave Radio – Their next Lavecon event is in preparation!
Operation IDA – Remlok Industries will continue to support them, as we always have. It's a community of station repairers.
Canonn Research – For the hundreds of hours of fun together during the Thargoid mysteries o7
Sagittarius Eye – Their Podcast 34 is online!
MediCorp – Who have been hoping for years for an escape pod when a ship explodes, to play their Medic gameplay. Respect for the emerging gameplay!
Deep Space Network – Promoting Exploration gameplay for the whole community
And the other groups & initiatives that I'll be seeing in-game very soon, with the extra free time I'll now have.

Odyssey Alpha, March 29
FDev have recently showcased a Pre-Alpha Heist Mission, Odyssey's Alpha will start on March 29!
What are Alphas & Betas for?
Alpha
This is usually the first build playable by the community, if we leave the pre-Alpha to paid test groups allowing the teams to improve the user interfaces and make the product clearer. We've already noticed some changes to the interface on foot, so the process is currently underway.
The Elite Dangerous: Odyssey Alpha access will grant that access to all players who have purchased the said edition for the game. We are paying to test the game's features ahead of release, and to give feedback to the Frontier Developments team.
The features at launch on 29 March will be very limited and not all will be accessible or even ready. New features will be added during the development of the Alpha. Be prepared for many bugs and crashes. If you are not willing to share your feedback with Frontier, you are missing the point of an Alpha as the game will probably feel bland, which is normal for an Alpha.
Beta
Normally no more features will be added at this stage and the product will be in the final testing phase. Polishing features, fixing bugs and further testing to prepare for release. Feedback will always be welcome to guide the balancing of features.
I will test all of these on Twitch from Monday March 29, if the servers survive.

Developers & Community
A dedicated space about Devs' messages from the forums and social Medias.
~ Recent communications ~
[Stephen left the team] First off I just want to say how wonderful it has been being a Community Manager on Elite Dangerous over the last year and a half with such a passionate and caring community. As of today, I will no longer be working on Elite Dangerous but moving to another project at Frontier Developments and I will have no dealings with Elite, or Elite Dangerous: Odyssey, from this point forward. As much as it saddens me to move on from such an amazing game and community, I feel this is the best choice for my career and future at Frontier. – Source – Stephen Benedetti, ex Community Manager Elite: Dangerous

[In-game Memorials] We're now ready with a solution that offers an equal and respectful way to honour all Commanders' requests to memorialise friends and family that have passed. Our plan is to create memorial beacons in the following systems, each of which will feature an epitaph and a list of names: Sol, Achenar, Alioth, Shinrarta Dezhra, Colonia, Asellus Primus et Dromi. – Source – Zac Cocken, Community Manager Elite: Dangerous
Liberum are FDev's official stockbroker and publish reports on the company's performance, sometimes containing news about the games.
Here's some interesting information garnered from their latest report.
Estimated 500k active players, that play on a regular basis and at least once a month
Liberum view the playerbase in 4 category groups: active, inactive/lapsed, Epic, and new
Liberum don't count Epic-freebies as « active players » because they got the game for free (maybe Liberum don't have any Epic data?)
All four groups are considered key drivers for Odyssey sales, led by active players
Estimated 1m copies of Odyssey will be bought within the first year, on PC and console
Alongside the headline features of exploration, planet-tech, social hubs and FPS combat, also mentioned is player mobility via APEX. All are stated as key selling points for Odyssey and increasing the game's audience
This is the first time Liberum have focused a full report on one FDev game and in so much detail, and it's an expansion at that »Odyssey builds on the good feeling of players walking on planets as pioneers, better planetary tech, social hubs, combat and the mobility of the Apex system »
« New players spend far more than active players, who themselves spend twice as much as inactive players and Epic »
« 3.5 million players who bought Elite are no longer active (active = 1 login in a month). 500 thousand players are active. 65% are PC players. 35% of these active players have or will buy Odyssey up to a maximum of 45% by next year »
« FDev hopes to receive a lot of feedback from players who have purchased the Alpha, especially from reviewers and bloggers in order to improve the quality of the pre-release product »
« FDev will now launch a new FDev-developed title every year from 2022 onwards on a new license. So there will be two launches in 2022, with the Warhammer game and F1, this will be the biggest year in terms of revenue thanks also to the revenue from Foundry, the complementary company of Publishing, publishing games from other development companies. »
« At least 4-6 more games to be released by Foundry »
« Frontier's shares have suffered over the past couple of weeks as part of a wider sell-off in the tech space, as concerns over rising yields play out and increasing hopes of an economic re-opening put more cyclical, cheaper sectors in favour. However, we believe this technology rout has been overdone and expect dynamics to normalise over the short term; we would therefore look upon the recent sell-down as an attractive entry point. »

Lore & Powerplay
Powerplay, continues to operate in game and the powers compete on a variety of military, economic and political fronts to gain new territory and expand their influence on the human world.
Arissa Lavigny-Duval =
Zachary Hudson =
Edmund Mahon =
Aisling Duval -1
Denton Patreus +1
Archon Delaine =
Li Yong-Rui =
Felicia Winters -1
Pranav Antal +1
Yuri Grom =
Zemina Torval =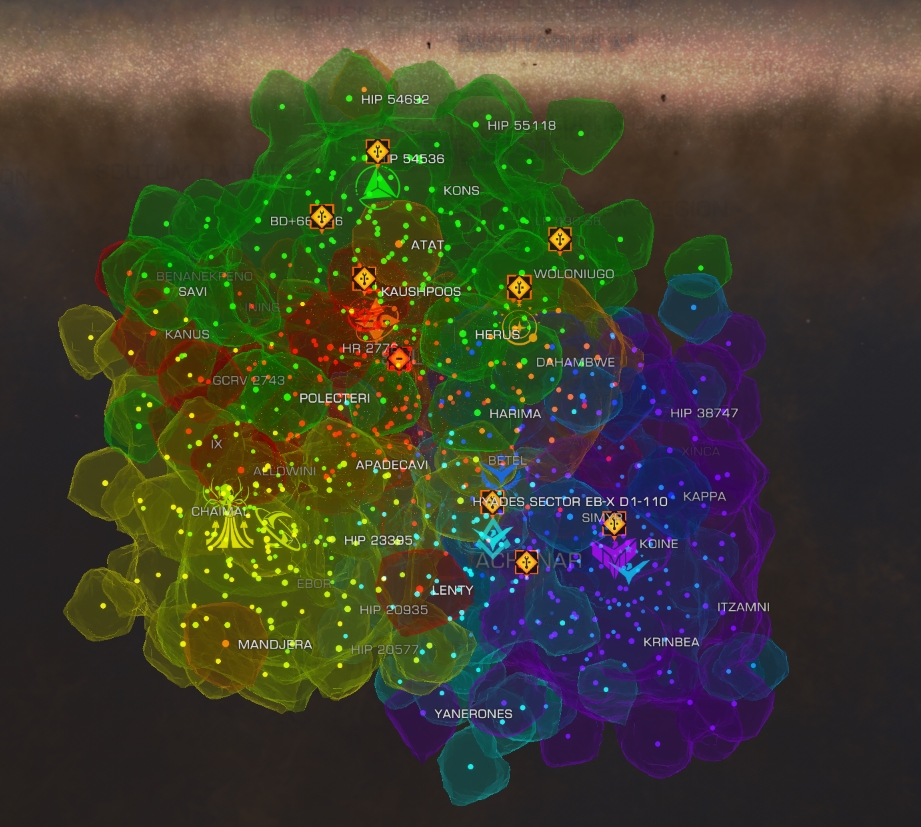 The surrounding nebulae are doing well, and no Thargoid activity has been detected.
Witch Head (15 Alliance & 1 Inde lended by the Alliance)
California (7 Alliance & 1 Inde far in the South & 1 Empire far closer to the bubble)
Coalsack (3 Alliance & 1 Inde) is doing well, but the community team said that stories aren't ended in the area, so we might have more Lore soon on Coalsack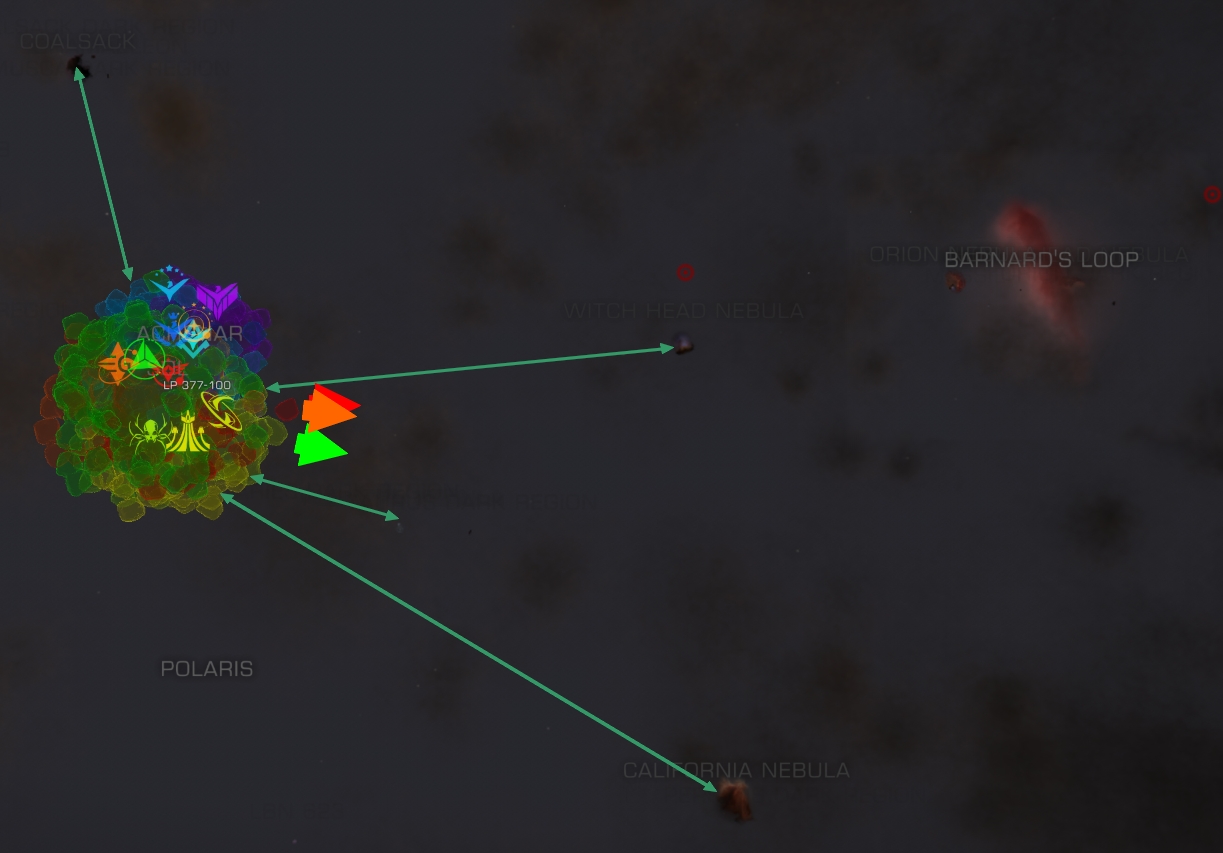 Galnet.fr proposes the latest news from the galaxy!

Galnet.fr/en – Galnet News
GalnetAudioFR – Dubbed Galnet, in French. Let me know if you would like to do this in English! Here are the examples in French.
Don't miss the recent stories about the Imperial Penal Colony, Serene Harbour + Ghost Ship The Adamastor.
*a lot of news recently, please read the Galnet as I won't be sharing them here in this last The Outpost*

Community Goals
◘ Medical Supplies for Alliance Starport Bombing Survivors (Transport)
Location: Krylov Ring | He Bo
Objective: Deliver Basic Medicines and Advanced Medicines
Rewards: Credits, A Lakon Spaceways Type-6 Transporter + Alioth permitto Top 75% players
Progress: 0/5
Until: 25 March
◘ Medical Supplies for Empire Starport Bombing Survivors (Transport)
Location: Mackenzie Relay | Cemiess
Objective: Deliver Basic Medicines and Advanced Medicines
Rewards: Credits, A fully engineered size 3 class A Shield Generator with thermal and kinetic resistance + Achenar permit to Top 75% players
Progress: 0/5
Until: 25 March
◘ Medical Supplies for Federation Starport Bombing Survivors (Transport)
Location: Davis Terminal | Duamta
Objective: Deliver Basic Medicines and Advanced Medicines
Rewards: Credits, A fully engineered size 3 class A overcharged and armored Power Plant + Sol permit to Top 75% players
Progress: 0/5
Until: 25 March

Images – At the heart of the action
Feel free to send me your prettiest images and videos via Twitter, Discord or directly in the comments.
A few official tools for Odyssey, from Frontier Developments.
Discover EDHM from GeorjCostanza, customize & colour your cockpit's HUD easily!
EDDiscovery also got an update to version 11.10.1!
And if you're looking for Exploration & great destinations, go there!
FoxoTheFancy recreated two ships in Trailmakers: Chieftain & Cobra!
► For even more pretty images & game's details, read my other articles The Outpost sur Remlok Industries (#126 to #52) and the rest in French on Game-Guide #51 to #1) !

Videos – The Unmissables
Enjoy these videos from the community!
A Sea Shanty from MASA

BeetleJude recently painted a Coriolis station!
► For even more excellent videos, check out my selection from the last few years!

Feel free to share this article with your friends, and discuss the recent news! As always my friends, fly safe o7

I found a way
To be happy everyday
If you could just see my face
Y'all would see I'm smiling