Here we go again for an overview of this week's news in Elite: Dangerous : « The Outpost #52 »!
Send me your best pics of your Cobra next to an outpost. I could feature them at the top of the upcoming The Outpost.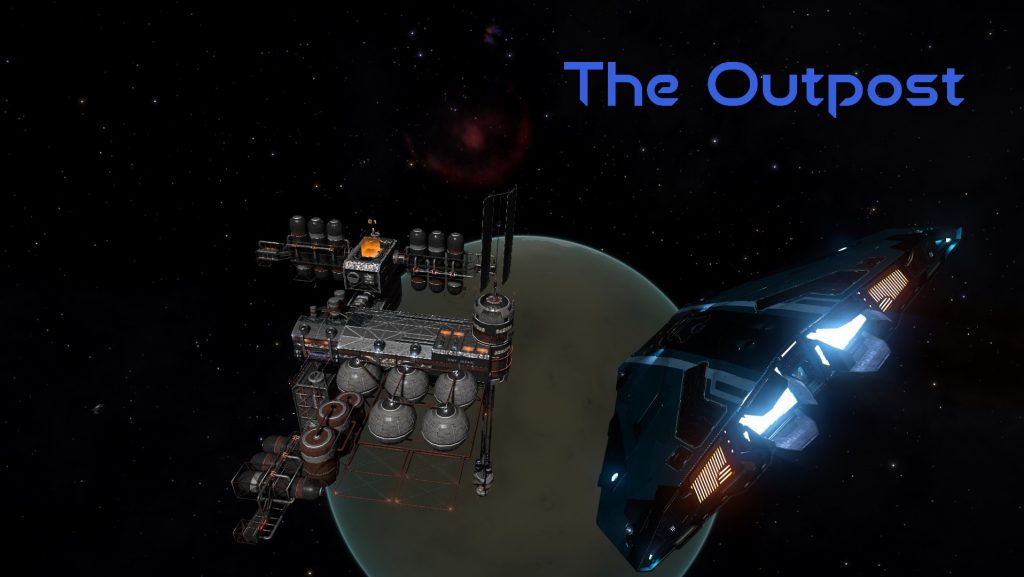 Frontier News
Bêta 2.2.03 and information
For the first time since Elite: Dangerous launched, the developers have decided to start a beta for an important Update, coming for the New Year. The betas are usually made for large updates such as the great milestones. An interesting strategy in order to gather even more feedback from the community, while fixing most of the bugs.
The beta 2.2.03 is available to anyone with a beta access.
► Check out the Patch Notes 2.2.03 ◄
PlayStation 4
Quick note on the side, Elite: Dangerous will be launched on PlayStation 4 around Q2 2017!
VR Support is a tech in which they are very interested in, however no information have filtered regarding the latter;
The PS4 Pro has better technologies. You will be able to play the game with even more advanced graphics;
Cross-Play confirmed, we will all be playing in the same Galactic Simulation. Still, we won't see players from other platforms;
If you want to play on PS4, and you already have the game on PC: you will still need to buy a new license.
We recently analyzed the trailer.
Developers and community
A dedicated space to Devs' messages from the forums and social Medias.
~ 

Devs Q/A Sandro Sammarco and Mark Allen

~
We have summarized the news from the recent Devs Q/A. Crispy news to share with your friends!
► Summary Q/A 6th of December ◄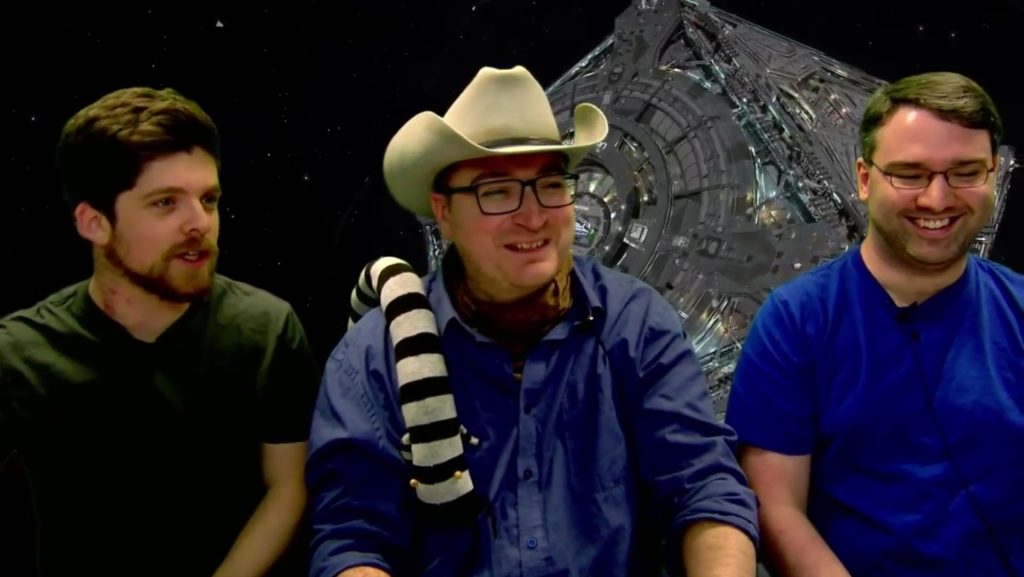 Supporting: Special Effects and ED_RPG
Special Effects
We had until December 19th to reach the £10,000 goal and support Frontier's initiative for Special Effect… we did it in a couple of days! 120% of the initial objective with more than 900 supporters; A remarkable feat that once again demonstrated the powerful support from our community.
Special Effect enable severely disabled people to use computers with whichever parts of their body that work best, enabling vital inclusion. Many want to play video games. They specialize in Eye Control Technology for those paralyzed & unable to speak. Through eye-movement alone, they enable people to communicate.
As I did last week, go on and support them by donating a little bit. Every help matters. Thank you!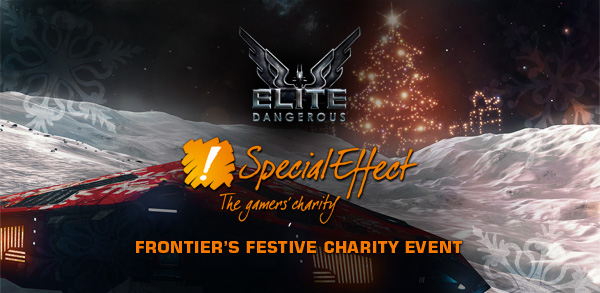 As if it wasn't enough, Frontier is registering 1 ticket for each 1$ you donated to the initiative. Your email will be kept to count the tickets. For example, if you gave 10$ to the association, you will gain 10 tickets that will go into a huge lottery. Fantastic prizes are waiting for you!
Create your very own Elite: Dangerous paintjob;
High End gaming PC! – Up to £2,000 worth of pure gaming awesome;
Xbox One S console;
PlayStation 4 pro console;
Planet Coaster prizes, signed pictures and Thrillseeker Editions;
Name your own rare commodity, a station, or even a lifetime pass to Elite: Dangerous;
Check out the whole list of prizes here!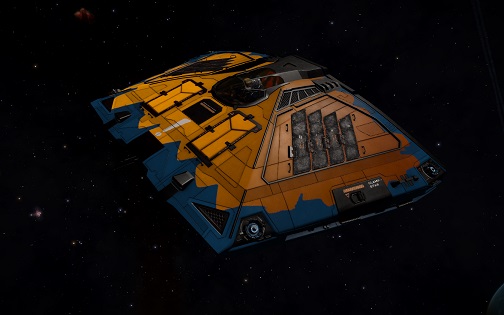 ED RPG
Did someone say Roleplay? Spidermind Games has embarked on the incredible challenge of making a Roleplay Elite: Dangerous game: ED RPG !
The first details are magnificent and their creativity unparalleled. Their Kickstarter will kick in January 16, 2017. More details to come.
Blast into a dangerous galaxy, where the police shoot on sight, entire systems are overrun with space pirates, and money is the only thing that talks.  Gear up with high tech equipment to overcome heavily armoured combat drones, elite corporate assassins, and over-gunned soldiers of the interstellar powers. Each player owns their own spaceship, which is completely customisable with multi-cannons, plasma accelerators, enhanced shields and super-fast Frame Shift Drives.  Land on alien planets and get behind the wheel of your Surface Reconnaissance Vehicle (SRV) to explore, or strap yourself into your own battle tank and storm pirate bases.
With fast-paced combat, a quick but deep character creation system, and the ability to earn money outside of your GM's adventures, the Elite: Dangerous Role Playing Game is perfect for beginner and veteran role players alike.  So power up your Cobra MkIII, keep your Micro-Shotgun handy, and launch into a galaxy packed with threat.  For in this dangerous galaxy only the elite survive…
Download their demo-adventure « The Worst Intentions » on this page !
Initiatives around Colonia
As the Colonia bubble is being more and more developed, new operations arise in order to bring new pilots into the second human bubble. Will you take part in the CEI?

The Pilots Federation and the Colonia Council would like to thank you for your interest in expanding the newly established Colonia region. There has been an unprecedented number of responses and we have the final list of organisations that would like to help support our request for resources and in return set up their own base here in Colonia.
Simply visit the Colonia Council Migration website, log in and confirm which organisation your efforts should be added to. They will then be able to tell which organisations have delivered the most resource and the top ten organisations will be thanked with their very own faction here in Colonia!
A Community Goal has already started: may the best groups win!
Remember that Colonia is a Super-Power and Power free utopia. YOU have the power to decide which factions are developed and every commander has to contribute to the Colonia council, the more they contribute the more support they are giving to their organisation. How Colonia develops is for every Commander in the Galaxy to decide.
Hey, psshhht, use the Neutron Highway 😉 (350 jumps instead of 550 jumps with 45 LY)


Powerplay and Lore
Powerplay is an ongoing battle for interstellar conquest and control. Players can choose a Power, help guide their strategy, and take on special objectives to advance their shared cause. Player choices and actions have a direct and visible impact on the balance of galactic power.
Cycle 80. We are in the cycle 81.

8 December – Authorities in the Aeternitas system have reported a sharp increase in the number of criminals operating in the area. Reports indicate that the agitators are attacking pilots traveling in the system, disrupting trade and generally causing discord. To counter this threat, Aeternitas Industries has placed a kill order on all wanted ships operating in the Aeternitas system, and has promised to reward pilots who deliver bounty vouchers to Houtman City.

9 December – Ram Tah claims to have created a decryption algorithm that can decipher the data patterns contained in the mysterious obelisks at the Synuefe ruins. The reclusive engineer believes the algorithm will allow independent researchers to decrypt data from the site. – Please note that the algorithm decryption key can't be gathered YET at Meene's station. This will be unlocked when the 2.2.03 releases!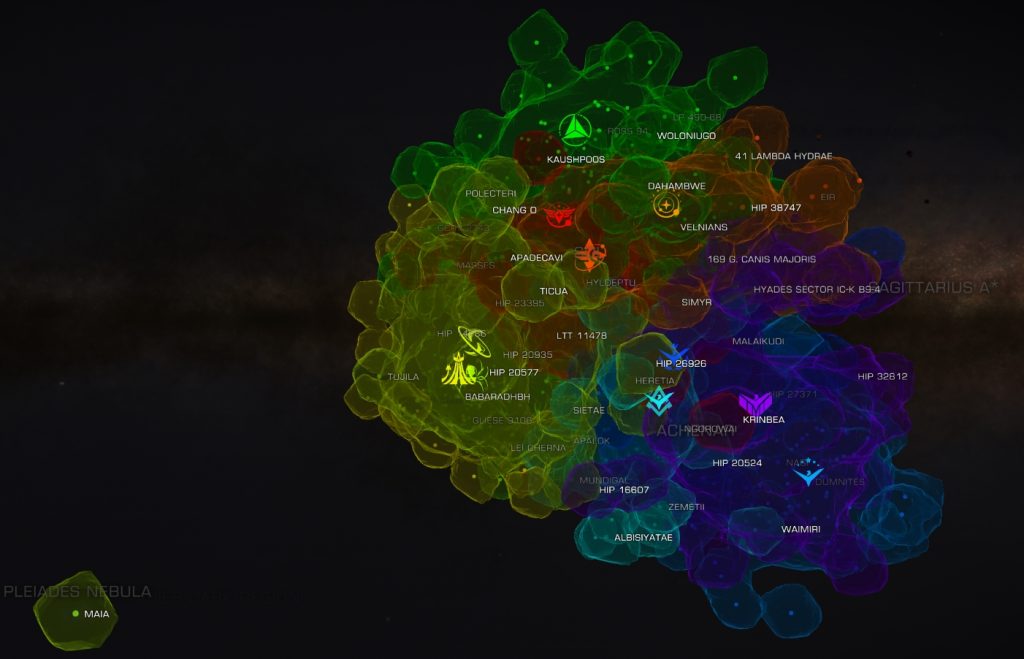 Community Goals
Community Goals allow the community to work together on an ongoing project within a system. Fight, trade, smuggle, explore and help the factions and super powers to achieve their goals. There is no good or bad CG, write your & Elite's stories while earning credits!

Three Community goals are available this week: Transport and Combat.
◘ Colonia Migration Appeal

Location:

Jaques Station |

Colonia

Objective: Deliver Galactic Travel Guides

Rewards: Creation of multiple minor factions in the Colonia bubble

Progress: 0/1
Until: January 5th
Description: Gather your Galactic Travel Guides via the LHS 3447 system, Bluford Orbital. For more details, check the Colonia's chapter
◘ People's Tutumu Confederacy Appeal

Location:

North Ring |

Tutumu



Objective: Deliver Gold, Pyrophyllite and Mineral Oil
Rewards: Crédits

Progress: 9/10
Until: December 15th
Description: See Lore
◘ Restoring Order in Aeternitas

Location:

Houtman City |

Aeternitas



Objective: Hand in your Bounties

Rewards: Crédits

Progress: 3/8
Until: December 15th
Description: See Lore

Notes:

Destroy every « Wanted » ships

Pics of the week
More, more, and more fantastic creations thanks to the marvelous Elite community. Let's have a look at what you've created this week, with a big batch of pics for the first The Outpost in English!
Foxlider Atom visited a gloomy planet… Surprise: Pink geysers!
CurbinBabies has accomplished the incredible performance of 500 rescues with the Fuel Rats. He is also a Dispatcher (Interventions' manager) and has many Red Cases (Fuel 0%) in his merits' box. Round of applause for the souls' savior!
Aymerix proposes this superb landscape on the surface. These new surface textures are definitely too pretty.
I had a good laugh with Boyareen's movies parodies this week! Check out his albums too #1 and #2.
VinnyTheKnight has a 3D printer… yup… check out these very detailed ships!
BigRedFrog has golden hands! The proof with this magnificent Coriolis table. Have a look at his album.
This week, JackMoss reported some great images showing the very destructive power of space fights. Look at this poor Majestic Class Interdictor… Well done Edmund, Bahaha! #SupportAlliance
Let's end this chapter with the lovely chap GhostGiraffe. This Coriolis eclipse, oh man!

Videos of the week
PvP Fer de Lance anyone? Chris Lane is about to kick your spacegirls and boys out of your cockpits. Fixed weapons, go go!
SpaceBear recently created this phenomenal Exploration video. Experience an intrepid life on Elite: Dangerous!
An astounding exploration video, already highlighted on my Twitch channel: Pioneer, A Journey to the Unknown. By Wizard_IRL
[Beta 2.2.03] Admire the changes on stealth gameplay against artificial intelligence. It promises a good comeback of the sneaky stealthy players! By Graventhel
Feel free to discuss this week's content!