Here we go again for an overview of this week's news in Elite: Dangerous : « The Outpost #53 »!
Send me your best pics of your Cobra next to an outpost. I could feature them at the top of the upcoming The Outpost.

Frontier News
Bêta 2.2.03 and information
The beta 2.2.03 #3 is now available on the beta server!
Multiple changes have been implemented in this beta, especially for the weapons and the shields. Hardness modification is also an important part of the Big Three changes.
► Check out the beta 2.2.03 #3 patch notes ◄
New special "military" slots are also coming soon, to a subset of ships.
These slots are additions, so no ship will lose anything. However, the only modules that these slots will accept are hull reinforcement, module reinforcement and shield cell banks.
The concept here is to increase choice for the more combat oriented ships, without awarding the same benefit to multipurpose vessels that already have a slew of advantages.
It's not all roses though. Remember, additional modules means extra mass and potentially higher power draw.
The following ships will benefit from additional military slots:
Eagle: 1x size 2
Imperial Eagle: 1x size 2
Viper Mk III: 2x size 3
Viper Mk IV: 2x size 3
Vulture: 2x size 5
Federal Dropship: 3x size 4
Federal Gunship: 3x size 4
Federal Assault ship: 3x size 4
Anaconda: 2x size 5
Imperial Cutter: 3x size 5
Federal Corvette: 3x size5
Whilst we can already hear the deluge of "ship X has too many/too few/where is ship X!" posts, we're really interested in how these changes feel to the ships that have them, in the beta (we still know you're going to make the other posts anyway ).
Final notes: the FDL is not on this list for a reason. We don't believe it needs the help military slots provide and it's not used by any authority or military force.

Developers and community
A dedicated space to Devs' messages from the forums and social Medias.
~

Devs Q/A Adam Bourke-Waite  and Dominic Corner

~
We've wrapped-up the information from Adam and Dominic regarding the Missions states and their future.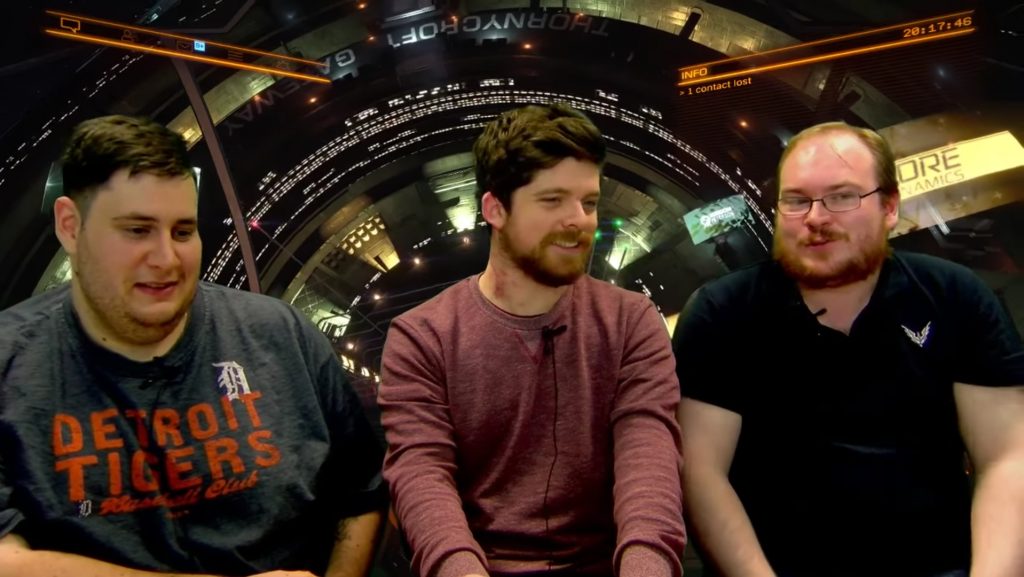 Festive Paintjobs
There are new paintjobs in the Frontier Store! Cobra MkIV, fighters, Viper MkIII, Cutter and Python are ready to go.
Moreover, a new rare Festive Paintjob will pop in the store: Chrome, Wireframe so far.


Powerplay and Lore
Powerplay is an ongoing battle for interstellar conquest and control. Players can choose a Power, help guide their strategy, and take on special objectives to advance their shared cause. Player choices and actions have a direct and visible impact on the balance of galactic power.

15 December – Aeternitas Industries has announced that its campaign to clear the Aeternitas system of agitators has been a success. Hundreds of pilots responded to the appeal, taking to their ships to eliminate the criminals operating in the system. Authorities in Aeternitas have extended their gratitude to those who participated in the operation.
15 December – Dr Lewis Chapman, CEO of the Starship Enterprises Corporation, has announced plans to transform the LP 339-7 system into a popular tourist destination. To achieve this, the Starship Enterprises Corporation intends to establish a wildlife reserve on the planet LP 339-7 4 A. The reserve will be occupied by various cloned Earth animals, genetically tailored to suit their environments, created by the Starship Enterprises Corporation. In support of this project, the corporation has placed an open order for progenitor cells, animal monitors, aquaponic systems, atmospheric processors, land enrichment systems and advanced medicines. The organisation has also placed a kill order on all wanted ships operating in LP 339-7, to ensure that those contributing commodities to the campaign can do so safely.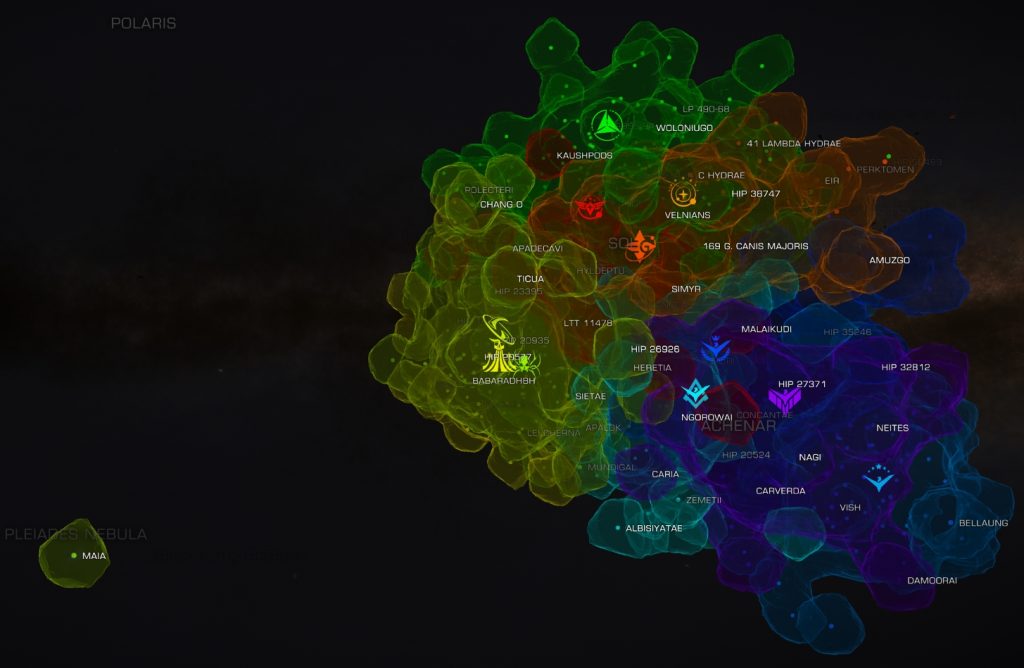 Community Goals
Community Goals allow the community to work together on an ongoing project within a system. Fight, trade, smuggle, explore and help the factions and super powers to achieve their goals. There is no good or bad CG, write your & Elite's stories while earning credits!

Three Community goals are available this week: Transport and Combat.
◘ Colonia Migration Appeal

Location:

Jaques Station |

Colonia

Objective: Deliver Galactic Travel Guides

Rewards: Creation of multiple minor factions in the Colonia bubble

Progress: 0/1
Until: January 5th
Description: Gather your Galactic Travel Guides via the LHS 3447 system, Bluford Orbital. For more details, check the Colonia's chapter
◘ Putting LP 339-7 on the Map – Transport

Location:

Whitson Orbital |

LP 339-7



Objective: Deliver des Progenitor Cells, Animal Monitors, Aquaponic Systems, Atmospheric Processors, Land Enrichment Systems or Advanced Medicines
Rewards: Credits

Progress: 3/8
Until: 22 décembre
Description : Lore
◘ Putting LP 339-7 on the Map – Combat

Location:

Whitson Orbital |

LP 339-7

Objective: Deliver Bounty Vouchers

Rewards: Credits

Progress: 4/8
Until: 22 décembre
Description : Lore

Notes :

Interdict and destroy the « Wanted » targets.

LP 339-7 4: 2x HazRES, 1x RES, 2x LowRES
LP 339-7 5: 2x HazRES, 2x HiRES, 2x RES

Pics of the week
You've been pretty creative this week, check out the astounding community creations!
Lestin has been traveling for three days in order to help the development around Colonia. Check out these awesome screenshots!
Boyareen created new humoristic Elite: Dangerous movies. I love them!
Espelette pepper Thargoid skewers anyone? Aymerix is right on with his BBQ.
Frontier is ready for Christmas with this great Coriolis.
CMDR Argand, to the top!
Clutario drew a great Dropship. If only we could really do that!
DrunkSanta is doing a duo-exploration session with his best friend. I love these pics.
Autoexe 3D printed this ASP Explorer himself. Check out the paintjob as well!
The Golden planet from Divergent, and the Marvelous SRV [HD] from Ian Baristan will knock you out.

Videos of the week
Have a look at the fantastic mass jump for the Christmas Carriers Convoy!
900 m/s. Scott Manley reached this incredible speed thanks to the Engineer. What's your highest record commanders?!
The Secrets of the Stars is the new lovely video from SpaceBears.
Feel free to discuss this week's content!