A new look at this week's news for Elite: Dangerous: « The Outpost #57« !
► Send me your best pics of your Cobra next to an outpost! ◄

Frontier News
Beta 2.3 Commanders announced
We now know the date of the Update 2.3 BETA Commanders: February 20-26!
More information will be revealed, starting next week until the beta.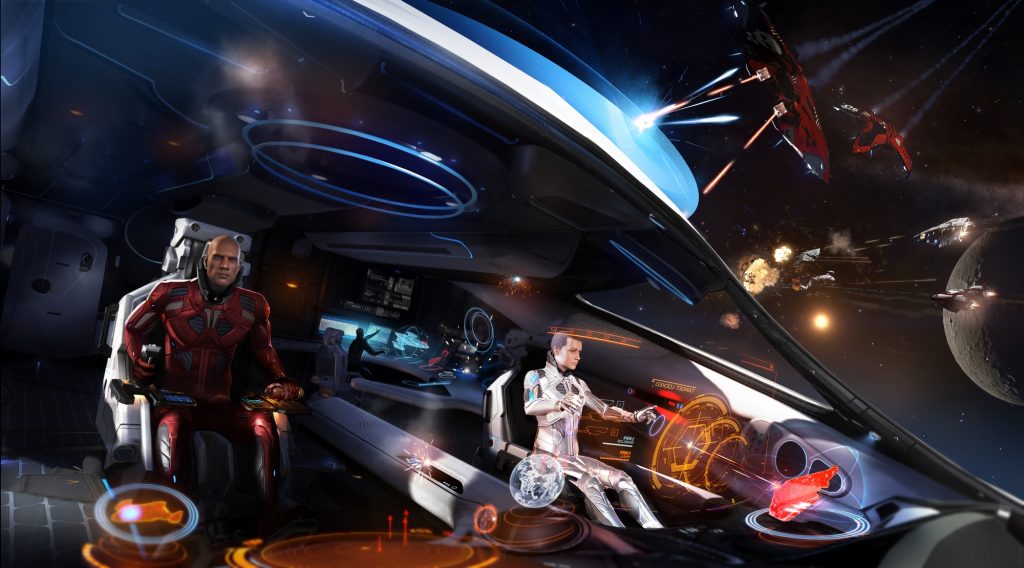 Image HD
The latter, much awaited, will offer players with different features:
Playing together in the same ship (if the latter has crew space): Multicrew;
Creation of pilots from head to toe with the Commander Creation Tool;
We should have Mining improvements;
We should have exploration improvements;
Rebalancing of some ships.
Of course, I remain faithful to my traditions and will create a large article-summary of everything known about the 2.3 Commanders. The latter will be regularly updated.
Players with access to the Horizons beta will have access to the beta. I will give you my opinion and feedback.
Developers and community
A dedicated space to Devs' messages from the forums and social Medias.
[Network]

Some experiments are underway to support IPv6 on the Elite: Dangerous network. More and more players are using this latest version, often coupled with IPv4. Some information are requested from the players, please check the following topic. – Source – Hchalkley, Senior Programmer


[Mysteries]

 « MetaDrive, Sirius Corporation and the bases of the Rift, Conflux and Gap are obviously linked » → Have some rep+1 🙂 – Source – Drew Wagar, auteur officiel (non-développeur)

Formidine Rift, Conflux and Hawkin's Gap
New bases have been discovered. I have updated last week's information.
Alpha Site – Many beacons are launched in space and no one knows why. The staff go crazy, these lights … they call me … this siren song … the lights … join them … CANOPY BLAST BOLTS ACTIVATED. LIFE SUPPORT MALFUNCTION. CREW VITAL SIGNS TERMINATED. SHIP SYSTEMS ENGAGING STANDBY MODE. DISTRESS BEACON ACTIVATED.
Beta Site – Discussions about a Dynasty Project, a group of explorers gathered on this point, there are very few stars here and it is dark, which makes the explorers uncomfortable. They have deposited many parcels of cargo. Some FSD jump problems reported, the ship was left on the spot because the FSD module was KO.

[Nouveau]

Delta Site – A pilot engaged herself in the expedition with the lure of credits, her role is to drop the weird satellites in space thanks to her Sidewinder. However her ship abruptly stops regularly and the pilot begins to panic.

One day the whole ship broke down, it had to drift to a telluric planet, in hope for help.

[Nouveau]

Gamma Sit  – A main ship pilot describes here the strange light signals received from hyperspace, they are in terror. The equipment starts to malfunction, they then reboot all by themselves. Strange thermal signatures are detected but nothing in sight … « someone is there and watch us I'm sure! They do not like the company! »
Beta Site – Another group interdicted while in hyperspace, the explorers are apparently in a hurry. Asks questions about the Witchspace during hyper space jumps, why these lights? Why these forms? Why these clouds? Witchspace looks different in the Conflux.
Alpha Site – Their freighter contains strange technological things, like satellites but very bizarre. The crew is not allowed to approach the cargo. All the pilots are eager to return from this long expedition but they prefer here only to Formidine Rift because the rumors tell that the pilots to Formidine Rift become totally crazy, to the point that reinforcements had to be sent for the transport of the cargo. It is said that they saw ghosts…
Delta Site – A massive Anaconda fleet, no affiliations, no political signs, no logos … someone with a lot of money had to pay for it. The large fleet then split into smaller ones and the freighter is full of … things, a series of artifacts. Apparently it is for an exploration and surveying of places. Those who deal with these artefacts are not part of the crew, the pilots do not know who they are and the orders are not to look at them and let them do « their thing ».

[Nouveau]

Gamma Site – The pilot writing these words is not sure if the hiring comes from the Federation, the Empire or the Alliance, but as long as there are credits to win, he's in! The satellites they have to operate in EVA are activated by themselves and emit strange noises. The other day, pilots were caught discussing about these satellites… unfortunately this night, the door of the airlock opened, projecting the unfortunates into space … they are all dead!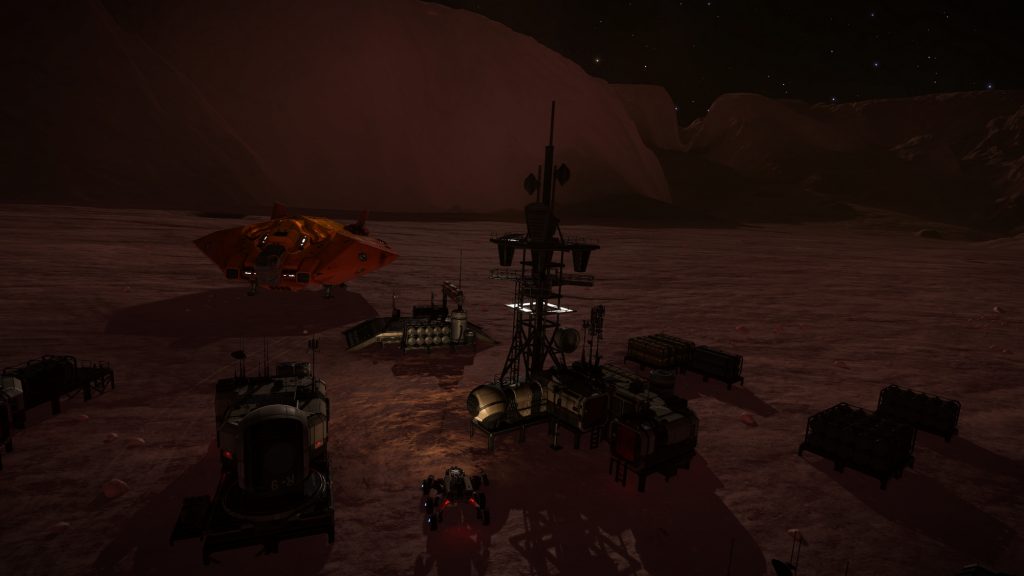 Powerplay and Lore
Powerplay is an ongoing battle for interstellar conquest and control. Players can choose a Power, help guide their strategy, and take on special objectives to advance their shared cause. Player choices and actions have a direct and visible impact on the balance of galactic power.

◘ 24 January – Following his recent appeal for data from the Synuefe ruins, engineer Ram Tah has released a statement: « Using the data contributed by the galactic community, I have succeeded in accessing the monolith network. But although I have detected a number of further Guardian sites – which is very exciting – I have not been able to divine their precise locations. All I have been able to do is narrow the field to a handful of systems – specifically Synuefe ZL-J d10-119, Synuefe XO-P c22-17, IC 2391 Sector ZE-A d101 and IC 2391 Sector GW-V b2-4. « Locating these sites is of central importance to our ongoing research, which is why I am encouraging the galactic community to explore these systems. Together, we can further our understanding of this fascinating race. »

◘ 26 January – The Alliance Council of Admirals has announced that an Alliance convoy has been attacked in the Fedmich system. According to a statement, the convoy was transporting personnel and military equipment to a secure Alliance outpost. It is understood the attack was executed by criminals operating in Fedmich. Most personnel were safely evacuated, but many of the ships comprising the convoy had to be abandoned. Furthermore, a number of occupied escape pods remain among the wreckage.
A spokesperson for the Council of Admirals released a statement: « It is imperative that all personnel and material carried by this convoy be recovered as soon as possible. »
◘ 27 January – An unidentified individual has been found dead at a Wreaken Construction site in the COL 70 sector. The body was disfigured as a result of radiation exposure, and identification has so far not been possible. System authorities are conducting an investigation.
A representative of Wreaken Construction responded to the discovery with a statement: « There have been several incidents of individuals trying to break into our facilities. This is an unfortunate event, but frankly the victim brought this accident on themselves. Our facilities are secured for a reason – manufacturing is a dangerous business. »
Meanwhile, independent pilots have reported that Wreaken Construction sites are heavily guarded, and that approaching ships have been aggressively warned away by Wreaken-owned vessels.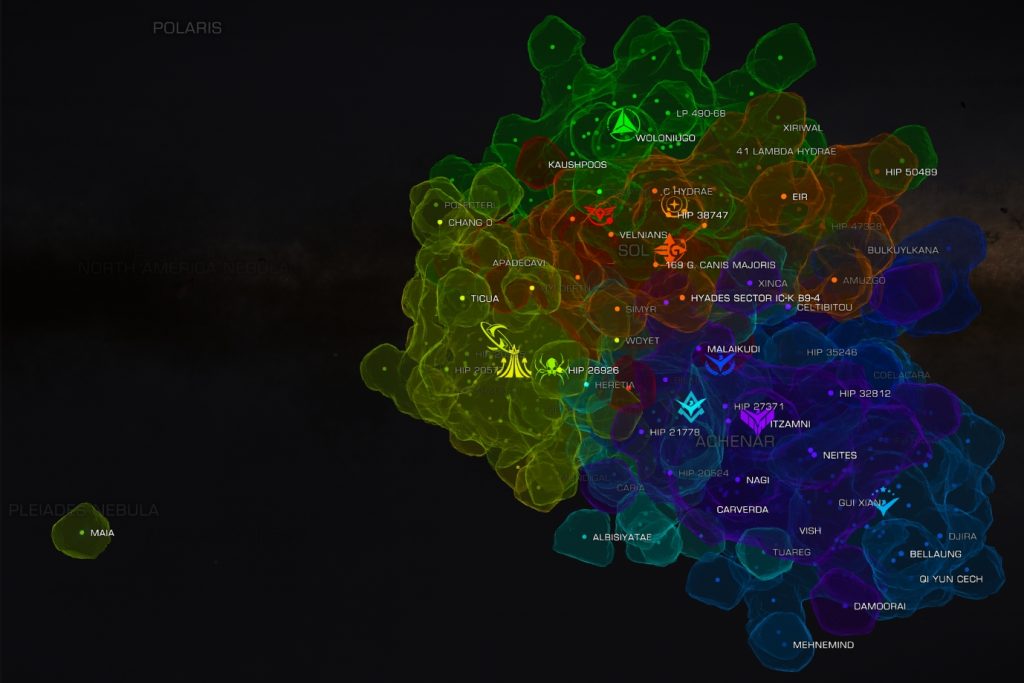 Community Goals
Community Goals allow the community to work together on an ongoing project within a system. Fight, trade, smuggle, explore and help the factions and super powers to achieve their goals. There is no good or bad CG, write your & Elite's stories while earning credits!

Three Community goals are available this week: Transport and Combat.
◘ Colonia Migration Appeal II

Location: Jaques Station | Colonia
Objective: Deliver Galactic Travel Guides

Rewards: Creation of multiple minor factions in the Colonia bubble

Progress: 0/1
Until: February 2nd
Description: Gather your Galactic Travel Guides via the LHS 3447 system, Bluford Orbital. For more details, check the Colonia's immigration website.
◘ Alliance Rescue Operation

Location: Roberts Port | Fedmich
Objective: Collect Occupied Escape Pods and Wreckage Components and deliver them

Rewards: Credits

Progress: 0/10
Until: 2 February
Description: Fedmich Electronics Partners to coordinate a rescue operation, they will gladly reward those who deliver occupied escape pods and wreckage components to Roberts Port in the Fedmich system.
Recuperation notes:

Occupied Escape Pods are Legal salvage → Market.
Wreckage Components are Illegal salvage → Black Market.

Notes: Beware, you fly in Mahon's space. If you actively play in Powerplay, you can be interdicted
◘ Alliance Combat Operation

Location: Roberts Port | Fedmich
Objective: Deliver Bounties

Rewards: Credits

Progress: 3/8
Until: 2 February
Description: Combat pilots are also needed to neutralise agitators operating in Fedmich and thus ensure the safety of those recovering material from the convoy.
Combat Notes:

Fedmich 8: 1 Low + 1 Hazardous
Fedmich 10:  3 Low + 1 Normal
Fedmich 12: 1 Low + 2 Hazardous

Notes: Only Alliance and Fedmich Electronics Partner bounties are acceptable

Pics of the week
Again, new and beautiful images for this week, mainly exploration.
The Great Remlok Expedition is still ongoing, 5 pilotes already complete the tour. Congratulations to Beto, Filzar Geynep, Vondrek, Nicou and Giboulot!
Album photo Explo Nicou || Planets of Elite: Dangerous
ToCoSo presented his concept of Orrery map, a feature that we should have in-game, but that will in fact be developed later.
What do you think commanders?

Let's conclude the pics with Sherva's DBX and FishInABlender: denied docking permission!


Videos of the week
Have a look at Tchamallow and Sally's first trailer. Don't miss their story!

30s of ambient sounds from the strange Space Trees site: IC 2391 Sector ze-a d101 c 3 a || 11.4262 // 48.4192
p0Pe got a wonderful surprise while exploring with his SRV!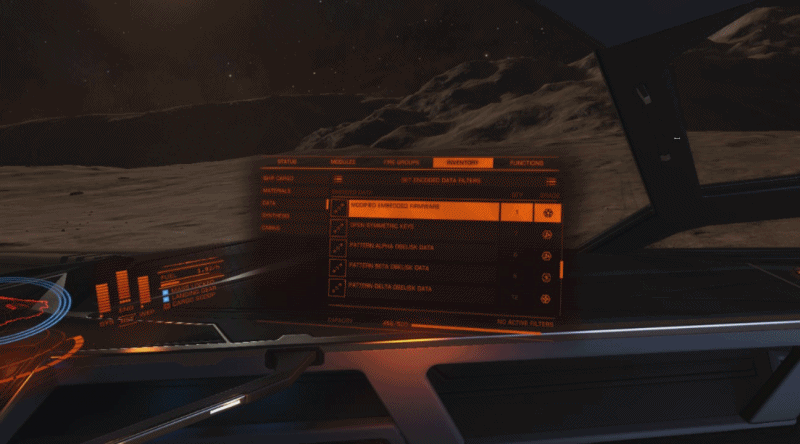 Feel free to share and discuss this week's content! Are you pleased with the Outpost?