Check out our new weekly summary in Elite: Dangerous: « The Outpost #64 »!
Submit your « Outpost: a Cobra, an outpost and a landscape » images via the Contact button before April 20!
A ship kit could be granted to the best image that will be chosen to represent the Outpost, in future releases late April. Good luck !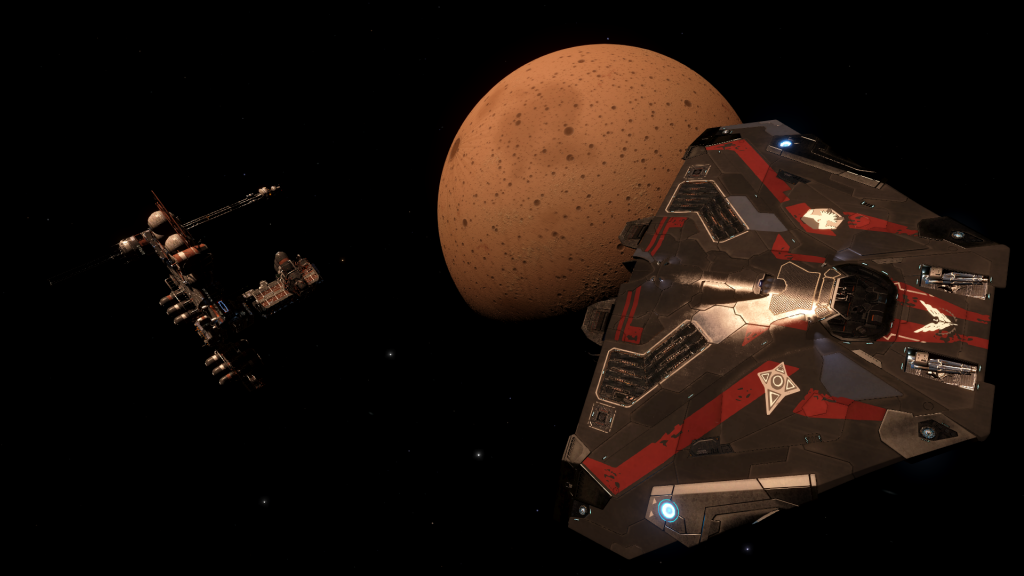 Frontier News
2.3 Commanders Launch date
We finally have a date for this long-awaited and tested 2.3 Commanders: week of April 16th, ie between April 10th and 14th.
Feel free to read the following information if you're unsure about 2.3's content.
Are you ready CMDRs? I look forward to discovering the story of this new chapter!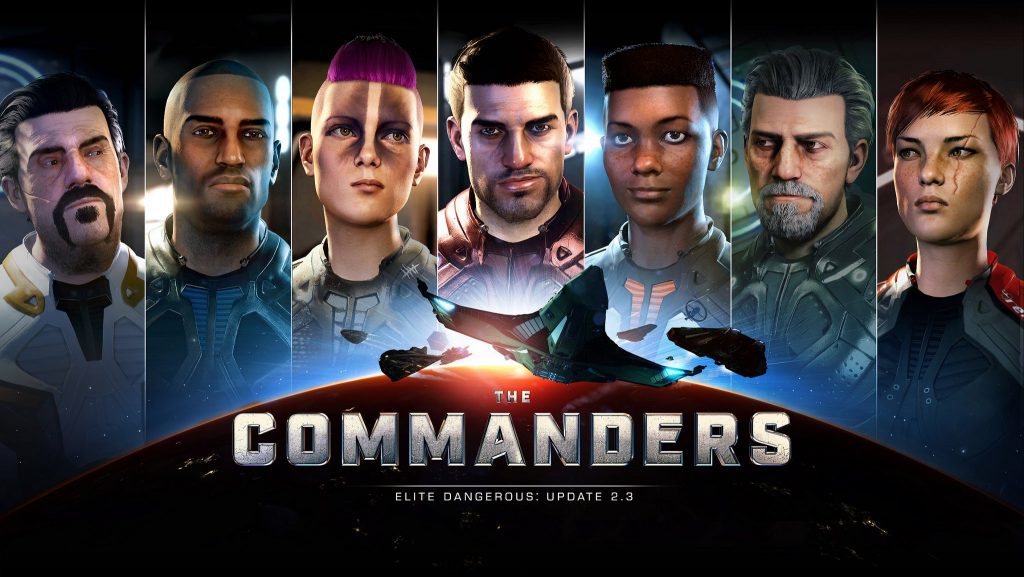 Developers and Community
A dedicated space to Devs' messages from the forums and social Medias.
[Gameplay]

 First things first, we'd like to thank everyone who has contributed to these balance tweaks that we have been running. Whether creating videos, giving testament to game play experience or making considered observations – your input is greatly appreciated, regardless which side of the fence you stand on. We believe there is a real issue where stacking shield boosters can become a path of least resistance in terms of ship defence and we're committed to resolving it. However, after taking the feedback into consideration, we feel that the tweaks we've tested are not the best way to address the different (sometimes conflicting) issues in play, in part because of the wide variety of play styles that Elite Dangerous caters to. That's not to say that we think the changes didn't address the issues of ships with overly powerful shields, just that the changes were a little too specific. We feel that alongside any changes to shields, we want to look at complimentary changes, to mitigate various valid concerns that have been raised, such as wing-based combat and extended conflict zone play. So we're going to step back and take another look at the issue in a holistic manner. Thank you once again, for all the testing, and for your continued support. We will return to this issue, we're still confident that, with your help, we can resolve this issue and improve the game combat experience. – Source – Sandro Sammarco, Lead Designer

[Gameplay]

 With regards to multicrew, we felt it was important to balance the amount of credits you receive after joining a session for a few reasons. Without this balance players would quickly be able to skip the initial progression in the game. This is something that was designed to teach players how to engage with the Elite Dangerous galaxy, and allowing players to jump in to someone else's ship and earn millions of credits in no time at all would allow them to skip this progression entirely and hop straight in to a larger ship, without having learned how to make money in normal gameplay. These new players won't have learned the intricacies of each ship, the intricacies of combat, exploration or trade, and most importantly they won't feel like they've earned the right to sit in the mighty Anaconda. It would truly change the early in-game progression, and knock the balance of the game for the worse… for both new and experienced players // Also, some clarifications: The helm always gets the full reward, 100%, whatever their rank, as they have earned the ship, and are taking the rebuy risk etc. Their rank doesn't affect this – after all they have already earned enough money for a big enough ship to multicrew in the first place. The money their crew gets is additional to this. Secondly, all players, crew or helm, still earn rank upgrades with only one exception, which is when the helm cashes in exploration data this would be an exploit for people that have merely joined their ship for the short time needed to cash them in, so crew are excluded from this, so exploration rank is not affected. – Source – Edward Lewis, Senior Community Manager

Remlok Industries
We continue to develop the site and its content.
◘ Development
The categories have been revised to prepare for many forthcoming articles;
The tags have been revised to improve the search engine and site search;
A toolbox has been added to the right of the menu, where you will find useful Elite community sites.

→ We are looking for two new Editors, available on the long term. Regular attendance on Skype and/or Discord is necessary.
These two new recruits will need certain skills to lead their roles:
As you progress with Remlok Industries, you will be introduced to various Elite: Dangerous Content creators, or even to Frontier Developments employees. If you want to work in the video game industry, it is a step towards success!
The roles aren't paid, you are a volunteer on this project. However, you will be able to earn some goodies, rares paintjobs, decals, invitations to special events organized by Frontier or Remlok, … while improving your knowledge and skills! Our team is serious, helpful and brotherhood-ish: like the Elite community.
We can't wait to read your applications! They will be rigorously studied and we will reply as soon as possible.

Powerplay and Lore
Powerplay is an ongoing battle for interstellar conquest and control. Players can choose a Power, help guide their strategy, and take on special objectives to advance their shared cause. Player choices and actions have a direct and visible impact on the balance of galactic power.

◘ 30 March – The Union of Lidpar Green Party has announced that its campaign to clear the Lidpar system of agitators has been a success. Hundreds of pilots responded to the appeal, taking to their ships to eliminate the criminals operating in the system. The Union of Lidpar Green Party also stated that its appeal for Battle Weapons, Reactive Armour and Advanced Medicines had reached a successful conclusion.
◘ 31 March – Former Federal president Jasmina Halsey has appealed for relief for the refugees currently at Dirichlet Orbital. In a statement, Halsey said:
"Dirichlet Orbital has already become a haven for those fleeing the ongoing conflict between the Empire and the Federation. But if we are to provide these people with ongoing care, we will need the help of the galactic community. Fortunately, the Yum Kamcabi Purple Life Industry has volunteered to support a relief operation."
◘ 1 April – Recent reports indicate that the Empire has expanded into the Pleiades, having established a number of outposts in the HR 1185 system. Katherine Ryder, a freelance journalist and seasoned war correspondent, commented on the development:
"Things might have been quiet recently, but that doesn't mean the situation with the Empire and the Federation has improved. This is a cold war, after all. Regardless of claims to the contrary, this conflict is about one thing: meta-alloys. Both sides want Maia and Merope because of the barnacles they contain, and both sides will keep pushing into those systems. Eventually, one of two things will happen: one side will withdraw…or neither side will. In the latter scenario, war seems inevitable."
Politicians on both sides of the divide have urged the superpowers to engage in amicable talks and establish some kind of agreement over the meta-alloys, but such entreaties have so far fallen on deaf ears.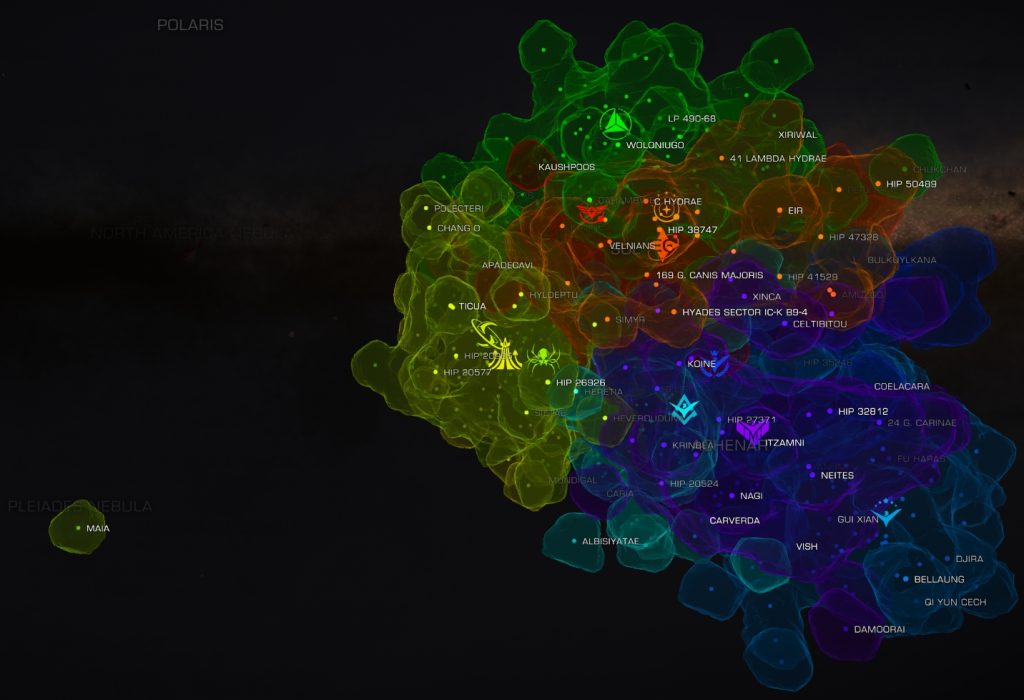 Community Goals
Community Goals allow the community to work together on an ongoing project within a system. Fight, trade, smuggle, explore and help the factions and super powers to achieve their goals. There is no good or bad CG, write your & Elite's stories while earning credits!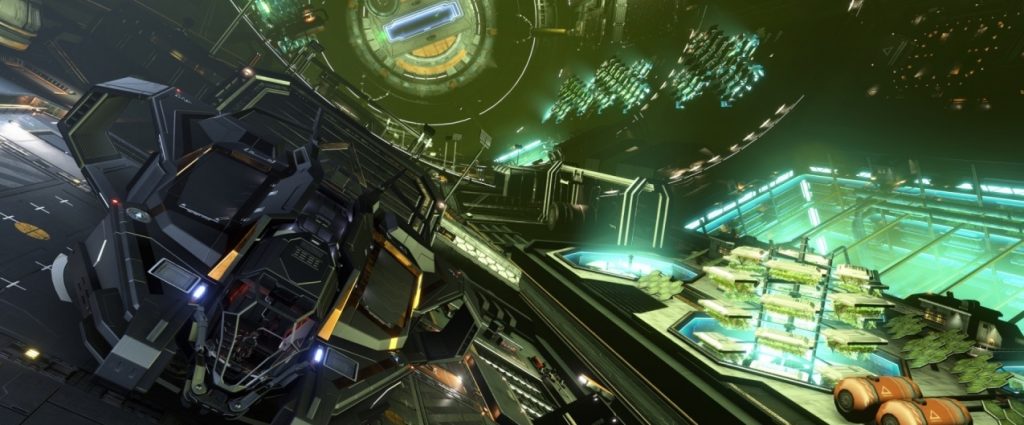 Three Community Goals this weel: Transports and Bounty Hunting.
◘ Colonia Migration Appeal IV

Location: Jaques Station | Colonia
Objective: Deliver Galactic Travel Guides

Rewards: Creation of multiple minor factions in the Colonia bubble

Progress: 0/1
Until: 6 April – Last week
Description: Gather your Galactic Travel Guides via the LHS 3447 system, Bluford Orbital. For more details, check the Colonia's immigration website.
◘ Halsey Requests Relief (Trading)

Location: Dirichlet Orbital | Yum Kamcabi
Objective: Deliver Natural Fabrics, Food Cartridges, and Basic Medicines

Rewards: Credits

Progress: 6/8
Until: 6 April
Description : The Yum Kamcabi Purple Life Industry has pledged to reward pilots who deliver Natural Fabrics, Food Cartridges, and Basic Medicines to Dirichlet Orbital in the Yum Kamcabi system.
◘ Halsey Requests Relief (Bounty Hunting)

Location: Dirichlet Orbital | Yum Kamcabi
Objective: Deliver Bounty Vouchers
Rewards: Credits

Progress: 2/8
Until: 6 April
Description : The Yum Kamcabi Purple Life Industry has pledged to reward pilots who will kill all wanted ships operating in Yum Kamcabi, to counter the threat to trade routes.

Pics of the Week
Divergents is absolutely a fan of stars and pretty curved ships, a chance he plays Elite: Dangerous!
Chryco encountered a flying castle, a military base! // Barome is exploring near the Horsehead nebula, fantastic red-ish sights!

All must make a choice… the 29th of April… Time to reveal the truth… join Salomé!

Videos of the Week
SPEED, an Ascorbius's machinima. A gigantic work accomplished, obviously at Remlok Industries: we love it!

After this energetic interlude, it is Matt Pringle who amazes us with « Alcor »

Si vous préférez les vidéos, voici la Présentation de la 2.3 d'Aymerix.

Clue 29c… Go to Phaethon's Reach… Follow the Path of Souls… DB-IB Fi(O) T-1319 SUM(10,7,5,3)… 29 April… 18h… to make an end, is to make a beginning…
Do you like the Outpost? We'd like to hear from you in the comments!