Check out our new weekly summary in Elite: Dangerous: « The Outpost #65 »!
Submit your pictures

« Outpost: a Cobra, an outpost and a landscape » via the Contact button before April 20!

A

ship kit

could be granted to the

best image

that will be chosen to represent the

Outpost

, in future releases late April. Good luck !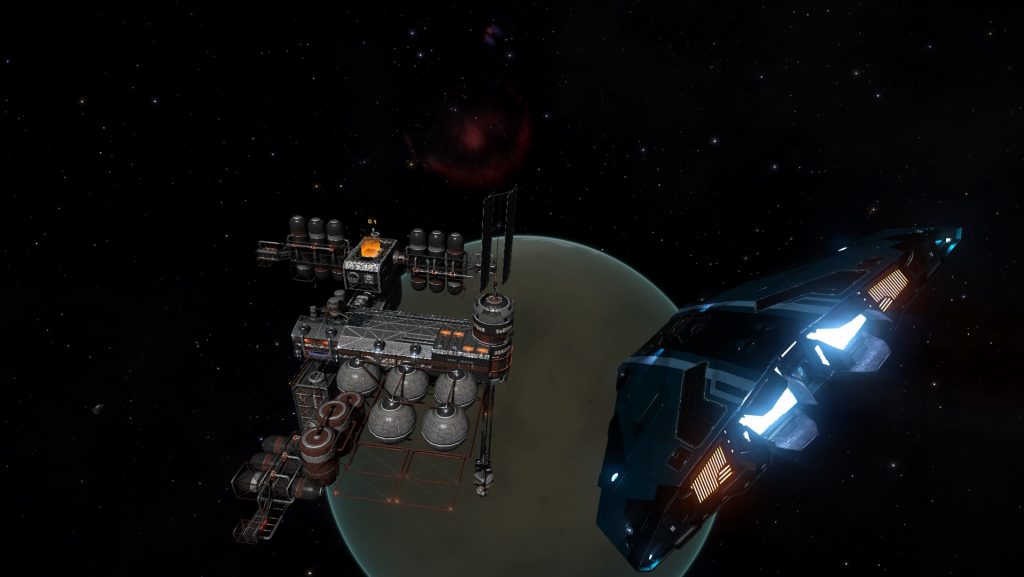 Frontier News
Focus on Frontier Developments
◘ The company ◘
Frontier is doing well, very well. Their profits have never been higher in 5 years thanks to their current games Elite: Dangerous and Planet Coaster, which are fully managed by the company. They gone from £10.9m in revenues last year, to £18.1m this year; Frontier hit hard and realised a net profit of £3.6m instead of £440k last year (That's 8 times more, yes). Investments are going well and I often see gains and market share sales in order to make profit. – Source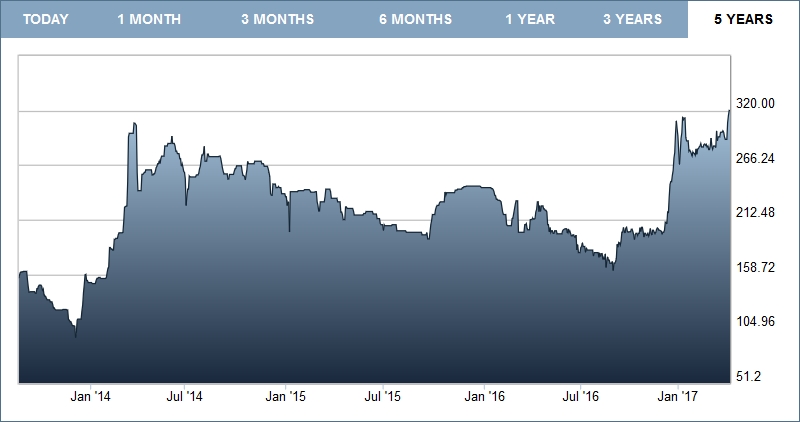 ◘ Elite: Dangerous ◘
The famous space simulation game is also perfoming well, and even though developers have not recently obtained the highly anticipated BAFTA award – the best game award in the United Kingdoms – developers keep morale up with a BAFTA nomination for Game in Constant Evolution. They continue to work on the finalisation of the 2.3 Update « Commanders », but also the mysterious Update 2.4 « unknown ». The teams are also developing seasons 3 and 4 of the franchise in order to prepare the upcoming new features. Season 3 should start this year, in the second half of 2017. What are your expectations?
Don't forget that 2.3 will be up next week!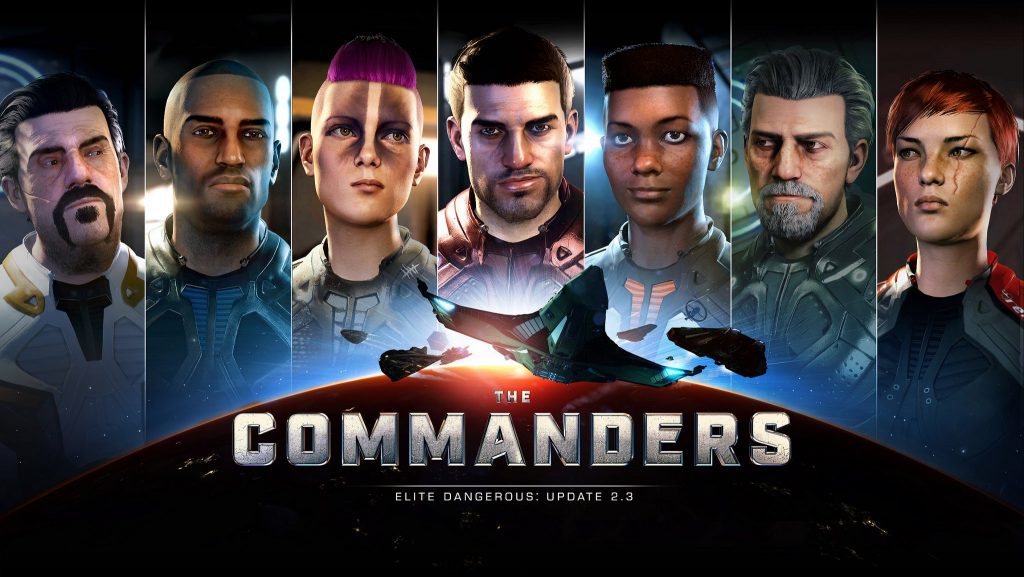 ◘ Planet Coaster ◘
With a BAFTA nomination in the Best British Games category, Planet Coaster continues its momentum and is preparing the next Update 1.2: Spring, scheduled for April 11! New attractions, improved gameplay, even more content and pieces to assemble your parks and share them with the community.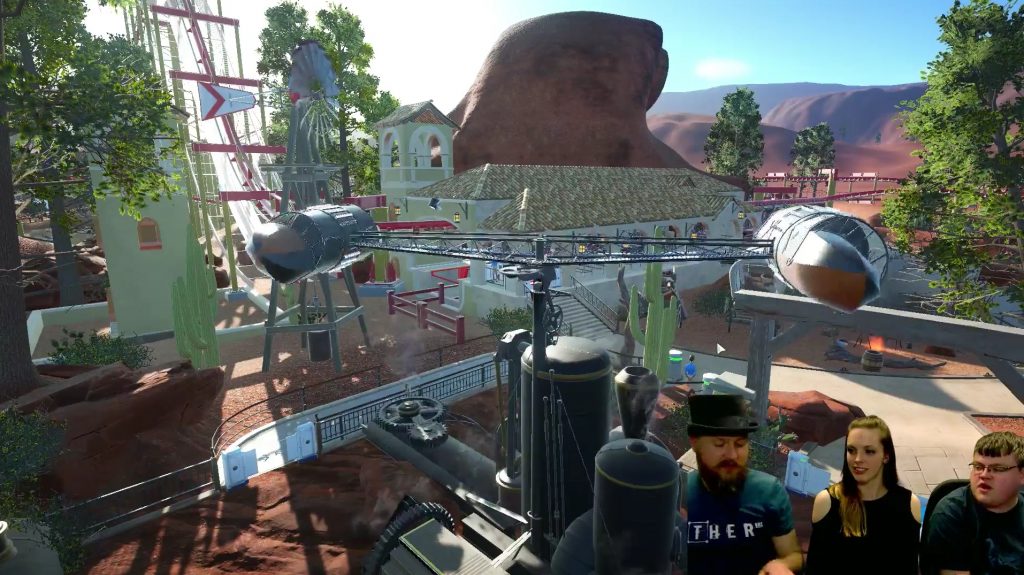 ◘ Third franchise ◘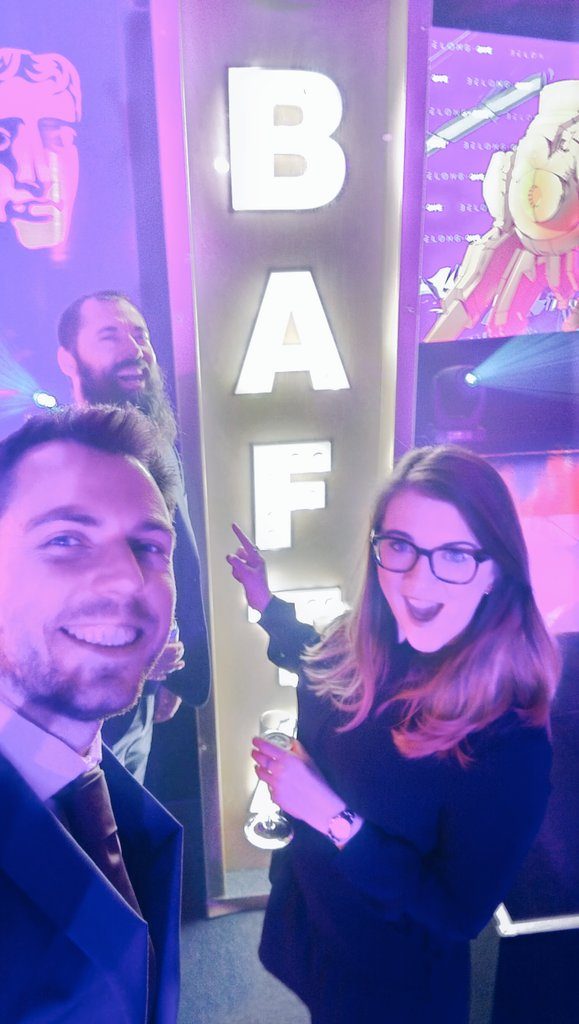 No new information on a third Frontier Developments franchise, but this one should start its development shortly. At this point, we will surely see some additional recruitment as well as a decrease in income. David Braben confirmed that the first piece of info will be revealed this year 2017. This new title should propose a different experience of Elite: Dangerous and Planet Coaster, while featuring a worldwide known franchise. With teams like those at Frontier, there is no doubt that this title will be a success, despite the time it will take for the development.
Developers and Community
A dedicated space to Devs' messages from the forums and social Medias.
[Store]

 Permanent price reductions have taken place in the Store! The paintjobs have seen their prices vastly decreased, while the others keep their current prices. 3.5€ the pack of paintjobs instead of 6€? DO IT, buy them all! Now we'd like a discount on Ships kits as well – Source – Dale Emarisi, Social Media Manager

[2.3]

 The 2.3 Update should add 3GB to your Xbox One and take a total of 6GB in total for the downloading, once it is available to the players. One can think of a similar size on PC – Source – Gary Richards, Senior Producer


[2.4]

The release of Update 2.4 is quoted by Brett Cooper as « a good ways out right now ». To reassure us, he announces that what will happen in 2.3 should make the Lore go forward by a lot (I understand it as such) – Source – Brett Cooper, Community Manager
Remlok Industries
We worked a lot this week to bring you with new and informative articles.
Hopefully, you're all pleased! Next week I'll work on the Lore, the structure is already prepared and I just need to localise my French articles.
Don't forget that you can join the team if you too, have plenty of ideas and want to share them with the community! Drop a message in the comments 🙂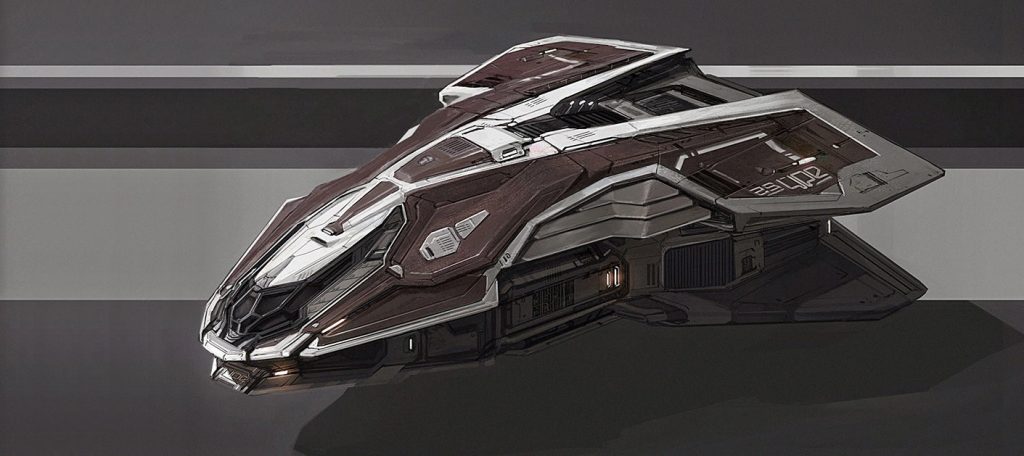 Powerplay and Lore
Powerplay is an ongoing battle for interstellar conquest and control. Players can choose a Power, help guide their strategy, and take on special objectives to advance their shared cause. Player choices and actions have a direct and visible impact on the balance of galactic power.

◘ 6 April – The Colonia Council has launched its fifth migration appeal, giving the galaxy's minor factions an opportunity to establish a permanent presence in the Colonia Nebula. A spokesperson for the council explained the nature of the initiative:
« Once again we are asking pilots to deliver a specific commodity to Jaques Station on behalf of their chosen organisation, in order to earn a migration visa. At the end of the campaign, the ten factions that have made the largest contribution will earn the right to settle in one of the systems we have targeted for colonisation. A new planetary outpost will be constructed in the system for each organisation's sole use. »
◘ 6 April – Former Federal president Jasmina Halsey has announced that her campaign to provide relief for those at Dirichlet Orbital has been a resounding success. Hundreds of pilots supported the campaign by eliminating agitators in Yum Kamcabi and delivering supplies to the starport. As the campaign drew to a close, Jasmina Halsey released a statement:
« This was a huge humanitarian effort on behalf of thousands of refugees caught in the crossfire of war. I cannot thank the contributing pilots enough. I know they have the gratitude of every man, woman and child at Dirichlet Orbital. »
◘ 6 April – Recent reports from the Gandii system indicate that conflict has erupted between the Hand Gang of Gandii, an organisation closely allied with self-styled 'pirate king' Archon Delaine, and the Gandii Justice Party. This is not the first time the Gandii Justice Party has traded blows with the Hand Gang of Gandii, although the scale of the conflict dwarfs that of previous skirmishes. Security forces in Gandii released the following statement:
« Our operatives have confirmed that both factions are offering privateer bonds to combat pilots who support their cause. But naturally we do not condone any course of action that could escalate, or perpetuate, this conflict. »

◘ 7 April – It has now been several months since the galaxy's superpowers commented on the mysterious spacecraft seen throughout human-inhabited space. Some members of the galactic community have publicly wondered why the galaxy's political leaders are keeping silent, but political commentators have been quick to point out that in the absence of concrete information, it is perhaps prudent of the galaxy's leaders to refrain from commentary. But it seems that, behind closed doors, the superpowers are taking the issue very seriously.
A spokesperson for the Federal Navy has announced that Admiral Aden Tanner, a seasoned military leader with over four decades of experience, has been appointed to the newly created role of Chief of Federal Security. Although the Federation has not elaborated on Admiral Tanner's precise remit, an inaugural statement from the admiral suggests he has been ordered to investigate the mysterious ships, prompting media outlets to nickname him 'the alien tsar'. In his statement, Admiral Tanner said:
« Having reviewed all available information, we can confirm these craft are active primarily within the Pleiades Nebula and the space in and around the Maia and Merope systems. The significance of these locations – if any – has not yet been determined. We can also confirm, despite rumours to the contrary, that carrying an Unknown Artefact does not attract the attention of these vessels. A number of independent pilots claim to have seen evidence that the mysterious ships have attacked human vessels, but no empirical verification has been recovered. Nevertheless, I would urge the galactic community to treat these strange ships with extreme caution. »
Admiral Tanner declined to answer questions from media representatives, saying only, « When we know more, you'll know more ».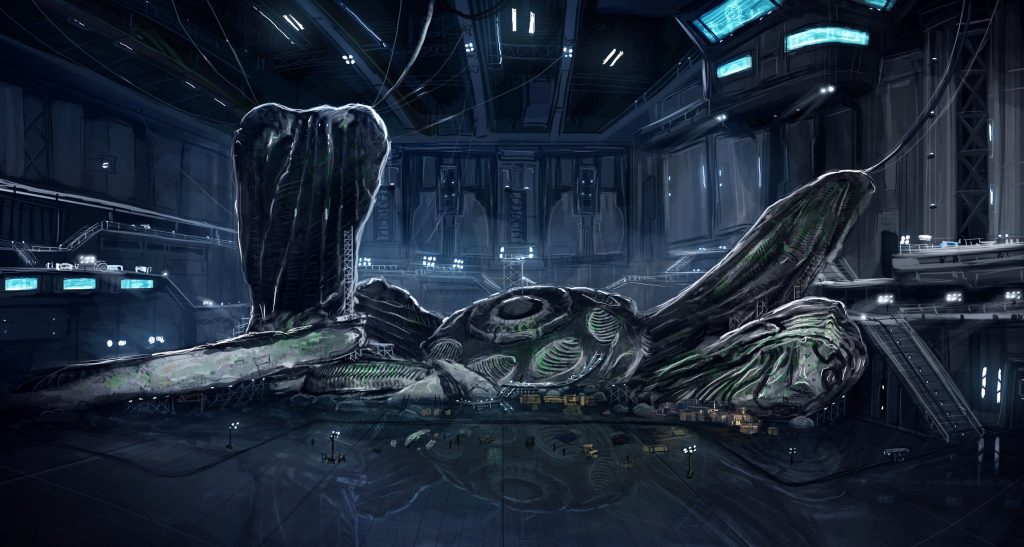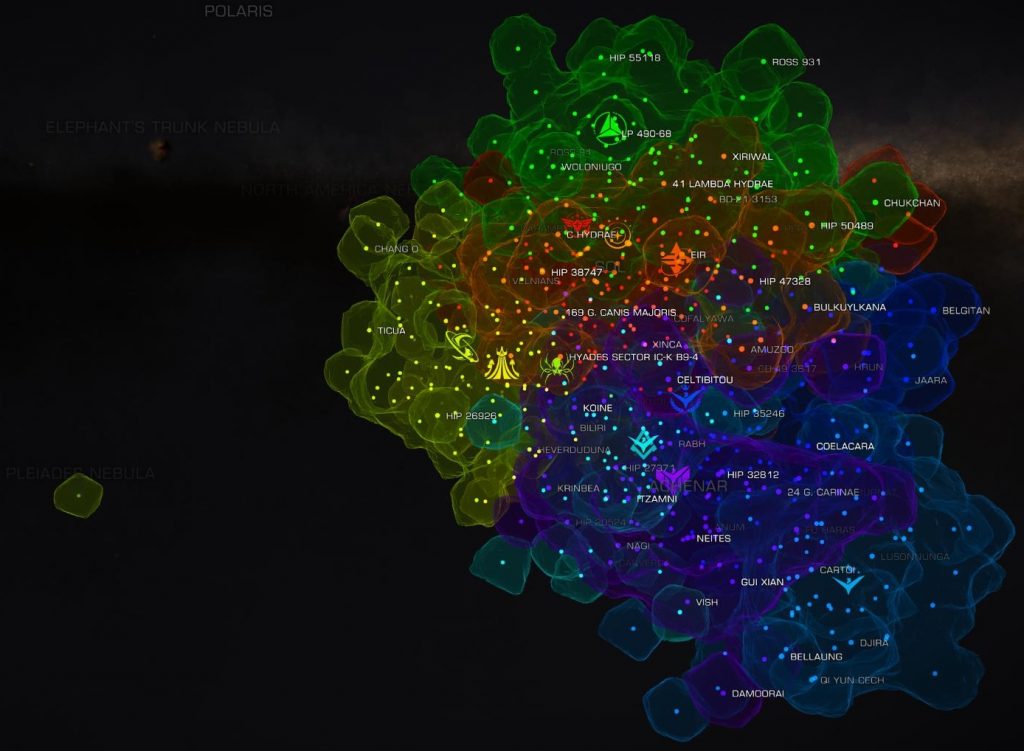 Community Goals
Community Goals allow the community to work together on an ongoing project within a system. Fight, trade, smuggle, explore and help the factions and super powers to achieve their goals. There is no good or bad CG, write your & Elite's stories while earning credits!

Three Community Goals this week: immigration to Colonia (transport) and an intense combat Dictatorship/Pirates
◘ Colonia Migration Appeal V

Location: Jaques Station | Colonia
Objective: Deliver Galactic Travel Guides

Rewards: Creation of multiple minor factions in the Colonia bubble

Progress: 0/1
Until: 4 mai – 4 weeks until completion

Description: Gather your Galactic Travel Guides via the LHS 3447 system, Bluford Orbital. For more details, check the Colonia's immigration website.
◘ Gandii in Chaos (Dictatorship)

Location: Lu Hub | Gandii
Objective: Deliver Bounty Vouchers

Rewards: Credits

Progress: 0/8
Until: 13 April
Description : See Lore
◘ Gandii in Chaos (Pirates)

Location: Lu Hub | Gandii
Objective: Deliver Bounty Vouchers
Rewards: Credits

Progress: 0/8
Until: 13 April
Description : See Lore

Pics of the Week
Stelcio shared a magnificent view of Professor Palin's base! // Sieg played with the shadows and the lights with this lovely pic « when the lights touch ».
Thunder is exploring out there in his Courier, towards the Orion nebula // Mauxus is resting a bit on the surface, where a ring of asteroids greets him.

We will uncover truths… concealed by the powers… the 29 April at 18h… support Salomé!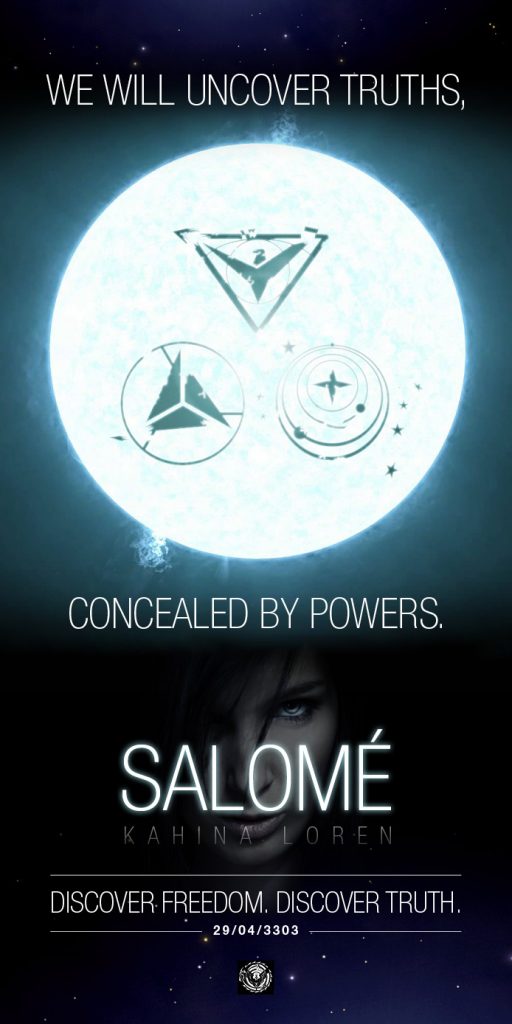 Videos of the Week
How many disasters must happen before humanity finally unites? Phonobrain has smartly put forward the ongoing story with the mysteries around Salomé and the Aliens.

Silver proposed a beautiful video illustrating a part of the upcoming 2.3 content!

A strange pilot tries to transmit some information. When he falls asleep, he always wakes up in strange places… he talks about alien worlds. This happens on HR 6890, right next to the Remlok Industries HQ, planet A1 and coordinates 23.1737 / 97.4123.

Do you like the Outpost? We'd like to hear from you in the comments!