These week's news are all on our new Elite: Dangerous recap: « The Outpost #74!

Frontier News
2.4 – The Return
→ Read the Full Article Announcement Update 2.4 – The Return
Prepare for trouble, make it double! The Thargoids blast, at the speed of light!
If you've heard the word Thargoid all week, it's just because a major event has just happened on Elite: Dangerous. For years at stake we have been looking for signs of life; Even though the Barnacles, the Bark Mounds and other Trees are indeed made of organic life, no intelligent species could be observed in action… until this week when things seem to accelerate.
Indeed at the end of last week, unknown vessels could be observed interacting with Barnacles as if they were sucking something out of it. At the beginning of the week, Professor Ishmael Palin revealed that he was not under the protection of the Federation but on the contrary, under a blockade preventing him from communicating with the outside, stuck in his scientific base, system Maia. In a considerable effort, he succeeded in communicating to us that his theories on the Unknown Ships seem to bear fruit, terrible fruits. To help him, the galactic community had to deliver some Unknown data in order to push the analysis into its final recesses… but the Federation intercepted a number of these data and stored them in a gigantic fleet of two Farraguts – capital ships – as well as a flotilla of Federal fighters. During this convoy, the fleet was intercepted in hyperspace and then completely destroyed. When we arrived on-site: debris, remains of broken and destroyed ships, traces of fighting with unidentified weapons and a small beacon spreading these words: THARGOIDS… RETURN.
Update 2.4 is scheduled for Q3 of this year 2017, however, some very interesting things should happen before that – Edward Lewis confirms – and will further reveal the upcoming story and features. Do not read the end of this sentence if you do not want to be spoiled, go directly to the next paragraph: before 2.4, we may have to enter a cave with our SRV, drive in front of some strange eggs and a series of alien doors, then we would arrive in a very large room full of… Hah! Excited? I too!
For now, let's keep our eyes open, our minds focused and critical of what will happen very soon in Elite: Dangerous. Even if the fight seems to have been widely emphasized, there may be other means to interact with the Thargoids, and we really will have choices to make.
→ Learn more about the possible Thargoids' details.
Images from Filzar Geynep
Developers and Community
A dedicated space to Devs' messages from the forums and social Medias.
[Mise à Jour Bêta]

Bêta #2 2.3.10 with new stability fixes, bug fixes among other enhancements – Source – BrettC, Community Manager


[Actus E3]

Speculations are nice and all, but I can see this going on a tangent that'll just get out of hand – and perhaps off-topic too. The thing I'd like to do is speak with Sandro and David when they return from E3 and get further clarification straight from them to you guys on what was said at E3. It's worth remembering that there's a difference between what press writes in an all-encompassing article intended for everyone outside of 'the community' and what you guys (the more knowledgeable and detail-oriented folks) are after. Information will be given, just a little patience is required. I'll hound the E3 attendees when they return with the things you've been discussing in this (and similar) threads. – Source – Dale Emasiri, Community Manager


[Actus E3]

 Having spoken to our team at E3, atmospheric landings remains something we are still working towards and the whole studio, including David, is very keen to implement. We'd like to be able to give you an idea of the rough timeframe for it, but unfortunately that's not possible at the moment – we don't want to make potentially empty promises to you. As previously discussed and brought up in this thread by many of you, the flow of what we'll be focusing on in the next major update after 2.4 The Return, is the core gameplay and improving the overall experience of the game for everyone. It will take us one step closer to the best version of Elite possible, with a good foundation to start building on additional features afterwards. – Source – Dale Emasiri, Community Manager

[PlayStation 4]

We're doing a pre-PS4 launch livestream next week (on Thursday) where we'll be basically answering any leftover questions. There will be a forum post that runs down all that information too. We've got a couple of things to wrap up in terms of exactly how it will roll out, so we're waiting for that… you should have everything you need to know on Thursday at 7PM BST! We'll be showing off the game, and all the features on the stream too. Lloyd Morgan-Moore will be joining me on the stream, he's the producer who has been responsible for moving the game over to the PS4 (and he's lovely and has a nice face). – Source – Edward Lewis, Senior Community Manager
A HOTAS for Xbox One
HOTAS : Hands on Throttle and Stick – A throttle and a joystick bring this extremely pleasant feeling of controlling the slightest movements of your ship. Often used on PCs, these small jewels prove to be very precise and bring a full range of hats, buttons, switches, three axis and various features… which are usually not available to console players with a controller.
Thrustmaster is a creator of quality peripherals for amateurs of simulation games; They finally unveiled one of their new products: an official HOTAS for Xbox One, T.Flight Hotas One! Created from the T Flight X (~€50), Hotas One has not yet unveiled its price but should bring a first great tool for console players in order to further gauge the market.
Xbox One Pilots, are you going to fall in love with your very own HOTAS?
→ Hey by the way, I almost forgot to tell you that Elite: Dangerous will be in full 4K on Xbox One X !

Powerplay and Lore
Powerplay is an ongoing battle for interstellar conquest and control. Players can choose a Power, help guide their strategy, and take on special objectives to advance their shared cause. Player choices and actions have a direct and visible impact on the balance of galactic power.

◘ 15th of June – The Knights of Karma have announced that their plan to establish a new mining facility in the Qa'wakana system has been warmly received by the galactic community. The organisation's targets for materials have been met, and work on the new facility is expected to start soon. A spokesman for the Knights of Karma released a statement:
"This is a landmark day for the people of Qa'wakana. The cost of the construction materials will be recouped from the minerals mined at the new facility, and local markets will be able to realise their full potential. The pilots who assisted us have our everlasting gratitude."
◘ 15th of June – As the Empire and Federation continue to consolidate their presence in the Pleiades star cluster, both superpowers have announced new expansion initiatives centred in the region. The Empire has declared its intention to bolster its Navy with a new Well-class Carrier, one of the largest vessels of its kind, while the Federation has announced plans to establish an asteroid base among the rings of HIP 17692 A4 in the HIP 17692 system. Both superpowers have placed open orders for construction materials, promising to reward those who support their respective campaigns. The Merope Expeditionary Fleet has been authorised to coordinate the Imperial campaign, while the Pleiades Resource Enterprise has agreed to oversee the Federal initiative.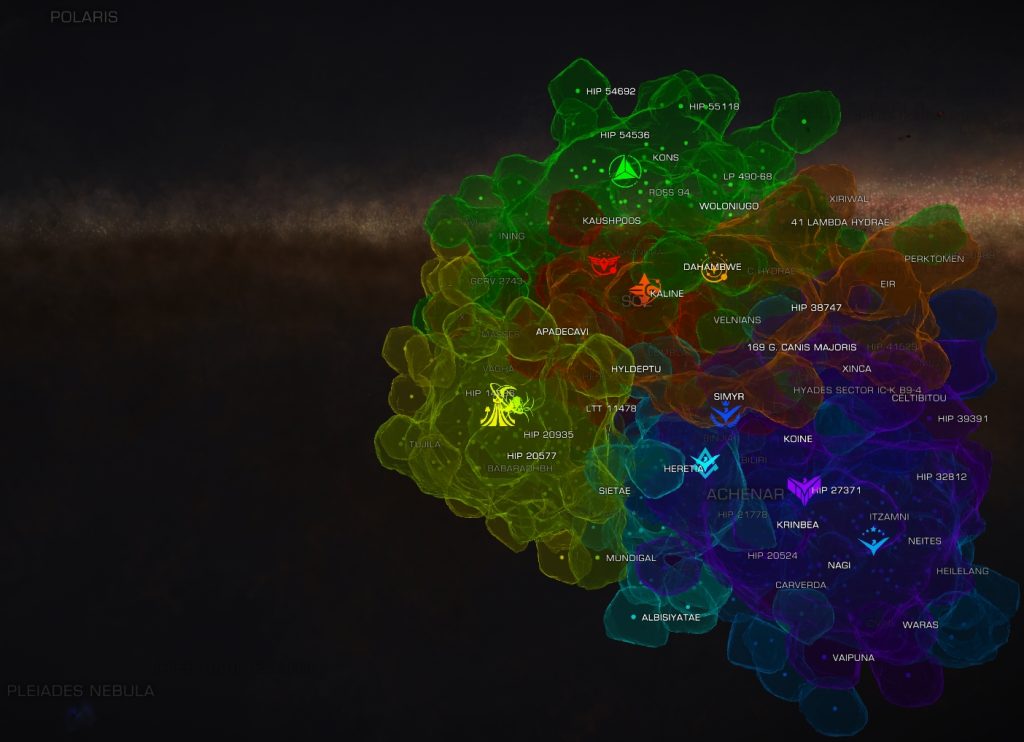 Community Goals
Community Goals allow the community to work together on an ongoing project within a system. Fight, trade, smuggle, explore and help the factions and super powers to achieve their goals. There is no good or bad CG, write your & Elite's stories while earning credits!

Two Community Goals this week: Transport for the Empire and the Federation

◘ Imperial Appeal for Commodities (Transport)

Location: Obsidian Orbital | Maia
Objective: Deliver Silver, Micro-Weave Cooling Hoses and Emergency Power Cells

Rewards: Credits + New Carrier ship for the Imperial fleet

Progress: 0/8
Until: 22nd of June

Description: See Lore
◘ Federal Appeal for Commodities (Transport)

Location: Obsidian Orbital | Maia
Objective: Deliver Tantalum and Superconductors

Rewards: Credits + New asteroid base in HIP 14692 A4's rings

Progress: 3/8
Until: 22nd of June
Description: See Lore


Pics of the Week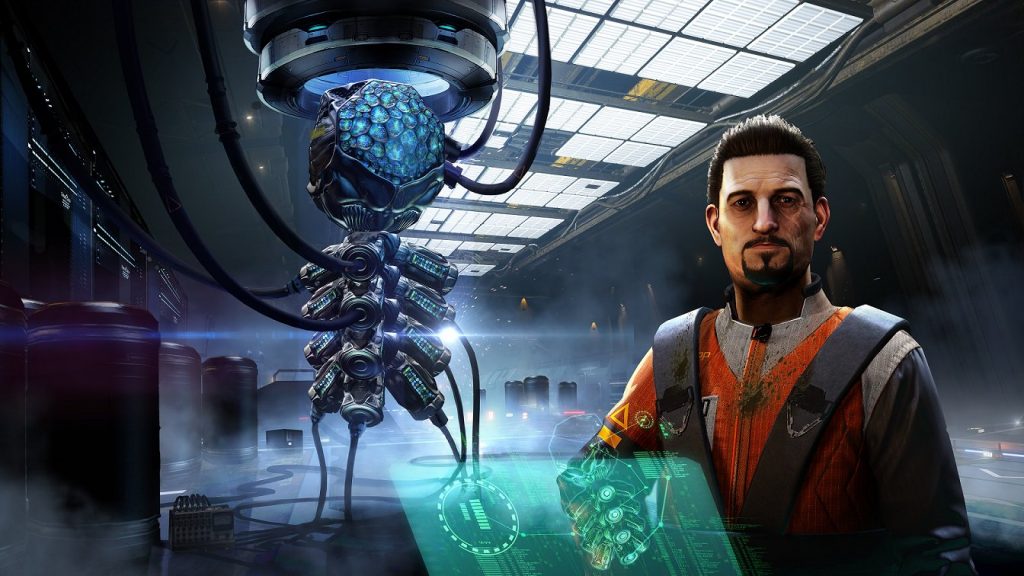 Ishmael Palin

Videos of the Week
ProduktionTerror filmed the Thargoid-barnacle interaction in first PoV.

Small Worlds Expedition 2 are progressing with this 4th waypoint on June the 14th. Mass jump!

Do you like the Outpost? We'd like to hear from you in the comments!