The Elite: Dangerous newsletter is out: « The Outpost #80 »!


Frontier News
Frontier Expo 2017
E-E-EXTREME HYPE LEVELS REACHED! Some gigantic revelations are coming our way with the biggest Frontier Developments Community Event to date: the Frontier Expo 17, this October 7th!
Throughout the day there will be announcements, trailers, conferences, and other super crunchy content. The FX2017 will start at 11am with an introduction earlier in the morning. I will be on-site to meet with the lovely community, developers and enjoy myself some shows while acting awkwardly. I might have something to share with you soon – I hope you will like it!
Obviously, I will gather every little bit of information I can find for you guys, along with nice pictures of the show and amazing people like the Frontier moderators & devs, Bo, Ed, Dale, Zac, Griefed, OrangeSpark, maybe Brett (hope so!), John Kerraaaaaaaaash and many others lovely lads and gals.

Some topics already scheduled:
Coaster Park Guest Speaker;
Alien Life Guest Speaker;
Mystery Guest Speaker (Third Franchise?!);
Planet Coaster – Anniversary Talk – Special Content Reveal;
Elite Dangerous – 3304: The Year Ahead – Special Content Reveal;
Mystery Talk – Special Content Reveal;
Some other topics and scenes will be displayed soon.
You can already buy your tickets. The latter are currently coming with a nice early bird discount until July 31st, granting you with the entrance, gifts and various accesses depending on your ticket type.
Let's meet at the Queen Elizabeth Olympic Park, in London, for the biggest Frontier Community event?
→ More information: #FX2017 // expo.frontier.co.uk
Developers and Community
A dedicated space to Devs' messages from the forums and social Medias.
[Missions] As many have already noticed, the reward bonus for Ram Tah's Ancient Ruin data mission has changed. Ram Tah's mission was initially intended as a temporary event within the game to further the narrative of the Ancient Ruins and research of its origins and purpose. This was to be replaced with the mission from Professor Palin – which is now active within the game. We decided that instead of removing this event mission from the game, it would remain at a reduced bonus so that those who didn't have the opportunity to take part before can still do so. Anyone that accepted this mission prior to the changes will receive the original reward bonus and will not be affected, while those who accepted the mission since these changes were made will receive the new, decreased bonus. It is worth noting that missions within the game are subject to change and high-paying mission rewards will be tweaked as necessary. If you have any concerns or feedback please be sure to let us know and we'll continue to report back any discussions to the Development Team. – Source – Dale Emasiri, Community Manager
The Chinese giant Tencent and Frontier Developments
The announcement has been made recently, Tencent bought for 9% of the Frontier Developments market shares. The internationally renowned Chinese company bought for £17.7 million. This is in addition to the £12.6 million I reported in the Outpost #88, which currently gives the quite interesting amount of over 30 million pounds in active assets!
Frontier intends that this will augment the Company's existing cash resources and allow it to continue to accelerate its investment in scaling up its operations and growing its number of franchises to build on the success of its transition to self-publishing. New buildings, more space to grow, more employees – We can see a bright future for Frontier's games. Of course, Tencent will now take a share of the profits but this big boost will allow Frontier Developments to rebound very high in order to invest and in return get bigger profits.
David Braben, Chief Executive Frontier Developments :
Tencent is the market leader in the online games industry in China and operating a premium PC games distribution platform, WeGame. This strategic investment will both help drive our scale up, and improve access and accelerate our growth into the key Chinese market. Tencent will be a powerful partner for Frontier, in what will soon be the world's largest market for entertainment.
James Mitchell, Chief Strategy Officer Tencent
Frontier's teams utilize highly scalable game engine technology, decades of development experience, and increasingly sophisticated live operations skills to provide highly-engaged players with complex and beautiful game worlds. We believe that gamers in China will become increasingly interested in game genres such as space exploration, theme park management and other segments well-suited to Frontier's strengths, and look forward to helping Frontier reach those future users.


Source

Powerplay and Lore
Powerplay is an ongoing battle for interstellar conquest and control. Players can choose a Power, help guide their strategy, and take on special objectives to advance their shared cause. Player choices and actions have a direct and visible impact on the balance of galactic power.

◘ 27 July – The Harma Silver Cartel has announced that it intends to bring back a beverage that has been lost for several hundred years: rum. Reports indicate that the organisation recently discovered a time capsule from the 24th century containing a recipe for the drink, as well as the log of one Captain Smolenski. Although the Cartel is keeping the recipe secret, it has placed an open order for a range of rare alcohols that will be used to create the new beverage.
A spokesperson for the organisation released a brief statement:
"We will create the finest rum since the days of piracy on the seas of Earth. After all, a pirate isn't a pirate without rum!"
◘ 27 July – A press release from the Abroin Universal PLC has confirmed that the organisation's appeal for construction materials has been enthusiastically received by the galactic community. Hundreds of pilots responded to the appeal by delivering commodities to Campbell Horizons, the organisation's base of operations, and by eliminating pilots in the Abroin system in order to protect traders. As the campaign drew to a close, a spokesperson for the organisation gave a brief statement:
"We have been brought into contact with an intelligent, space-faring species. Just think of what we could learn from them! With luck, this outpost will herald a whole new era of scientific research."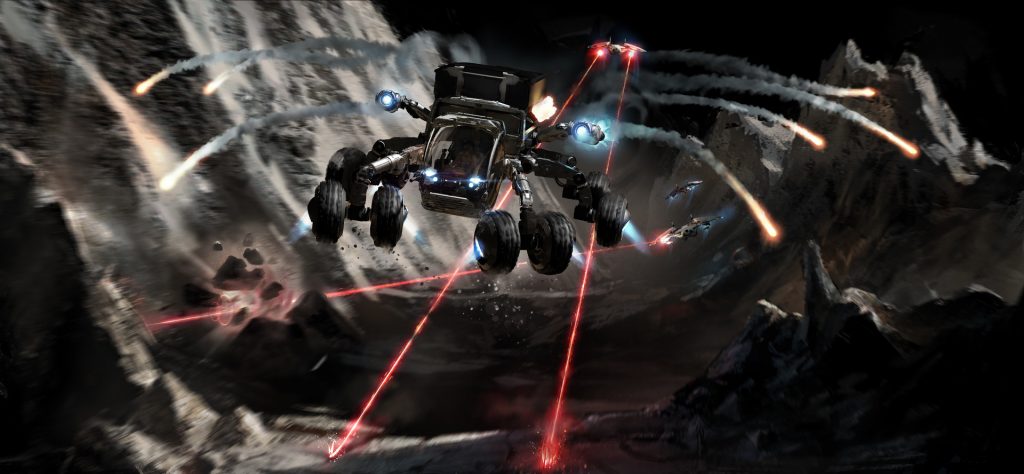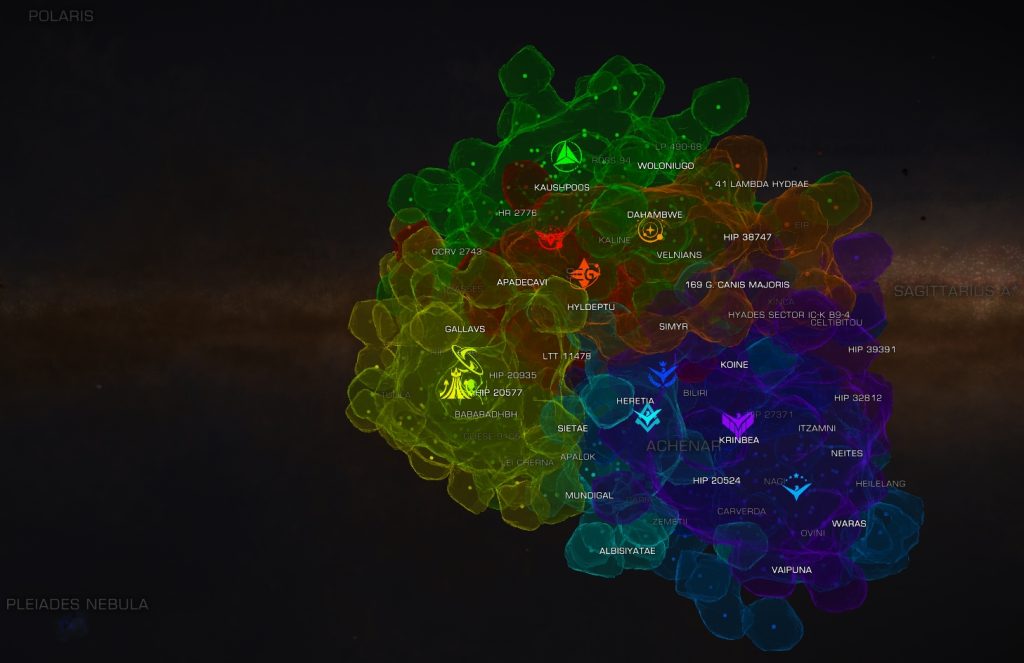 Community Goals
Community Goals allow the community to work together on an ongoing project within a system. Fight, trade, smuggle, explore and help the factions and super powers to achieve their goals. There is no good or bad CG, write your & Elite's stories while earning credits!

Two Community Goals this week: Transport and Bounty Hunting
◘ Time Flies When You're Having Rum! (Transport)

Location: Gabriel Enterprise | Harma
Objective: Deliver Bast Snake Gin, Kongga Ale, Lavian Brandy, Wuthielo Ku Froth and Orrerian Vicious Brew

Rewards: Credits

Progress: 5/8
Until: 3 August
Description: The Cartel has promised to reward those who deliver the requested commodities to Gabriel Enterprise in the Harma system. The organisation has also promised to bring the drink to the market under the name Harma Silver Sea Rum, assuming the campaign is successful.
◘ Protect Rare Booze Traders in Harma (Bounty Hunting)

Location: Gabriel Enterprise | Harma
Objective: Deliver Bounty Vouchers

Rewards: Credits

Progress: 3/8
Unti : 3 August
Description: The announcement has antagonised other pirate organisations in the Harma system, many of which have threatened to blockade the Cartel's base of operations and attack pilots delivering alcohols to Gabriel Enterprise. To counter this threat, the Harma Silver Cartel has placed a kill order on all ships on its wanted list, and promised to reward pilots who deliver bounty vouchers to Gabriel Enterprise.

Notes: Extraction Resource Sites

Harma A 1 – 1 Low
Harma A 2 – 1 Low, 2 RES, 1 Hazardous
Harma A 3 A – 1 Low, 1 RES, 1 Hazardous

Pics of the Week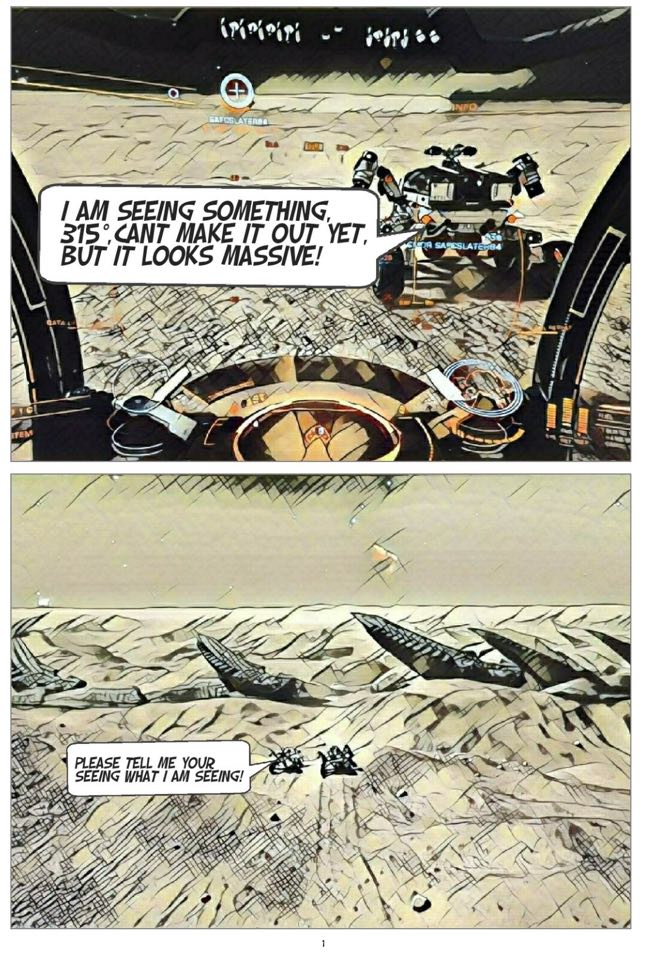 CJM845

Videos of the Week
Captain Skoomer published the episode 6 of Strange Worlds : Red and Black

Quick PvP reminder: It is not because you have a small ship that you will be wrecked by larger ships. Thanks Dark Polo for the lesson
Have you been to Sagittarius A* yet? AarkTheDragon did it for you, in 40s!

A planet on which it is not good to live… the latter is regularly hammered by the nearby white dwarf. Thank you Eros Madelung for the video!
Do you like the Outpost? We'd like to hear from you in the comments!