Check out our newsletter : « The Outpost #82 », your weekly shot of Elite: Dangerous!

Don't forget to follow us on Twitter @RemlokEN, and join us on Discord if you want to meet with other players! 🙂

Frontier News
Closed Beta 2.4 #1
It is official, the closed beta 2.4 closed (Update #1) has launched since yesterday, August 17! Many players who bought the beta access were able to access the first new features, navigation changes, missions and all sorts of enhancements.
→ I invite you to read the Patch Notes Update 2.4 Beta #1
First of all, it should be noted that this update appears to be very light as per the release notes, but the developers would like to remind us that this is a new way of proceeding. Indeed, the full 2.4 content will not be deployed on D-day to the community, but the features and content will add up over time as the story unfolds. 2.4 The Return is planned to focus heavily on the Elite: Dangerous history and a fantastic denouement to the shady mysteries that are unveiling since the release of Elite: Dangerous in December 2014… yes, already! They are also extremely careful not to mention anything that could spoil the future Lore.
After this closed beta session, the developers will take time to fix the problems raised and further improve the game thanks to our feedback. Then, an open beta will be offered to PC gamers in order to obtain a more global view of the community and our sentiment. A new pause to fix any problems and implement more content, and then… the official release of 2.4: The Return of the Thargoids! We should be blasted by the content to come for the final of Season 2 Horizons, but it will have to be patient.

First, something that will vastly please the explorers: improved navigation. The plotting route of 1000 LY has been increased to… nope, not 2000, not 5000, not 5688… increased to 20 000 light years! It is thus possible to plot up to more than 1000 jumps in a calculation of 20s to 30s. The computing time is also much faster, the journey performed remains on a ghost line behind us, so we can check where we come from. It is also easier to know when our ship will run out of fuel.
The inbox is also much more compact and easier to manage thanks to the addition of more details and timers before the messages automatically clear themselves.
A new Search and Rescue menu is available. It is now possible to bring back the various escape pods, personal effects, black boxes and other items that you have been able to recover from wreckages.
We spotted the name of a possible new ship via the Multicrew menu: Type 10 Defender… Is that the big brother of the Type 9 Heavy? In any case, Frontier confirmed that it is not the Panther Clipper without disclosing more info about it. A sort of Type 6 → Keelback?
The Suicide-winder fix arrived. If you get a bounty on your head with a ship 'A', then switch to a cheaper ship 'B' and destroy it, you will pay a fairly large addition in credits. Be careful now 😉
The paintjobs management is also much better than the 2.3.03. Note that you can now preview the paintjobs and items from the Frontier Shop before buying it! The option can be turned off to avoid spamming the menu.
Regarding the « Unknown » objects, they have all been replaced by « Thargoid »! The artifact becomes the Thargoid Sensor, we still have the Thargoid Probe and the Thargoid Link respectively sold on the market for ~289k Cr, 409k Cr and 717k Cr. The Barnacles and the Central Device from the Thargoids bases are also named « Thargoid ».
We also saw an evolution with the Barnacles. From simple organic structure to scars-like beneath them… now there is a kind of green substance similar to those observed on the destroyed Federal ships.
We got a new module, the Repair Limpet Controller! The latter can repair the hull of a targeted ship or even you if no ship is targeted. It is available in Class 1, 3, 5, 7 as the other controllers, and therefore offers powers and efficiencies that vary according to its quality. The 3A, for example, repairs about 40% of the hull of a Python. The Automatic Field Maintenance Unit (AFMU) therefore remains useful for repairing the ship's modules.
If the ship takes damage, the repair is stopped, which prevents abuses in combat.
For the Synthesis, we can now craft limpets, heat sinks, chaff, and replenish the Life support.
Heat Sinks:

Basic : 2 Basic Conductors + 2 Heat Conduction Wiring = 50% Heat Sinks replenished
Standard : 2 Basic Conductors + 2 Heat Conduction Wiring + 2 Heat Exchangers = 100% Heat Sinks replenished +15% more dissipation
Premium : 2 Basic Conductors + 2 Heat Conduction Wiring + 2 Heat Exchangers + 1 Proto Heat Radiator = 100% Heat Sinks replenished +30% more dissipation

Life Support: 2 Iron + 1 Nickel = 100% replenished
Chaff:

Basic : 1 Compact Composite + 1 Filament Composite = 50% chaff replenished
Standard : 2 Compact Composite + 1 Filament Composite + 1 Thermic Alloy = 100% chaff replenished
Premium : 2 Compact Composite + 1 Filament Composite + 1 Thermic Alloy = 100% chaff replenished +2s duration // looks wrong in-game as it requires as much as the standard

Limpets: 10 Tin + 10 Iron = 4 limpets // We are discussing this matter with the devs as it clearly seems very expensive
12 new haircuts for men and women have been added. The community had asked for longer hair, our wish is fulfilled! Looks like curly hair is fashionable in 3303! For the men, it gives us a little rock guitarist style-ish ;p
Also noteworthy: the ability to save Holo-Me appearances, like builds for our commanders, customisation with a mix of sleeves, legwears and torso as well as Eyewear. By the way, we will all receive a pair of glasses when 2.4 launches.

Developers and Community
A dedicated space to Devs' messages from the forums and social Medias.
Three questions will pop in our Quizz box each week, so you can learn more about Elite: Dangerous while having fun!

What is the minimum distance to request docking at a station?

7,5 km

Senator Zemina Torval, from the Empire, controls the company…

Mastopolos Mining

What ship can fit up to eight hardpoints?

The Anaconda
When was the Cobra MkIII first built?
Where has the Cobra MkIII been built after the issues with the MkII?

Reorte
Lave
Sol
Cobracity

Who owns the GalNet network?

Fédération
Empire
Alliance
Fédération des Pilotes

Two recent projects from the community:
EliteStagram was created to help share the sheer joy that is Elite:Dangerous, a space exploration and combat game set in a cutthroat Galaxy in the year 3303. Thank you CMDR Singlemalt for this initiative!
The Deep Space Network are organising the DSN Luxury Tour ! This expedition proposes a circuit of 21 asteroid bases located on the periphery of the bubble, using only Saud Kruger luxury ships (Beluga Liner, Orca, Dolphin). The main route is 44 000 Ly long and allows to visit 17 Nebulaes and 2 Planetary Nebulaes. The full itinerary (offering free optional waypoints), for a trip of 68,000 Ly, allows to visit up to 36 Nebulaes, 15 Planetary Nebulaes and one mega-ship. What are you waiting for?
gamescom 2017
The Remlok Industries team will be Germany from Tuesday 22 August to Saturday 26 August for the gamescom 2017!
We will write as much as possible about the content that could be unveiled on-site in the press area or during the Frontier Meet scheduled on Thursday evening 24. As soon as we have something to discuss with you, we will share it. However, I think Frontier will keep most of the information secret as they have the Frontier Expo in October… but who knows;)


Powerplay and Lore
Powerplay is an ongoing battle for interstellar conquest and control. Players can choose a Power, help guide their strategy, and take on special objectives to advance their shared cause. Player choices and actions have a direct and visible impact on the balance of galactic power.

◘ 15 August – The Alliance has been criticised for its recent appeal for Thargoid data, which began only days after a joint-superpower initiative was established to study the Thargoids. A number of independent factions, including the Federal Republican Command, have censured the Alliance for its apparently contradictory stance.
A spokesperson for the Alliance was quick to respond:
"Aegis emerged from a spirit of unity, so we can understand why an independent initiative could be seen as undermining that philosophy. The simple truth is that it takes a long time to plan a campaign of this sort, and in this case our preparations began long before Aegis was established. Cancelling the campaign would have had dire repercussions for our partners, the Kaushpoos Pro-Alliance Union, to whom we have a contractual obligation. Rest assured that the instruments we plan to develop will be made available to Aegis, to which the Alliance is fully committed."
◘ 17 August – Secoya Emperor's Grace has been announced as the organiser of this year's Sigma Summit, a three-day conference for some of the Empire's most powerful individuals. Figures from the worlds of finance, politics and entertainment are expected to attend the event, which this year will be held in the Secoya system.
The Summit is not without its detractors, with political commentator Sal Riley recently condemning it as « a grotesquely opulent and outmoded display of self-congratulation ». Nevertheless, the number of influential figures in attendance has prompted suggestions that more policy making is concluded at the Summit than in the Senate.
◘ 17 August – The Alliance has announced that its new research initiative has been enthusiastically received by the galactic community. Huge quantities of resources were delivered to Neville Horizons over the past week, allowing the Alliance to start constructing a range of instruments expressly designed to analyse Thargoid material. The campaign also received the support of hundreds of independent combat pilots, who took to their ships to protect the spaceways and defend the traders contributing to the initiative.
As the campaign drew to a close, an Alliance spokesperson said:
"With the aid of the galactic community, we are now in a position to embark on a detailed study of Thargoid technology and other material. I hasten to add, however, that analysis of this kind is a slow process. The public should not expect profound revelations in the immediate future! But rest assured that our scientists will be working tirelessly to deepen our understanding of the Thargoids."
◘ 18 August – Reports have surfaced that Admiral Aden Tanner, Chief of Federal Security and so-called 'alien tsar', is now liaising with Aegis, the inter-superpower initiative established to investigate the Thargoids. News of Admiral Tanner's involvement has already prompted speculation that the cold war between the Empire and the Federation could be thawing. Contrasting voices have suggested that Tanner's association could divert Aegis from its scientific agenda and set it on a more militaristic course.
In the wake of this development, Admiral Tanner made the following statement:
"It is my sincere pleasure to support Aegis in its mission and contribute to what I hope will be a new era of collaboration. I know there are those who have questioned my involvement with Aegis, but I can assure you that after forty years in the military, I am ready for some peace. Our current priorities are determining the scale of the Thargoids' presence in human space and confirming their intentions regarding humanity. We have no concrete information to share with the galactic community at this time, however."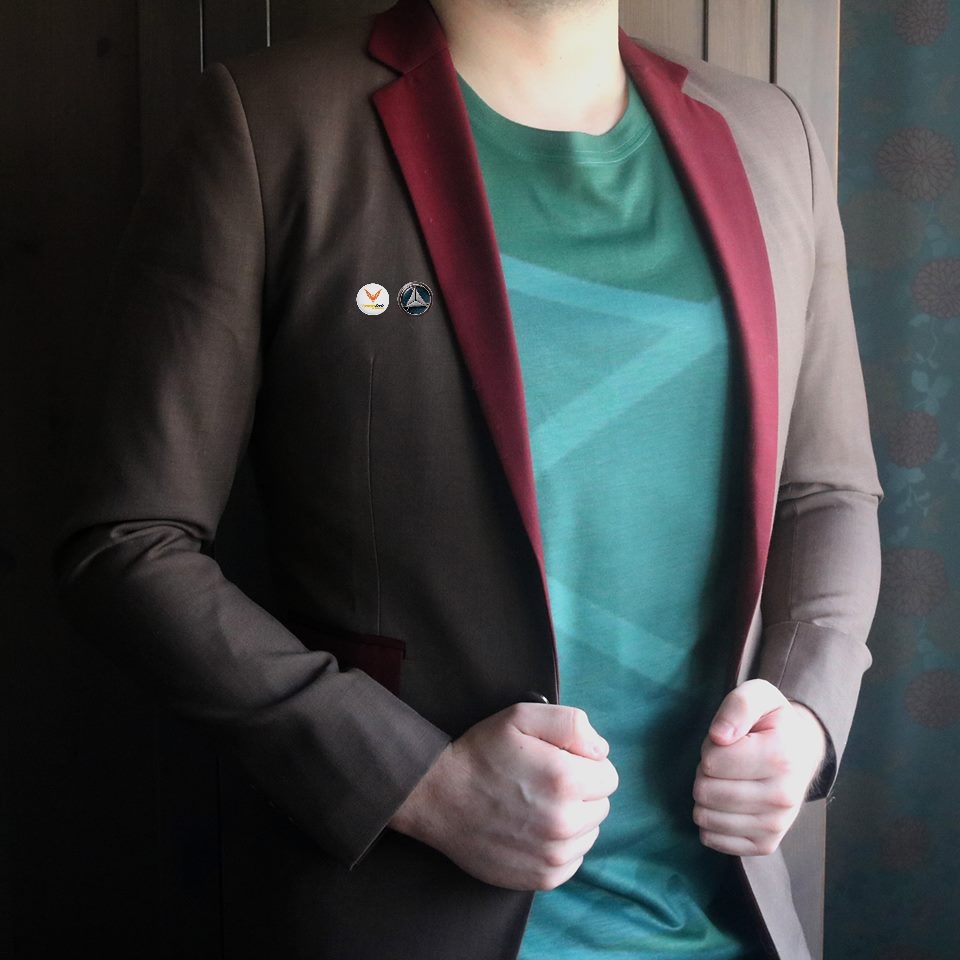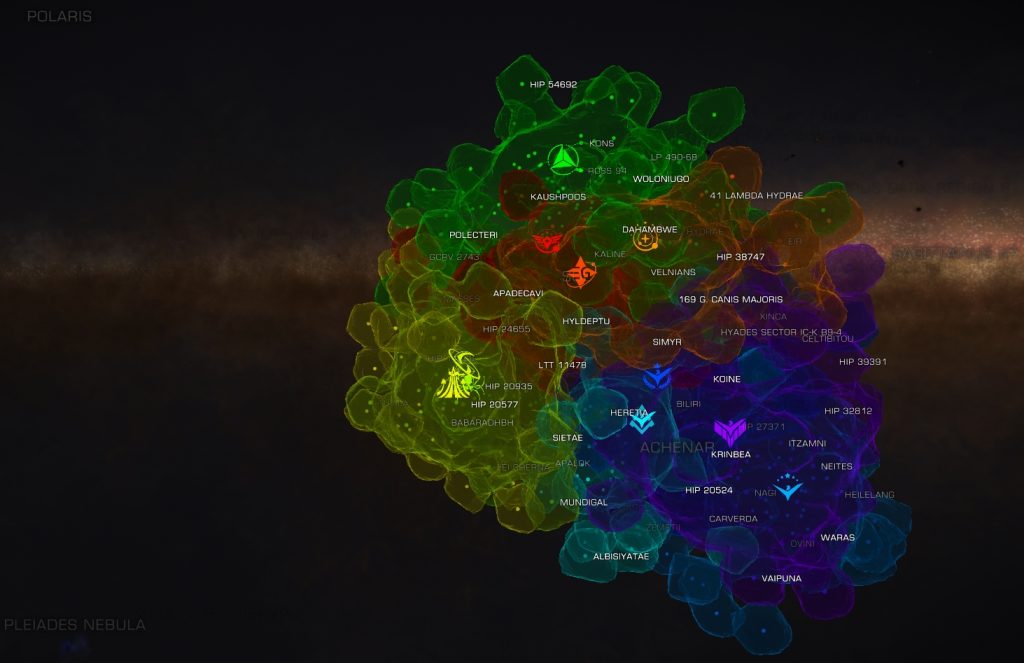 Community Goals
Community Goals allow the community to work together on an ongoing project within a system. Fight, trade, smuggle, explore and help the factions and super powers to achieve their goals. There is no good or bad CG, write your & Elite's stories while earning credits!

Two Community Goals this week: Transport and Bounty Hunting
◘ The Sigma Summit (Transport)

Location: Joy Port | Secoya
Objective: Deliver Master Chefs, Kamitra Cigars and Sanuma Decorative Meat

Rewards: Credits

Progress: 5/8
Until: 24 August
Description: As the event approaches, Secoya Emperor's Grace has placed an open order for a range of luxury commodities, promising to reward pilots who delivering master chefs, Kamitra cigars and Sanuma decorative meat to Joy Port in the Secoya system.
Notes:

Master Chefs: Weber Gateway in Noti – max 13u
Kamitra Cigars: Hammel Terminal in Kamitra – max 33u
Sanuma Decorative Meat: Dunyach Gateway in Sanuma – max 24u
◘ Restoring order in Kaal (Bounty Hunting)

Location: Vercors Station | Kaal
Objective: Deliver Bounty Vouchers

Rewards: Credits

Progress: 3/8
Until: 24 August
Description: Authorities in the Kaal system have reported a sharp increase in the number of criminals operating in the area. Reports indicate that the agitators are attacking pilots travelling in the system, disrupting trade and generally causing discord. To counter this threat, the Kuk Silver Fortune Company has placed a kill order on all ships on its wanted list, and has promised to reward pilots who deliver bounty vouchers to Vercors Station.
Notes: Seulement les Primes de « Kuk Silver Fortune Company » comptent pour le CG. Elle contrôle le système, donc pas besoin de Détecteurs de Primes.

Kaal 2 – 1x Haz RES
Kaal 3 – 1x High RES
Kaal 4 – 3x RES, 1x High RES, 1x Haz RES
Kaal 6 – 1x High RES

Pics of the Week
As always, the community is happy to share their best screenshots. Don't hesitate to send your most beautiful ones on Twitter, Discord or via the comments!
Regarding Alexander's Thargoid world: I was writing a paper on the possibilities of Ammonia Based, in particular Thargoids for the Cannon Research player group, which helped me come up with this. This is Ammonia based life, possible in colder climates and heavier atmospheres. To cut it down to a short explanation, cells are made of the upper metallic alkali layer in the Ocean along with Carbon. Such lifeforms are magnetic in nature, in order to survive in such an electro dynamic environment.
After the Asp Explorer, Joe Hogan strikes again with a Lego Cobra Mark III! Support his creation.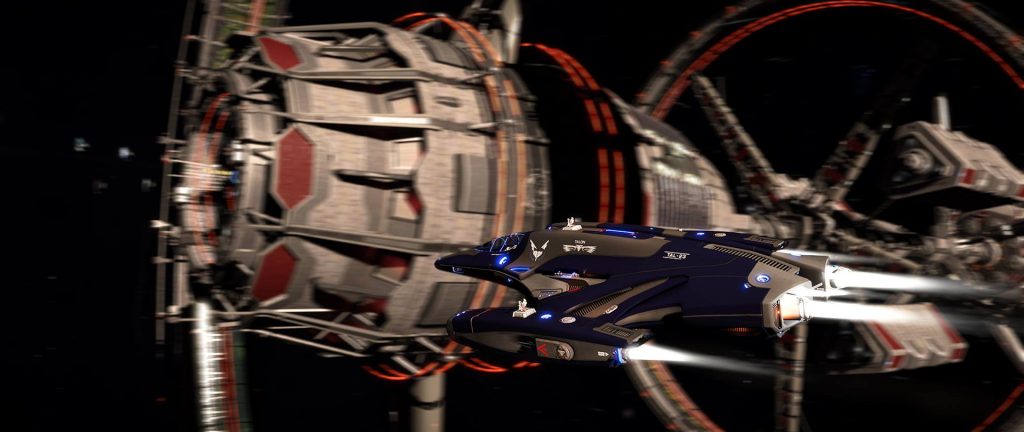 Videos of the Week
Space exploration is everything I dreamed of… Discover CaptainSkoomer's episode 7: Solitude !

As the episode 8 is out today, that's the perfect time for moar immursion!: The Conflux !
I found this video three weeks ago, about Na'Qan testing a Zoom mod… looks quite effective to me!

Do you like the Outpost? We'd like to hear from you in the comments!