Localized by Larmakosa

Many of you have asked about the voice recognition software that I use during my Elite:Dangerous livestreams:  Voice Attack.
Let's go over the following topics together: price of the software, alternatives and how to operate it to send vocal orders to your ship computer.
I wish to stress that this article isn't sponsored, since it's about paid software and tools 🙂
Voice Attack
The software I use for voice recognition is Voice Attack. It can only be used on PC, but with some scripting it's possible to emulate it on an Apple computer by using  the Mac's native voice recognition features.
Voice Attack can be used for your games and even just for your desktop applications. I invite you to learn more about its functionalities by clicking on the logo below.
In Elite: Dangerous, many commanders use it because it allows to automate certain tedious actions and improve your immersion. Simple orders like switching on lights to more complex ones like the landing protocol, Voice Attack will require you spend a few hours practising in order to learn how to set up and use properly the available features. You can issue very simple commands or push its potential way further using complete scripts.
It's a blurred line in regards to Frontier Developments game rules since botting or automating the game is strictly forbidden; yet Voice Attack is allowed if commands are kepts simple and don't allow to gain a distinct advantage over other players.
▲ Things to know:
It's a very powerful tool using Windows voice recognition costing $10, i.e a bit less than €9/£8. You can use the software unregistered, but you will be limited to 20 commands.
I advise to train your PC voice recognition at least once so that it adapts itself to your voice and accent.
Via a vocal order, the PC will recognize the command and apply the attributed shortcuts.
You may use the tool in any language you choose.
There are free alternatives.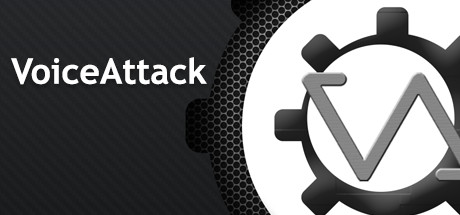 ► Download Voice Attack // Buy Voice Attack ◄
HCS Voicepacks
While Voice Attack will allow you to make your pc understand spoken orders and translate them into keyboard shortcuts, HCS Voicepacks for Elite:Dangerous will provide audio responses.
If it's nice to hear the light fx kicking in when you ask for lights, it's even better to hear « Lights activated, commander » once it's done 😉
▲ Things to know:
The most famous voice pack is Astra. It packs roughly 3 000 prepared answers  and cost £15, (i.e. around €17/$19).
Many voicepacks are available, ranging from very serious to eccentric, calm or lively, male or female, Star Trek themed with Vulcan, or recorded by notorious actors and personnalities sur as Kate Russell, William Shatner, Obsidian Ant and more. Personally, I've added Mars for planetary surface, for £5, ie around €6/$6.5.
Any audio track can be added to Voice Attack. You could very well record yourself saying « Aziz! Lights! » and have it played back in response to the  vocal command « Lights ».
All voicepacks are in English only.

► Visit HCS VoicePacks // Buy the pack 'Astra' / 'Mars' ◄
Alternatives
Why not use alternatives to Voice Attack and Voicepacks ?
There are many such tools, I've only listed the more relevant ones.
Propositions and details:
Vocals – Proposed by the french developper Henker. Very easy to use: speak, the shortcut gets activated and can reply with an audio track. // Video guide
EDDI – Extremely feature-rich utility for Elite:Dangerous, in english and free. I have found it to be difficult to setup but the tool is very powerful and can directly use game data through the API. Can integrate itself with Voice Attack and provide vocal responses using Windows speech synthesis. Only if you're a role player. // Official forum thread with videos and guides
Keep in mind that you can create any imaginable commands and add your own audio responses freely.

Examples and commanders profiles
You are invited to share your VoiceAttack profiles ; PM me via Discord , I will share them here.
Discover my presentation video and my VoiceAttack profile: NicouVAElite.vap
The video is in French, but all the commands are in English.